This post has been a long time coming. It's taken me a while to figure out exactly what to say about this experience, because no amount of words would be able to summarize it appropriately.
I grew up in southern California going to Disneyland, and my whole life I've loved Disney with a special fervor (ask my parents). I was lucky enough to go to Disney World a few times after I moved to Virginia and even took my senior trip there with one of my best friends (who did the college program with me!!). Suffice it to say Disney and I have had a pretty strong bond my whole life. Sometime in high school, somehow, I found out about the Disney College Program. From then on, I dreamt of being able to go down to Florida and be a part of something that meant so much to me. I knew this was my place, that this is right where I belong. I had always planned on applying before I was done with college, and actually originally planned on studying abroad in Scotland during Spring semester 2016. At some point, though, I thought "why not next semester?" So, I eagerly waited for applications to drop. I submitted my application, completed the online interview within 24 hours, and had my phone interview less than a week later. Ten days after my phone interview, I got the congratulatory email! I accepted my role that afternoon as a vacation planner at Walt Disney World.
"She saw the world not always as it was, but as perhaps it could be: with just a little bit of magic."
When you work and live in a place and spend most of your free time there as well, you become accustomed and desensitized to it. I'm unable to count exactly the amount of times I have visited the Walt Disney World parks now (it's at least 170). It became a hang out spot - a place that we could stop by for an hour or two to get dinner or drinks or just go on a roller coaster to entertain ourselves. I never took it for granted, though. I had so many moments where I just felt so in awe of my life and how genuinely happy I was there. Looking at this castle made my heart swell. It's stunning from every angle (and trust me, I know), but this was my personal favorite. The sun always hit it just right in the evening. I could sit along the brick wall and enjoy breakfast (nutella waffle with fruit from Sleepy Hollow - YUM!). I could stand back in the evenings and watch Cinderella's pumpkin carriage glitter across the bridge in front of her very own castle. And it wasn't just this castle that got me. There is so much magic and happiness to be felt in this place. Where else is Snow White going to pop up out of nowhere, sit down next to a little boy feeding ducks to join him, and then get up a few moments later and prance away? When else can I play games with little ones or blow bubbles for them on Main Street? Where else can I go watch my favorite parade from the Starbucks window on my break? Or give a kiddo a happy-birthday phone call from his favorite character? Or walk around hand-in-hand with Mickey Mouse? Or stuff Chick-Fil-A in my backpack and run in to see Fantasmic? Disney didn't just make magic for its guests, it made magic for me.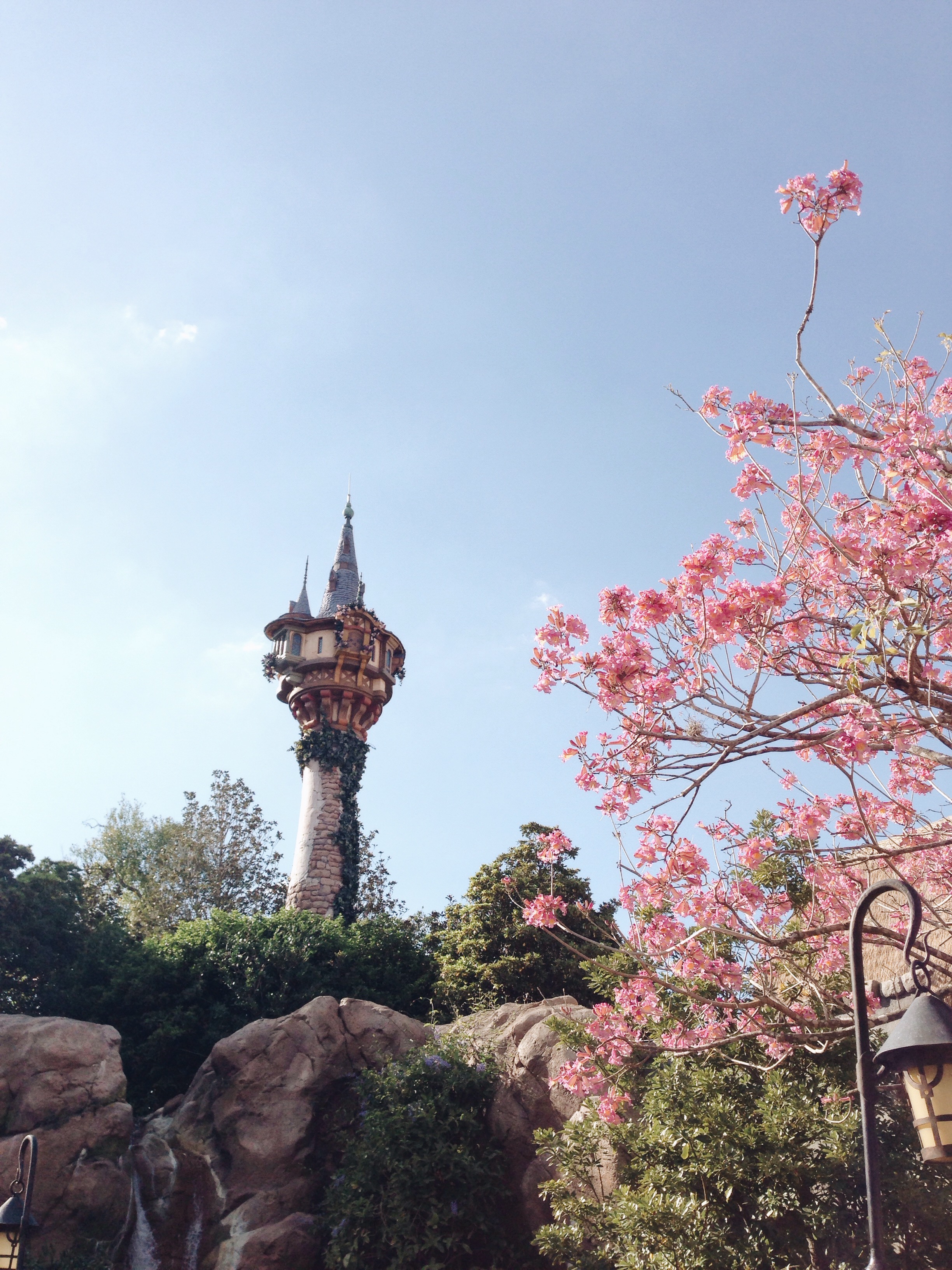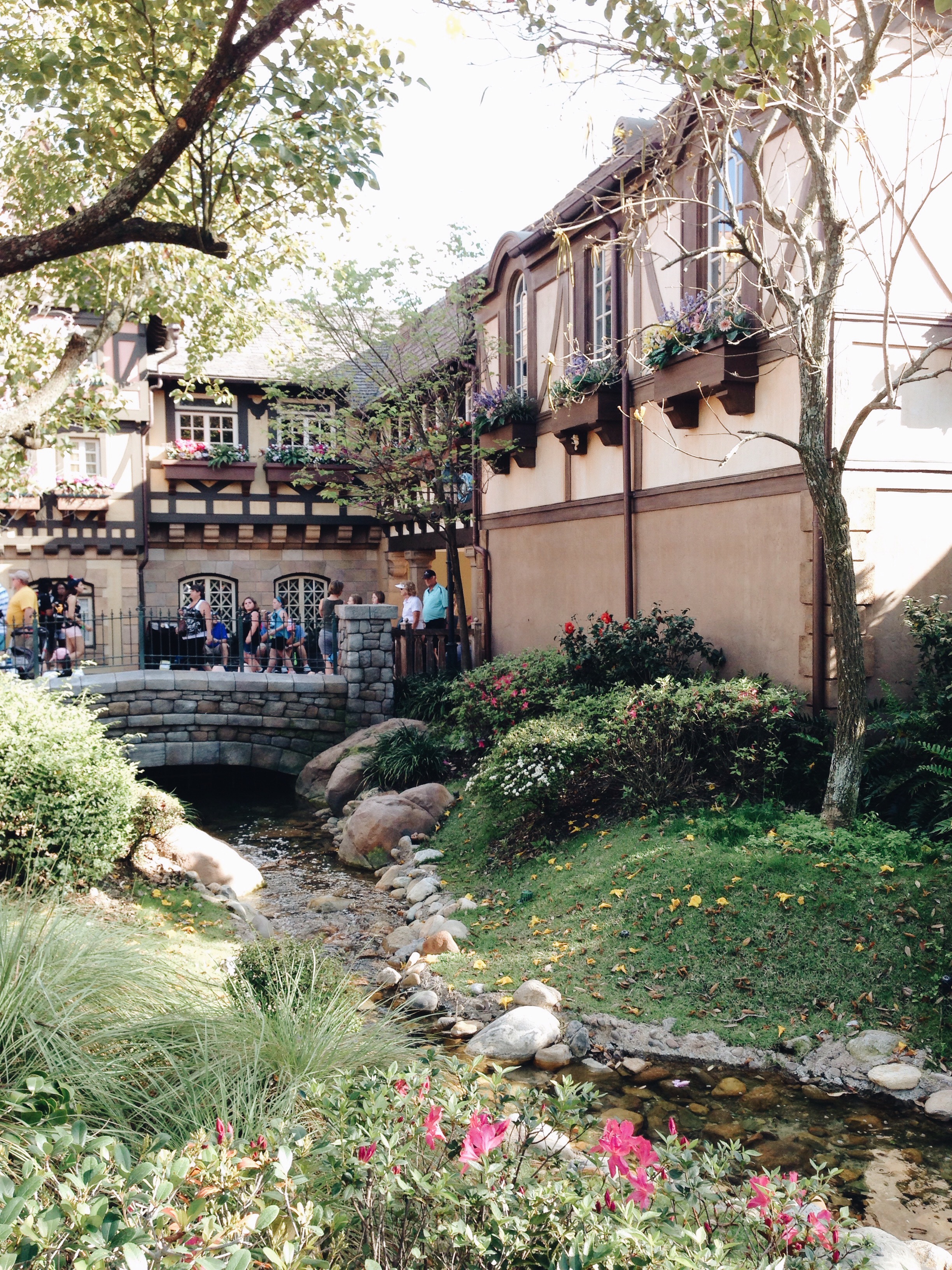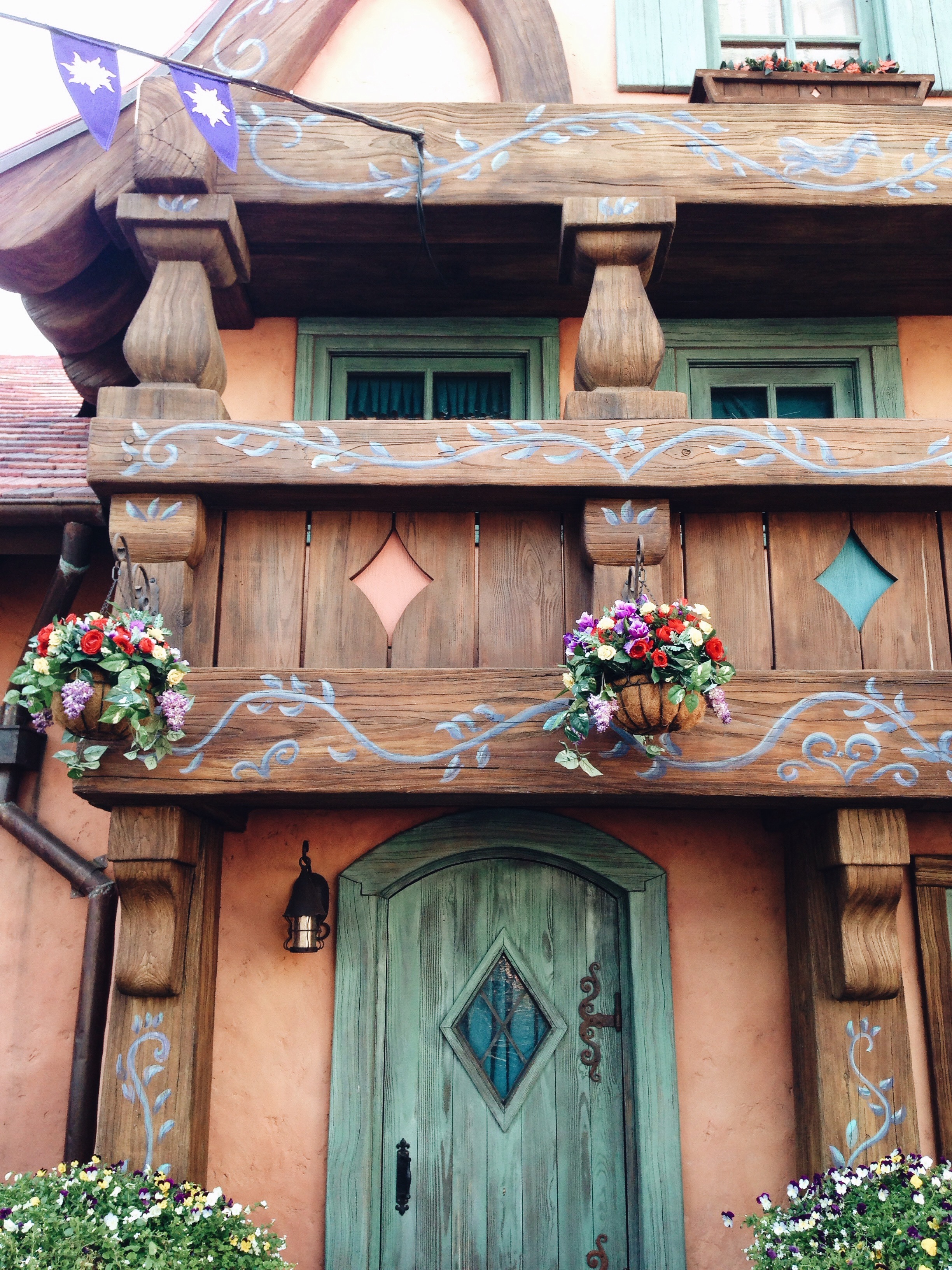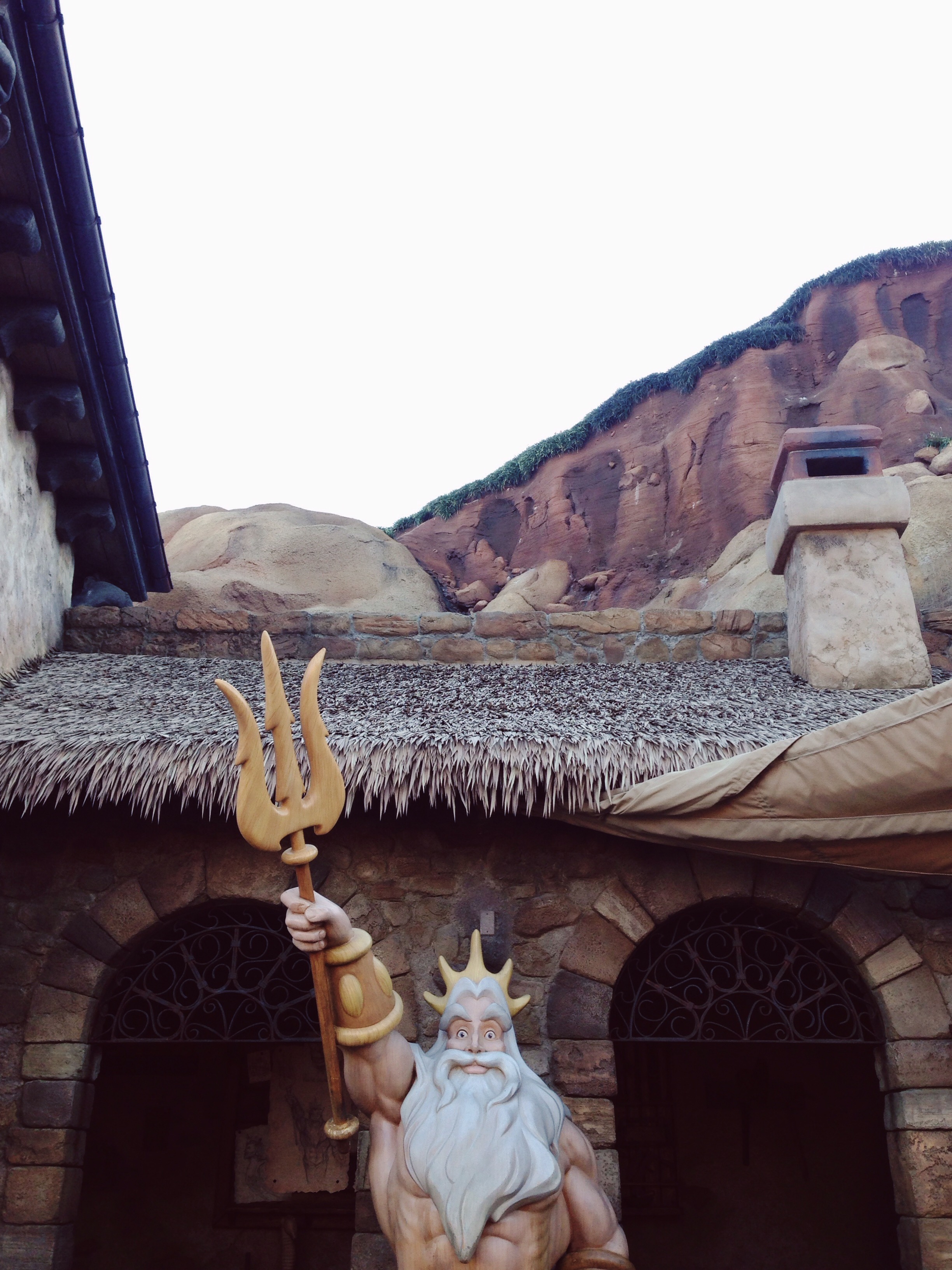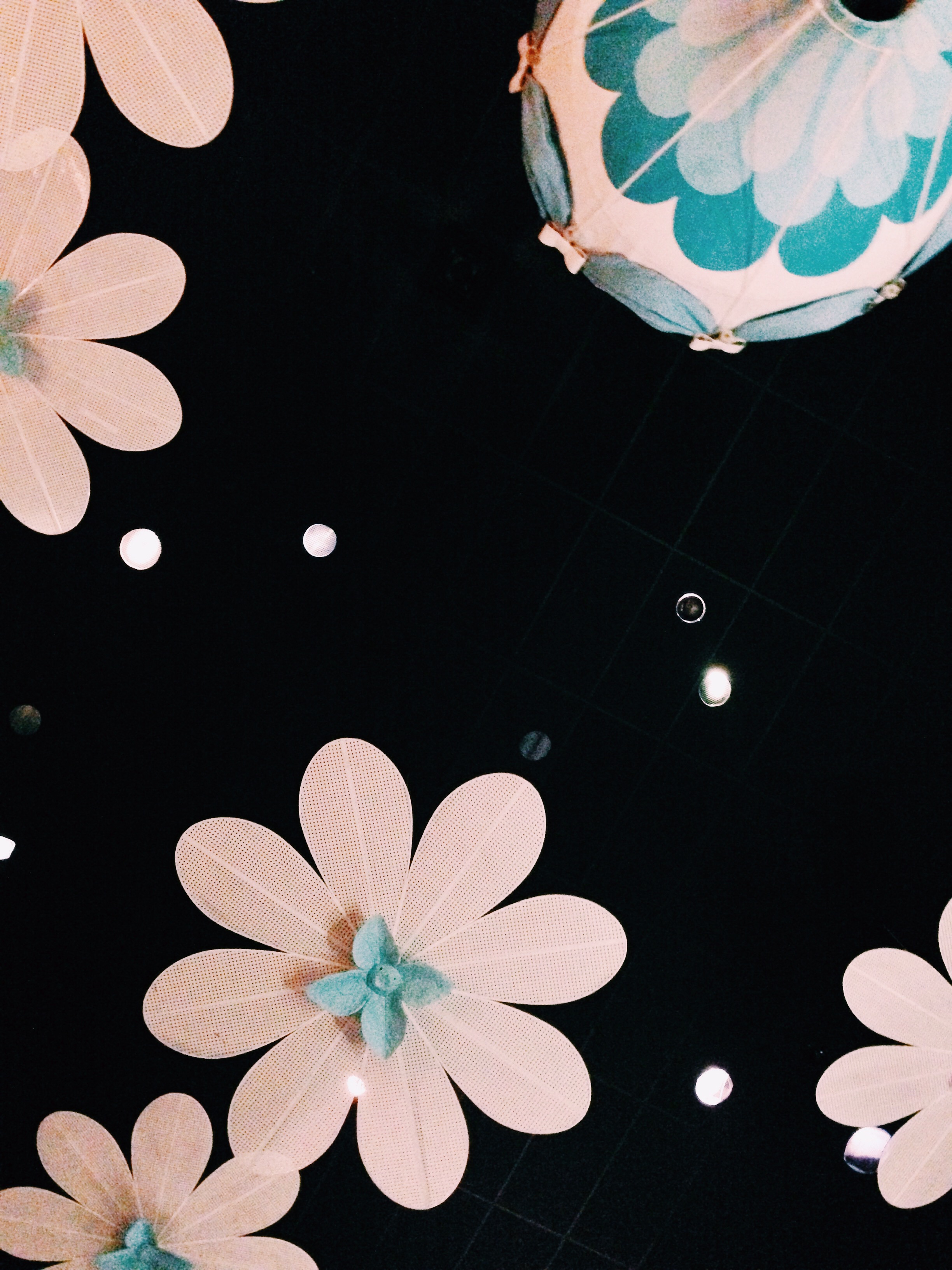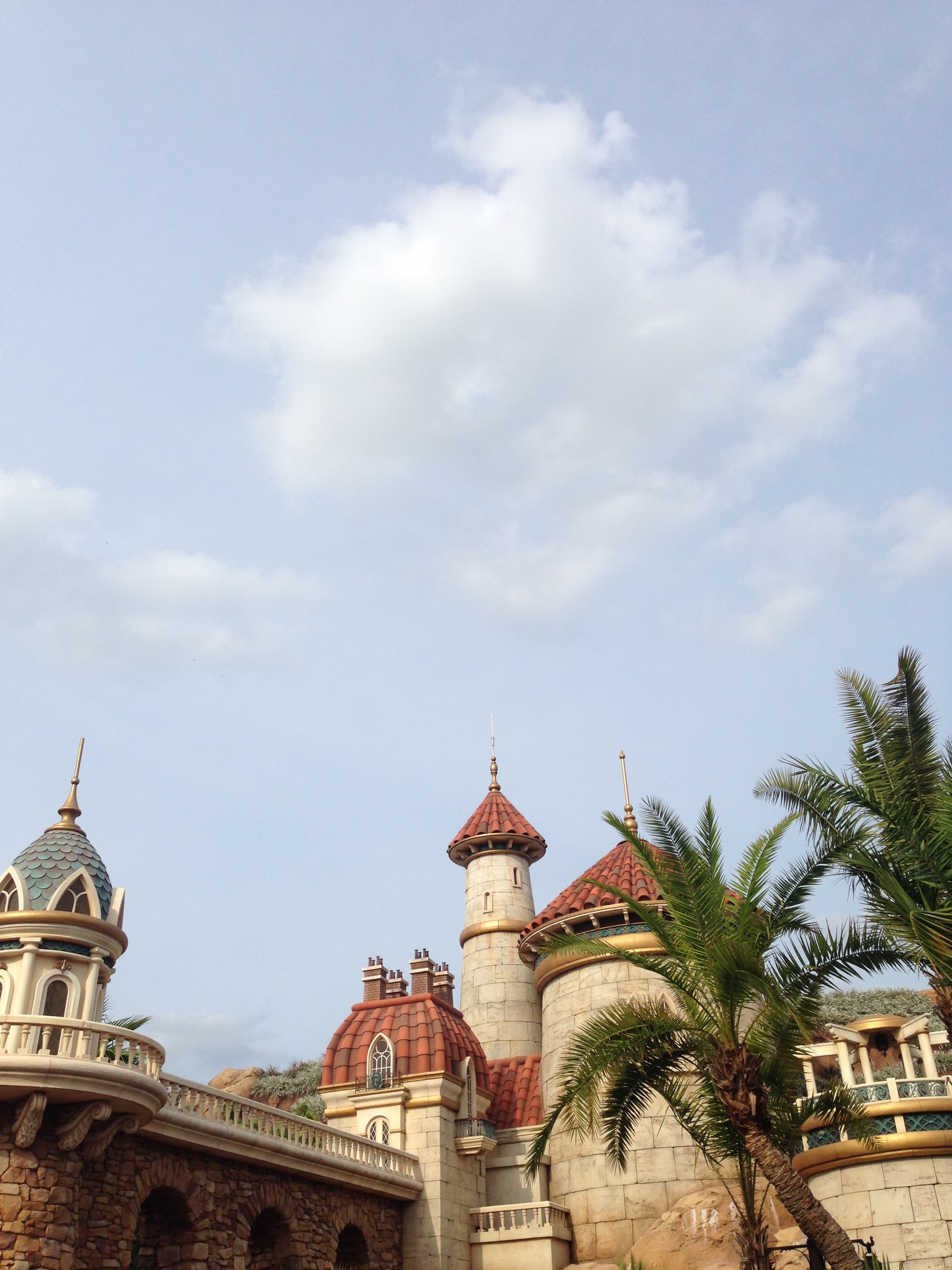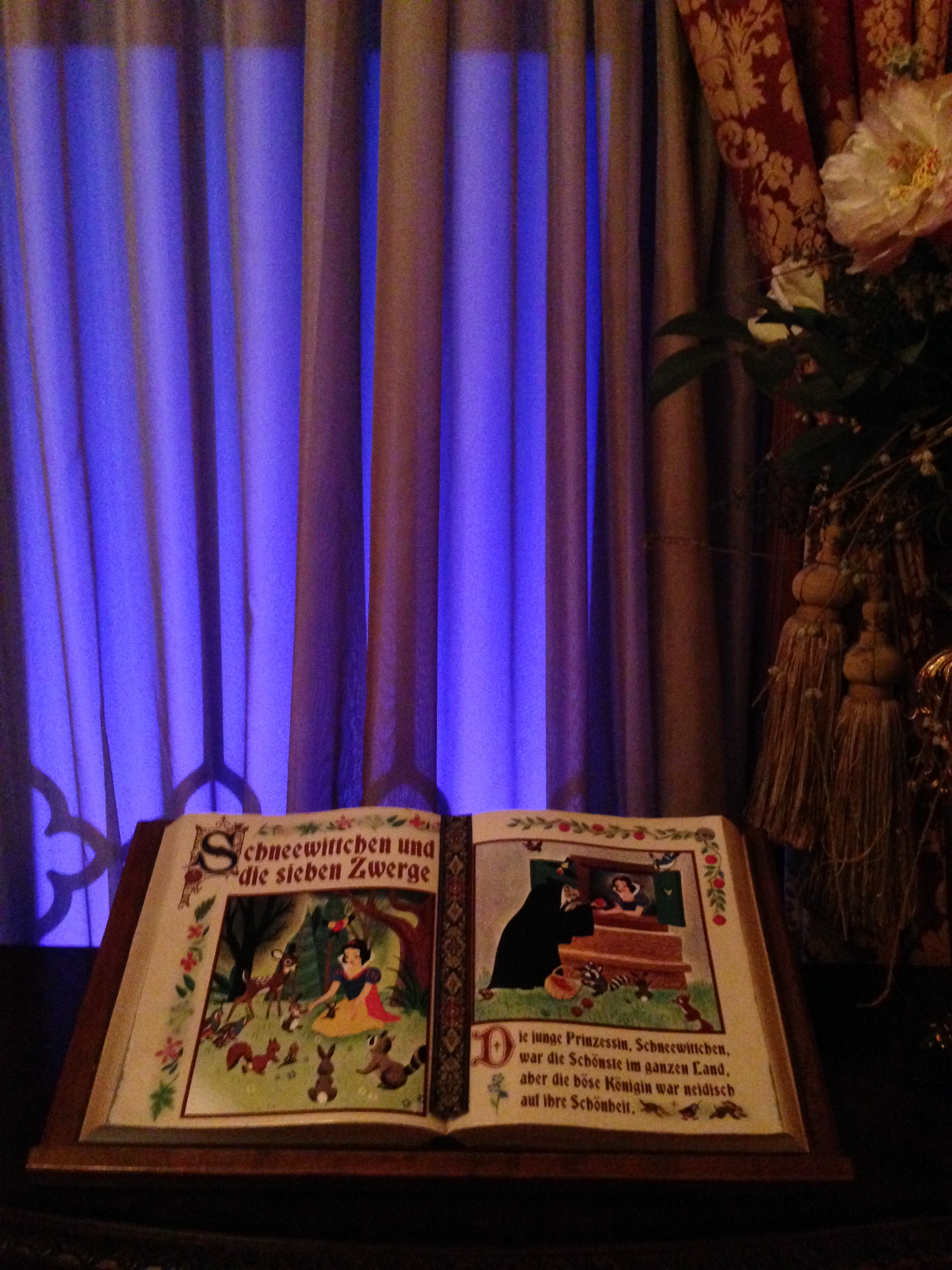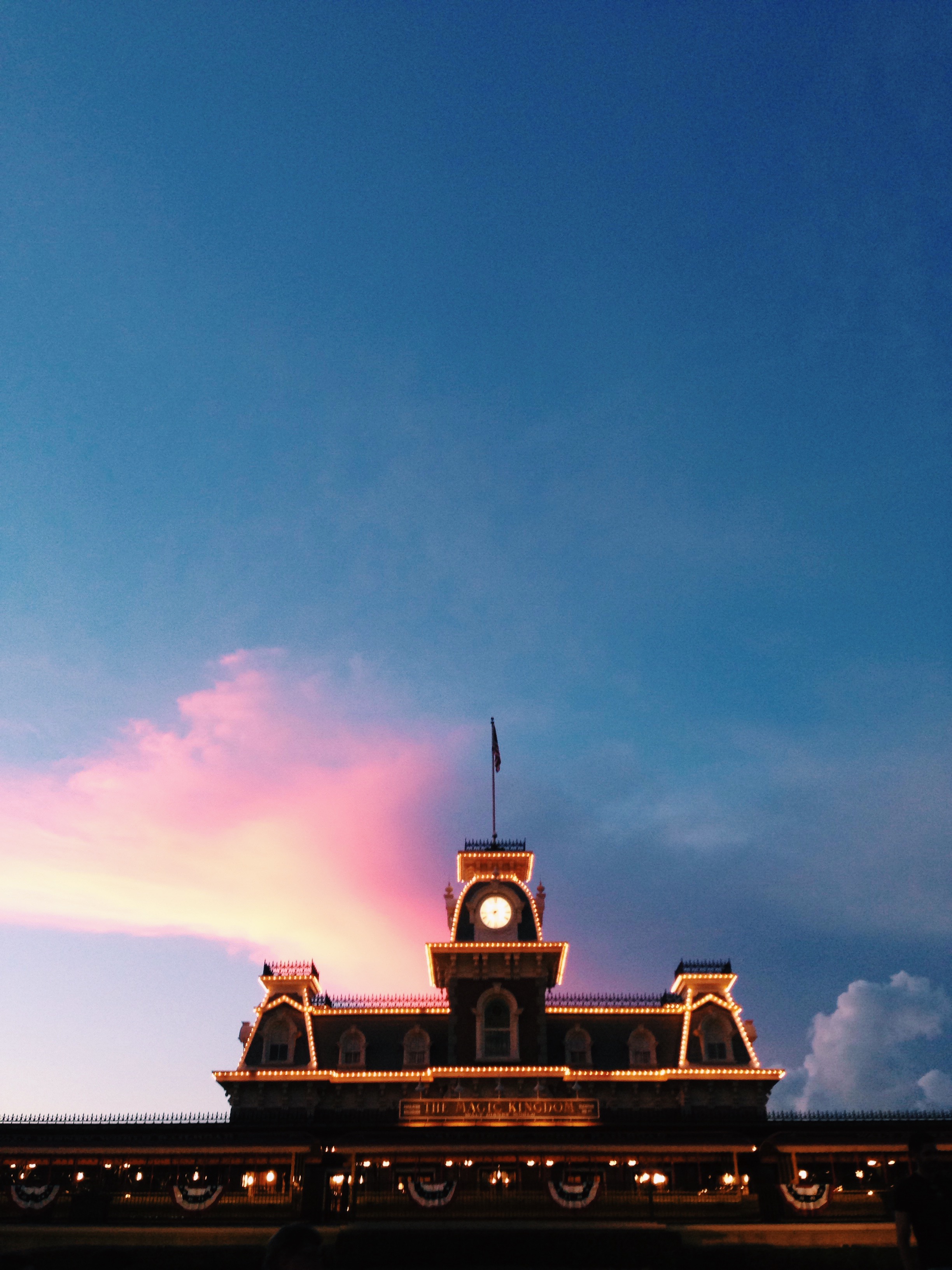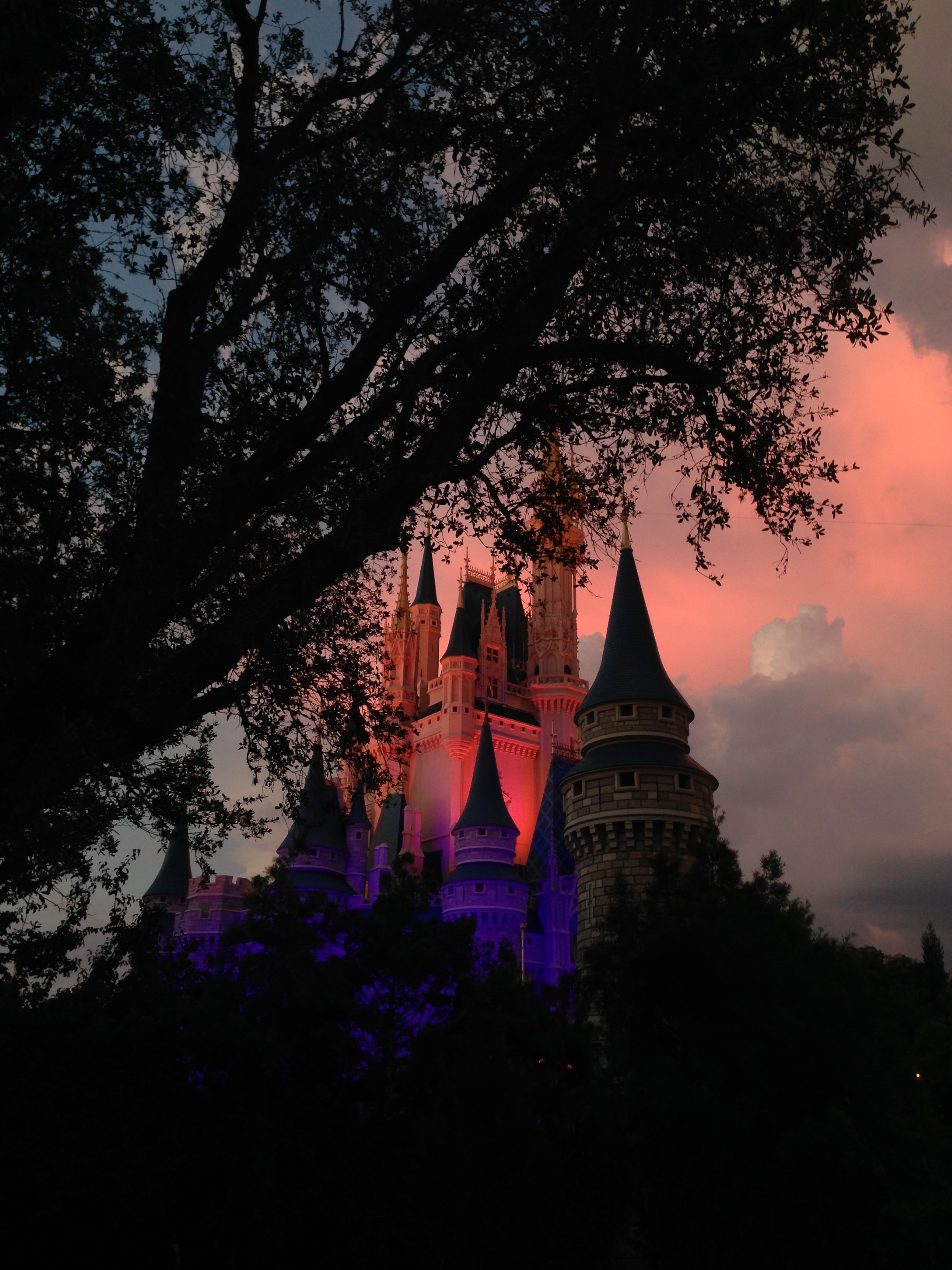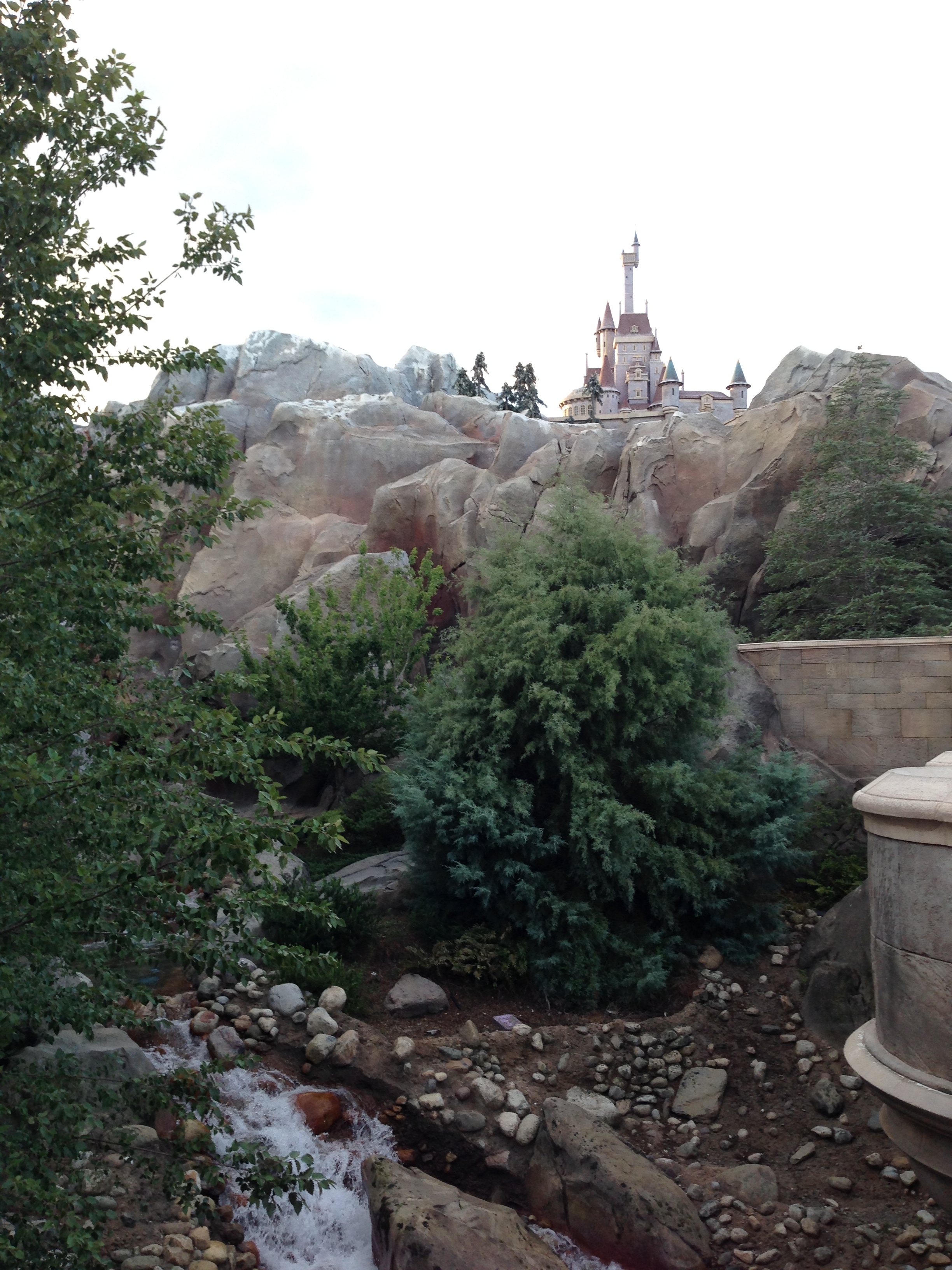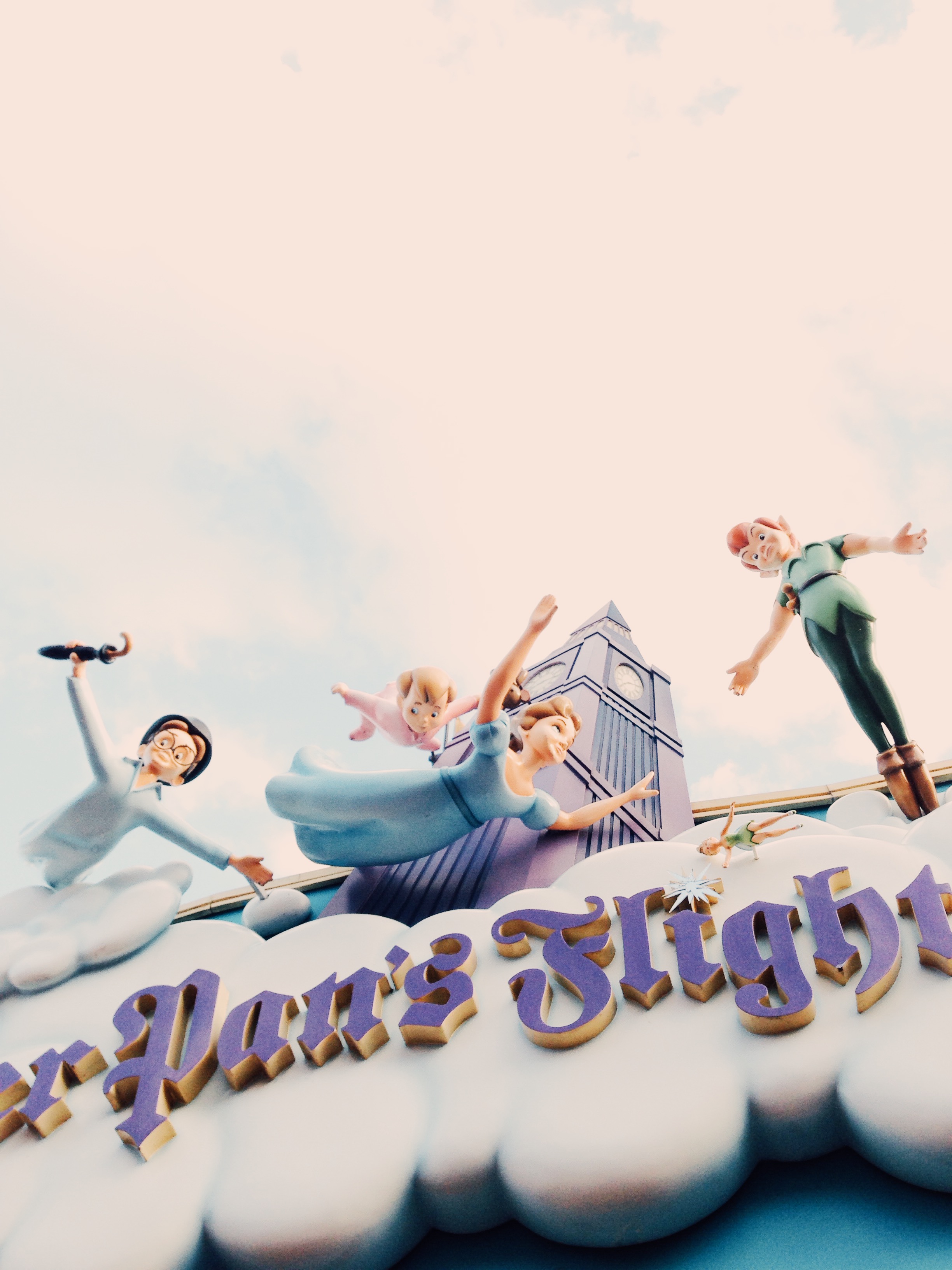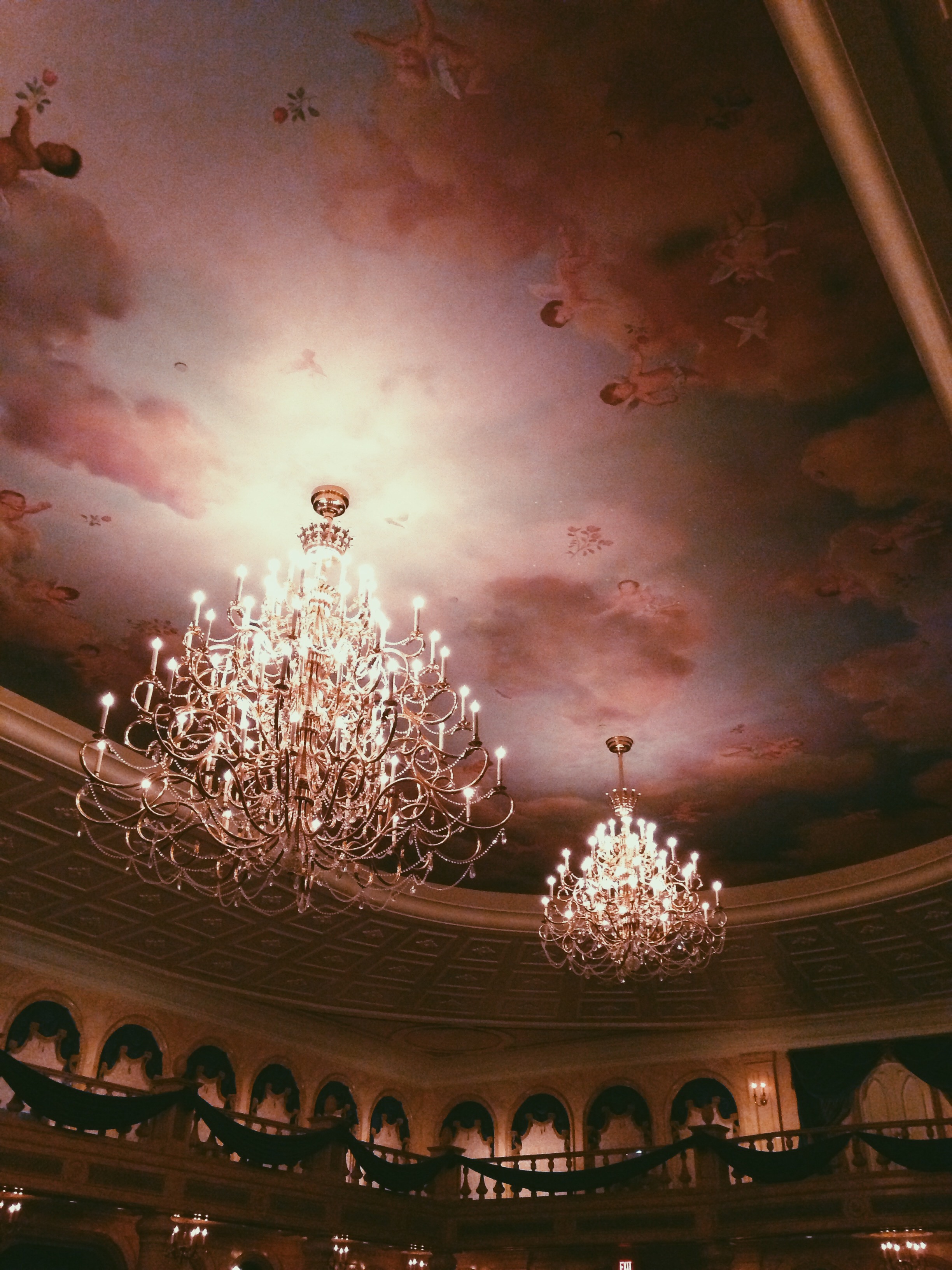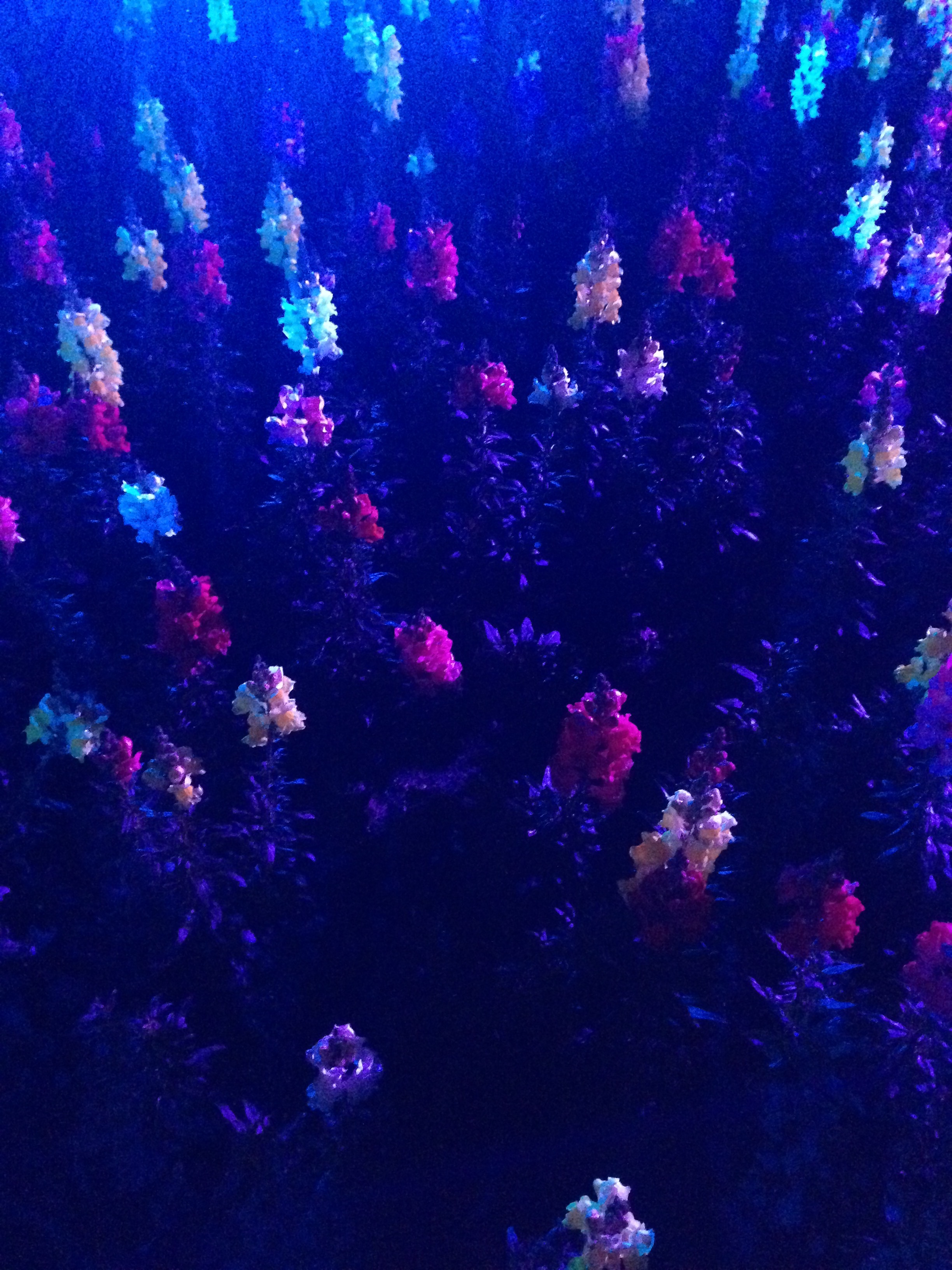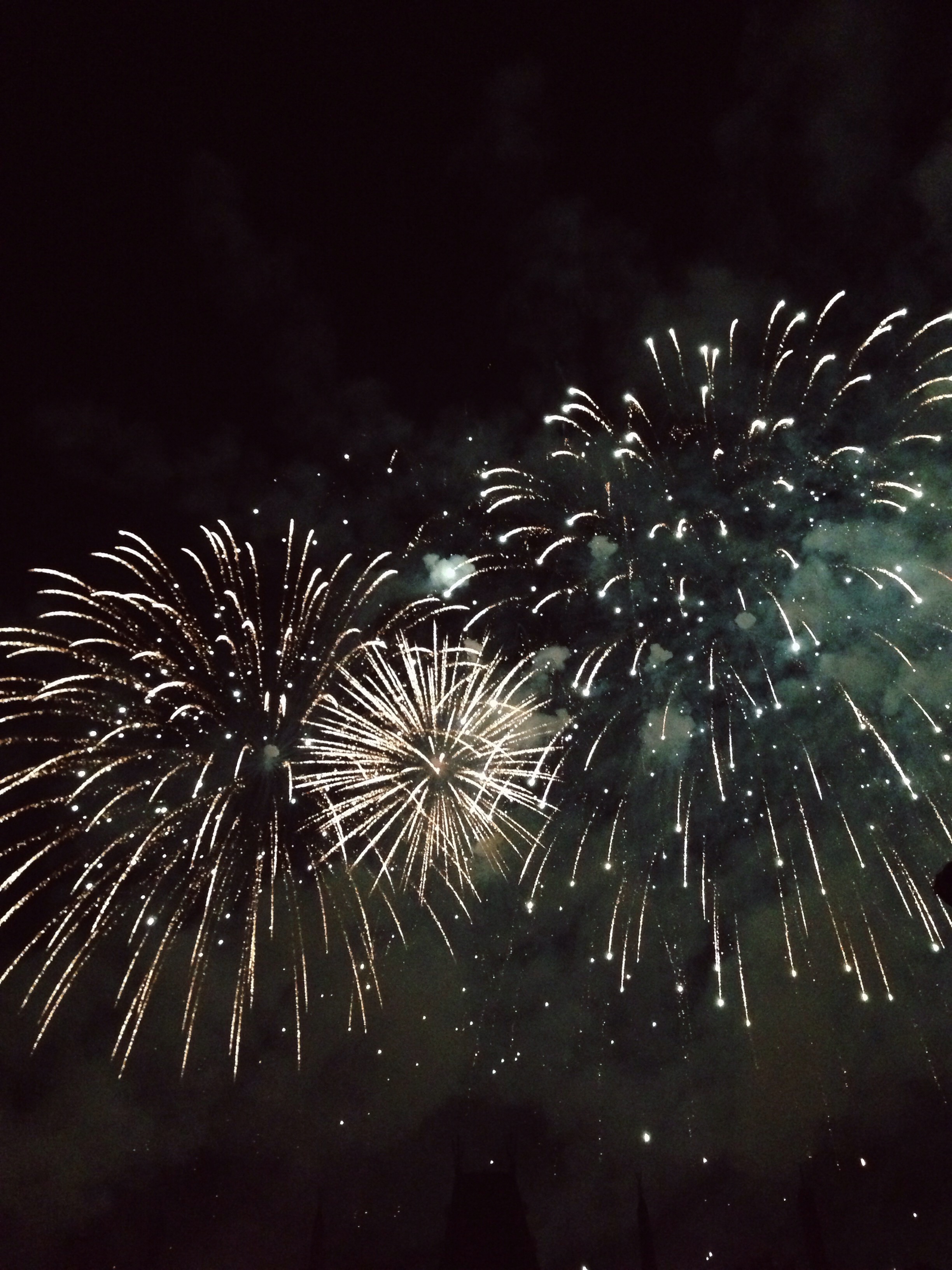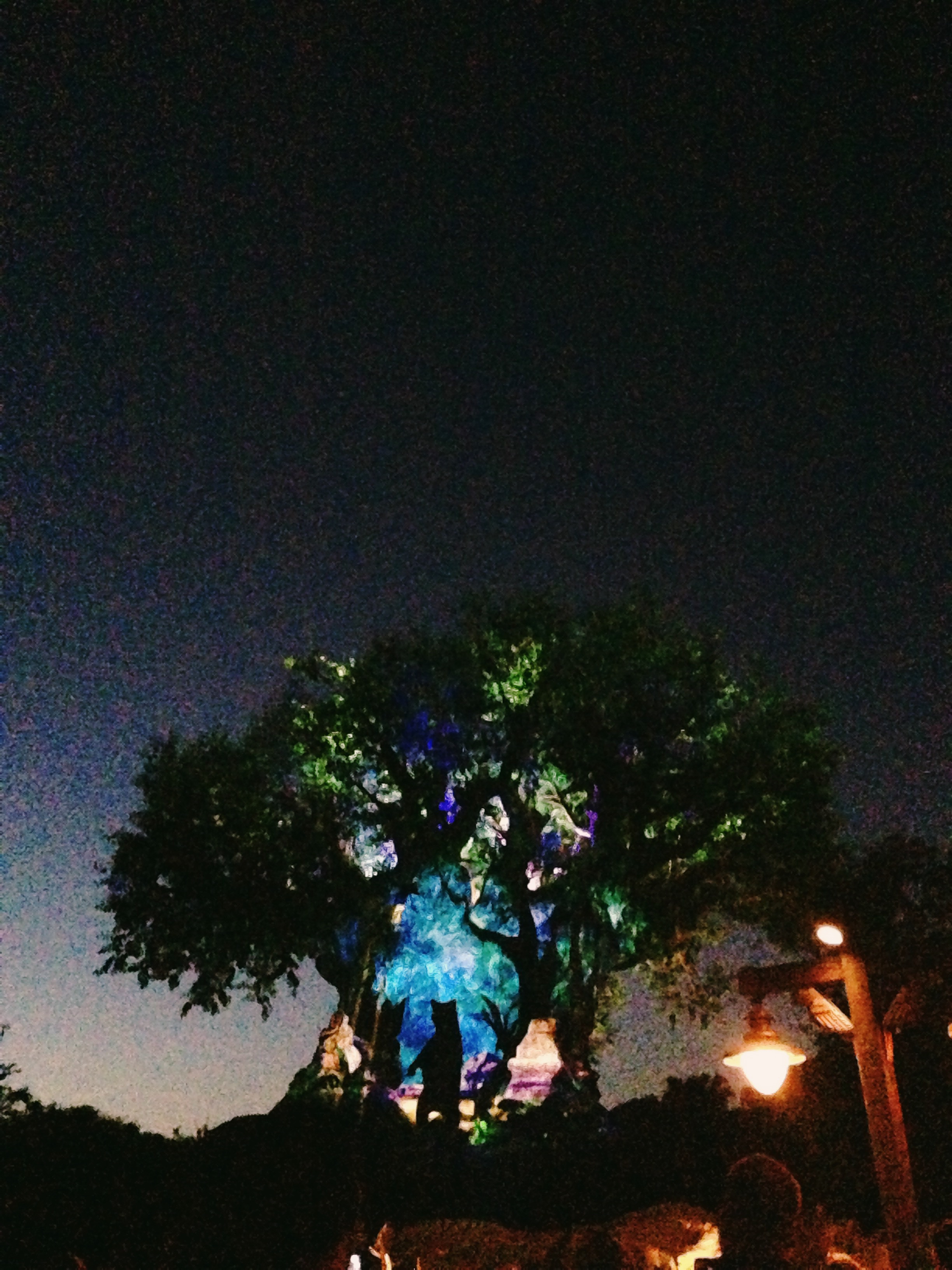 You can ask anybody and they'll tell you that one of the things that makes Disney World (and Disney parks in general) stand out so much is the amazing group of cast members. The people who work in the parks are truly the magic-makers, the spreaders of pixie-dust, the 'glow.' There wasn't a day that went by, whether I was in the parks as a guest or for work, that I didn't experience some kind of magical moment. The cast members who really go above and beyond make such a difference and honestly fill my heart with joy by just getting to witness the happiness they create. I made some of the best friends I've ever had through Disney and I know these aren't friendships I'm going to lose. I'm so excited to know such amazing people from all over the world.
One of my good friends that I've known since high school and who attends CNU with me, Shannon, happened to also get accepted (we each applied without knowing the other had)!!! We decided we wanted to live in the same apartment during our program and found the rest of our roommates through the Facebook group. Finding our roomies was a little tricky because we all had to have the same start and end date to our program (there were various we could have chosen from and we couldn't go back and change them). The stars aligned a little bit for us, I think, because we ended up with the best group of girls I could've imaged. Better, actually. Sure, we weren't without rough patches, but the girls of Chatham 6203 are my family and I wouldn't trade them for anything.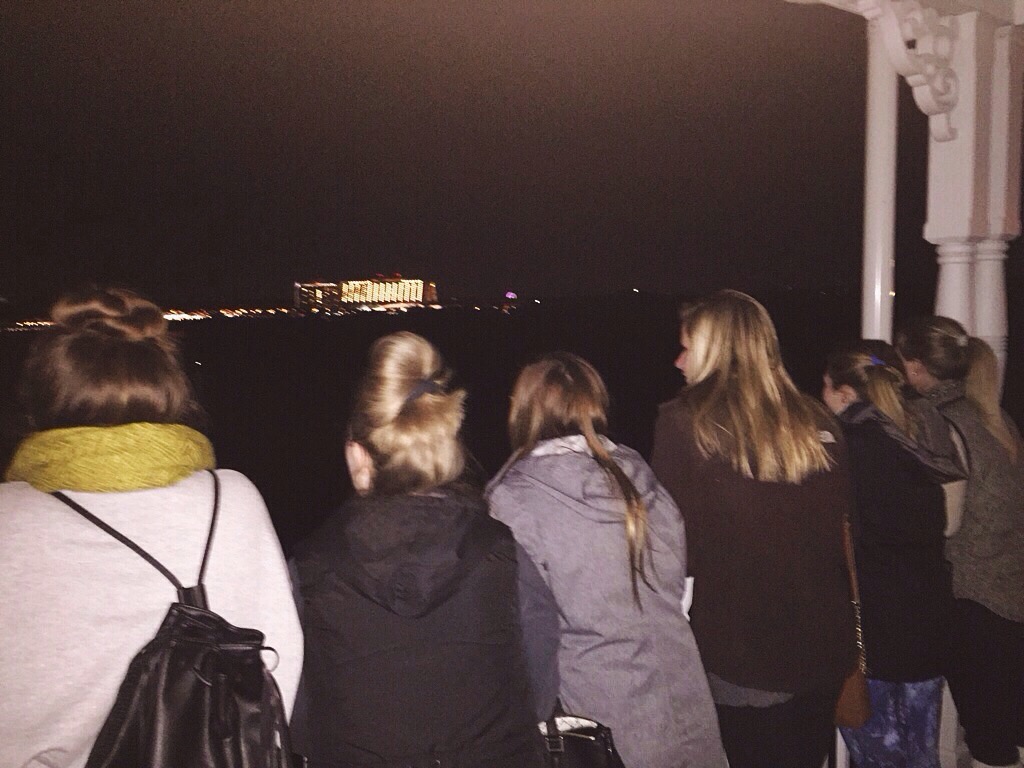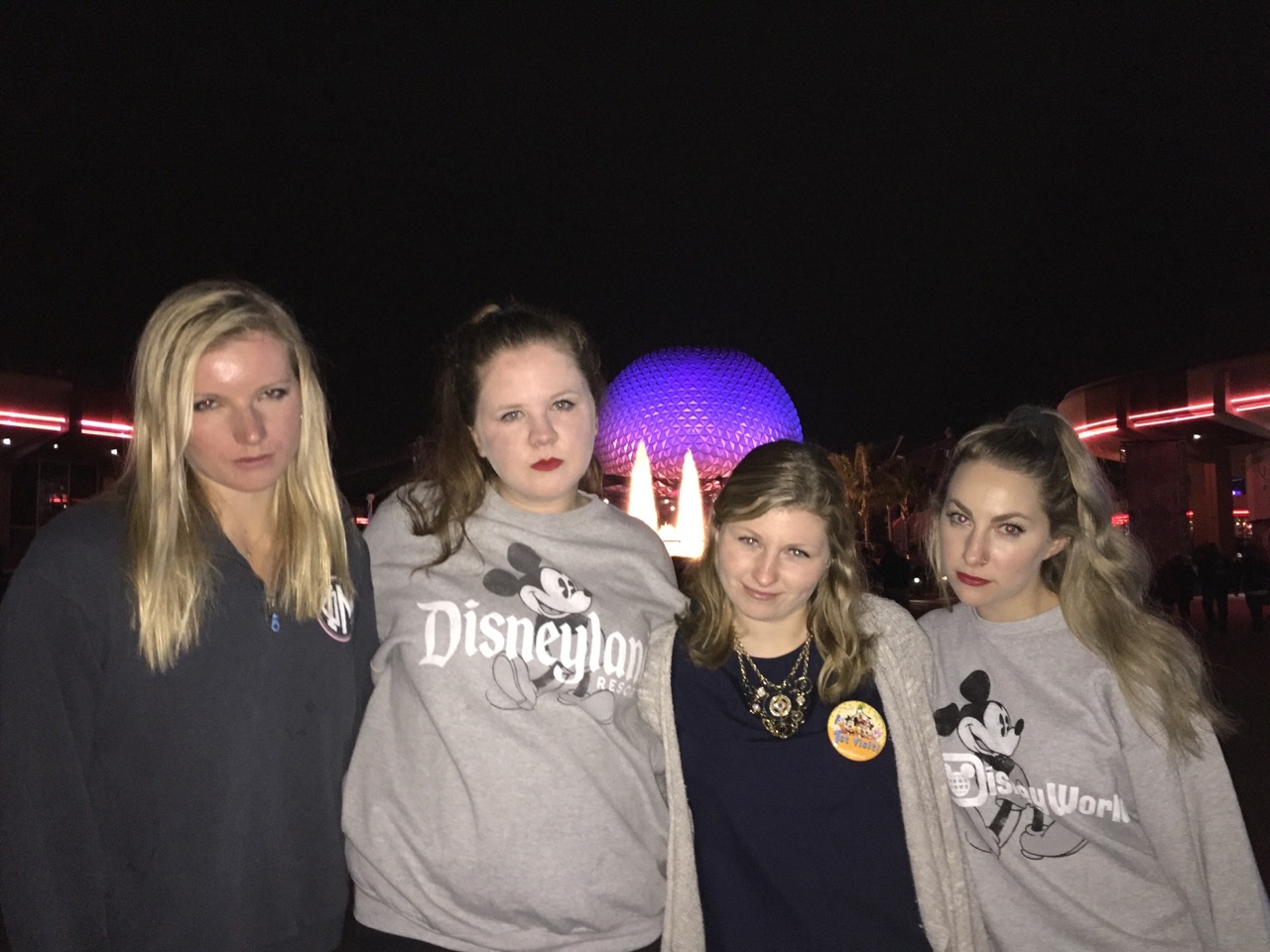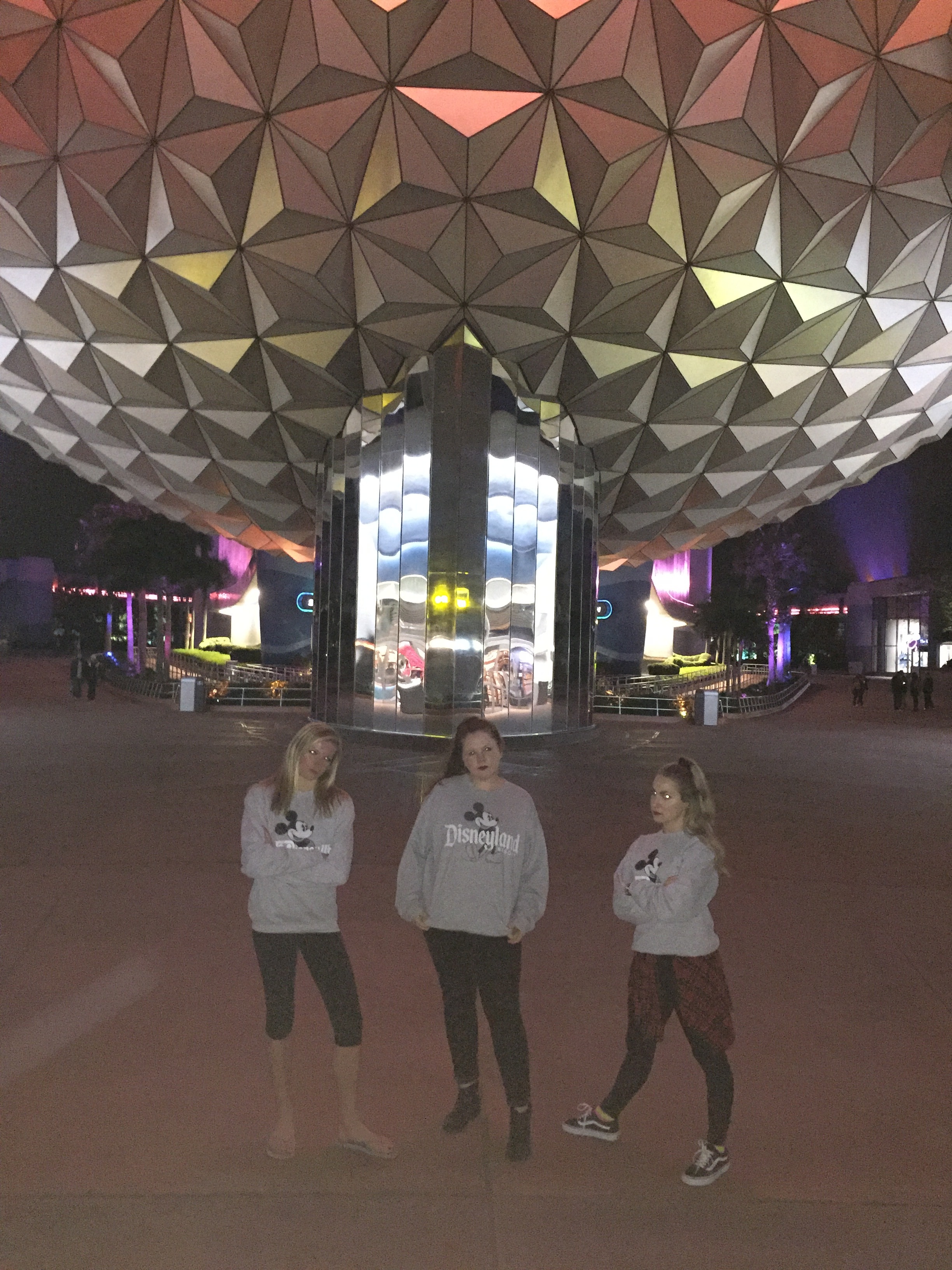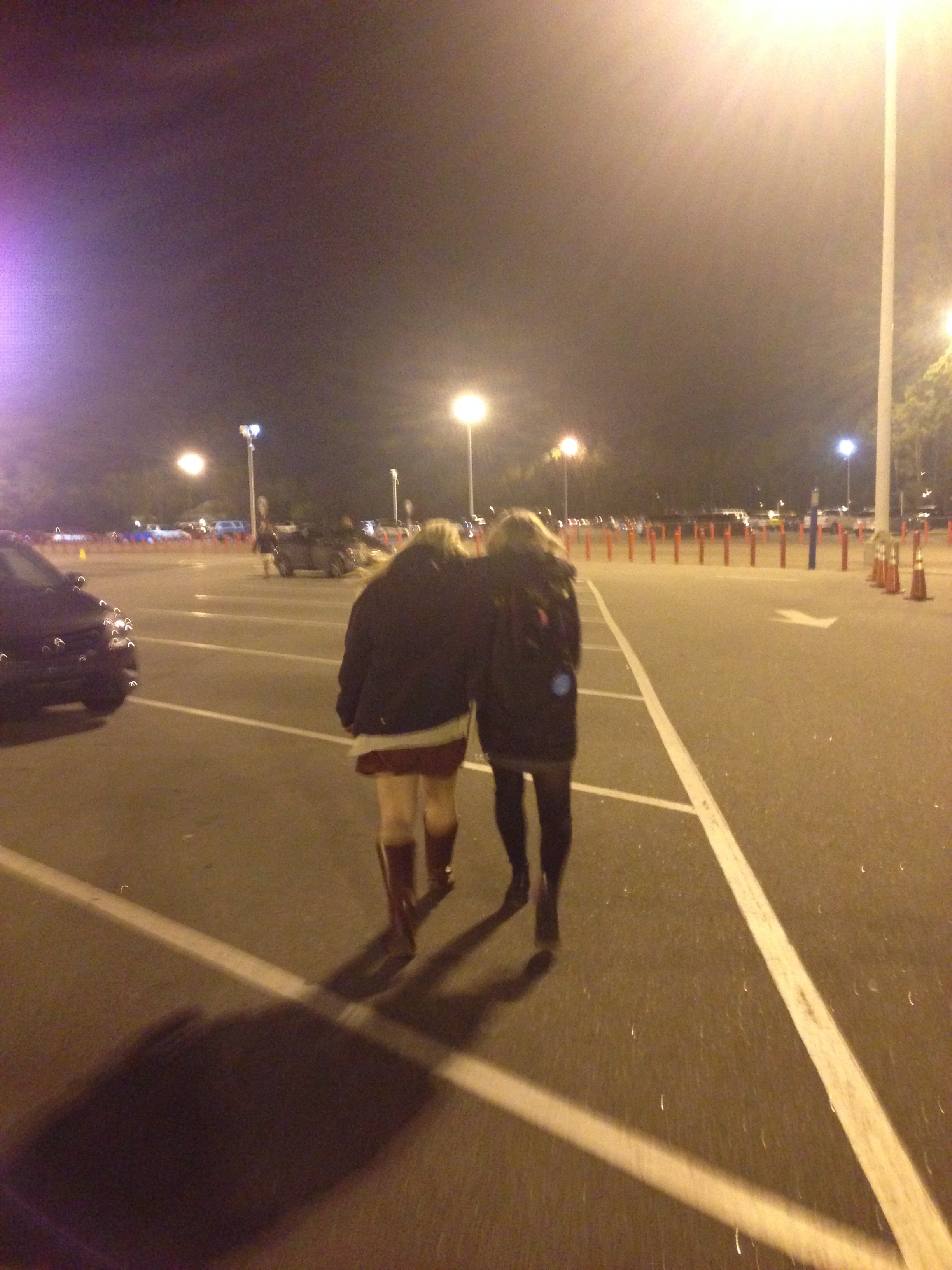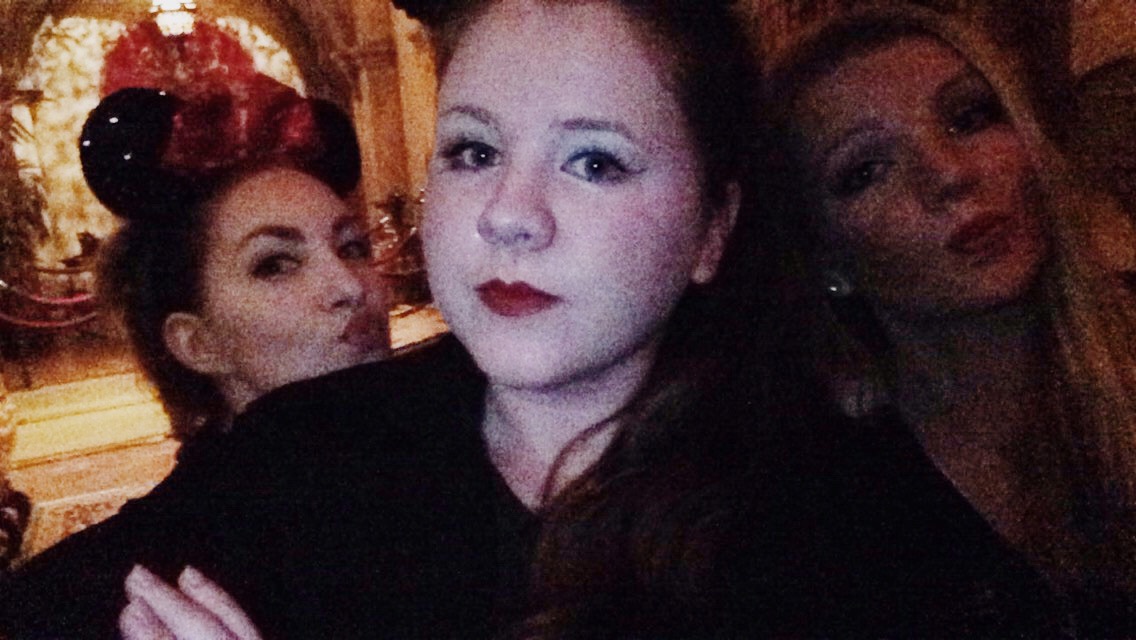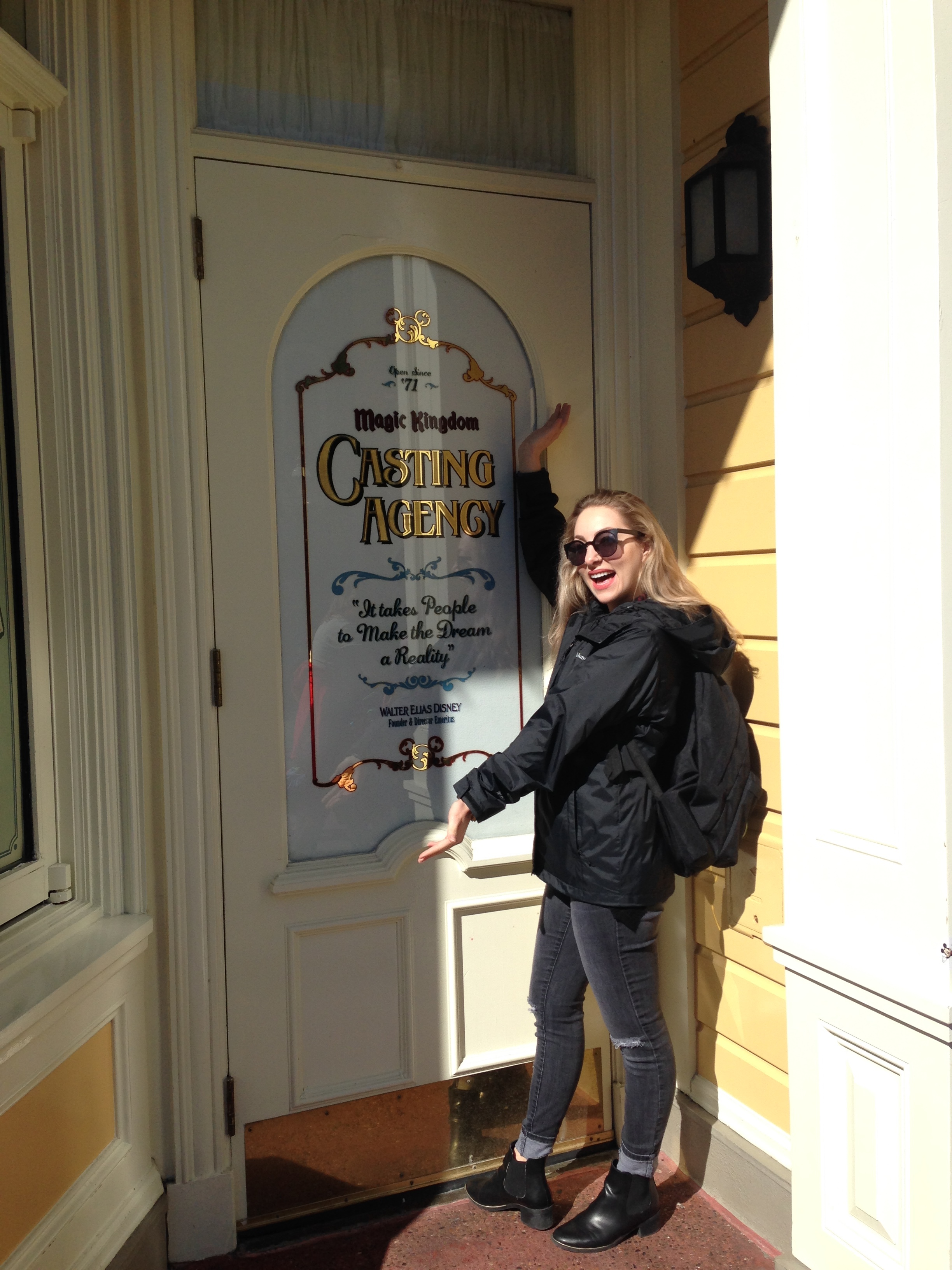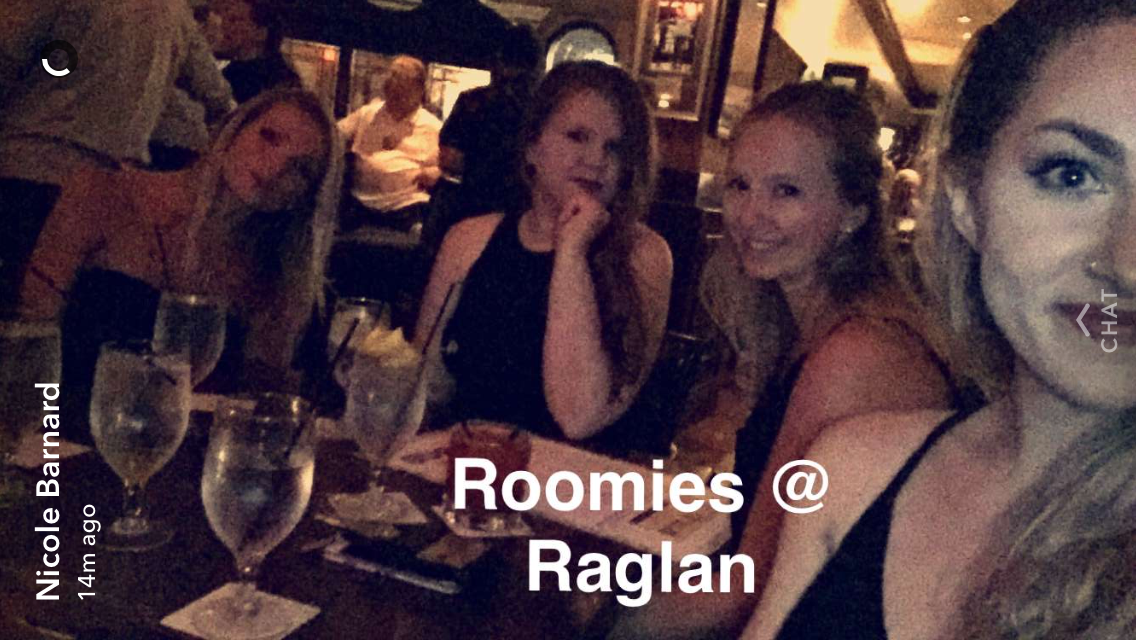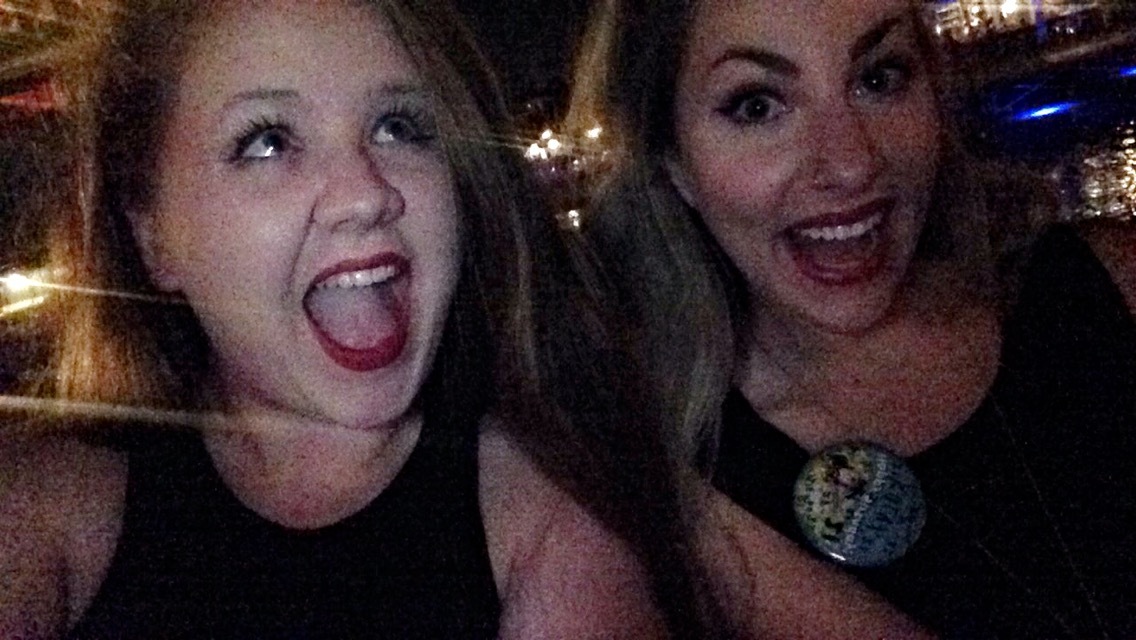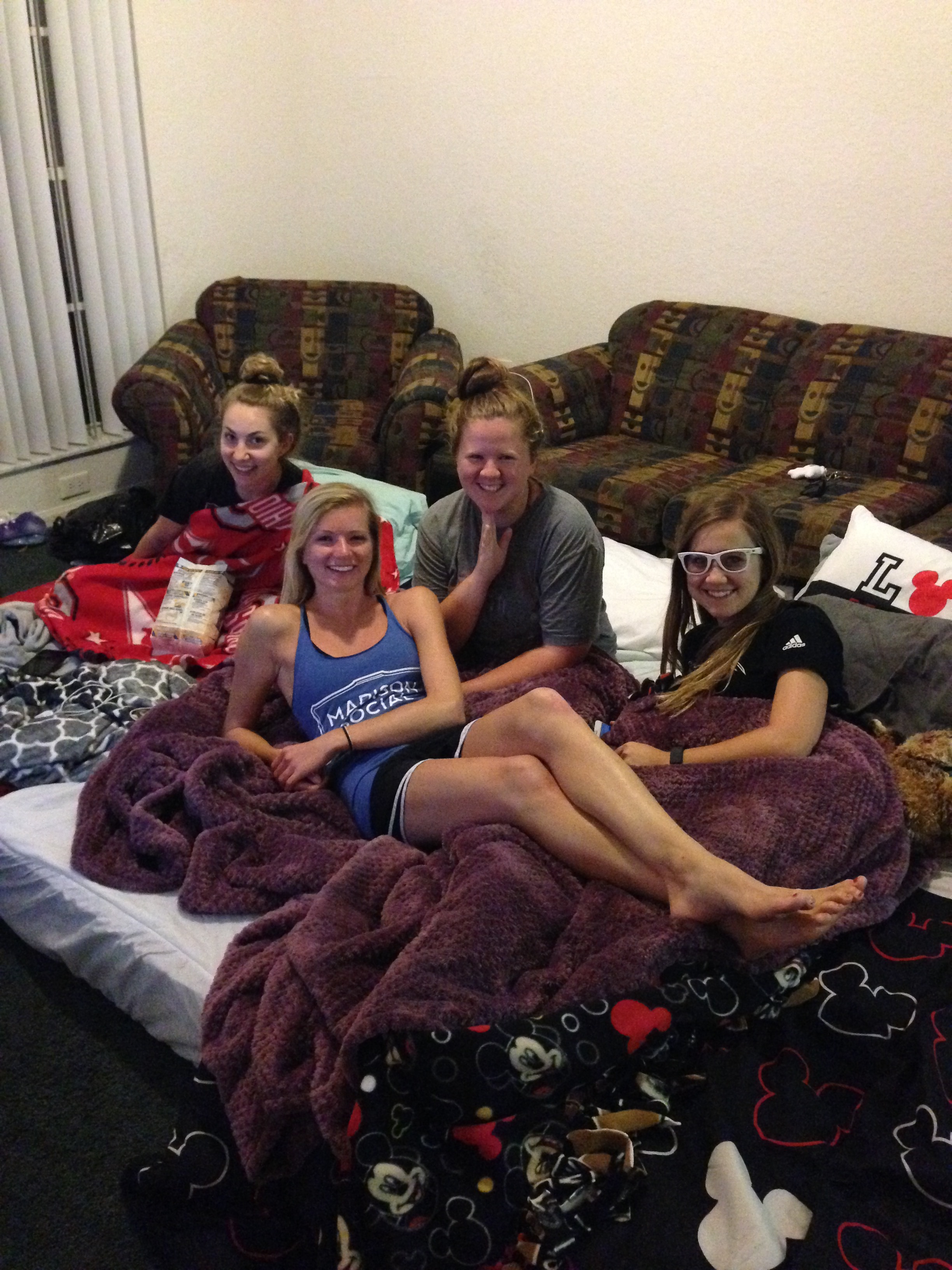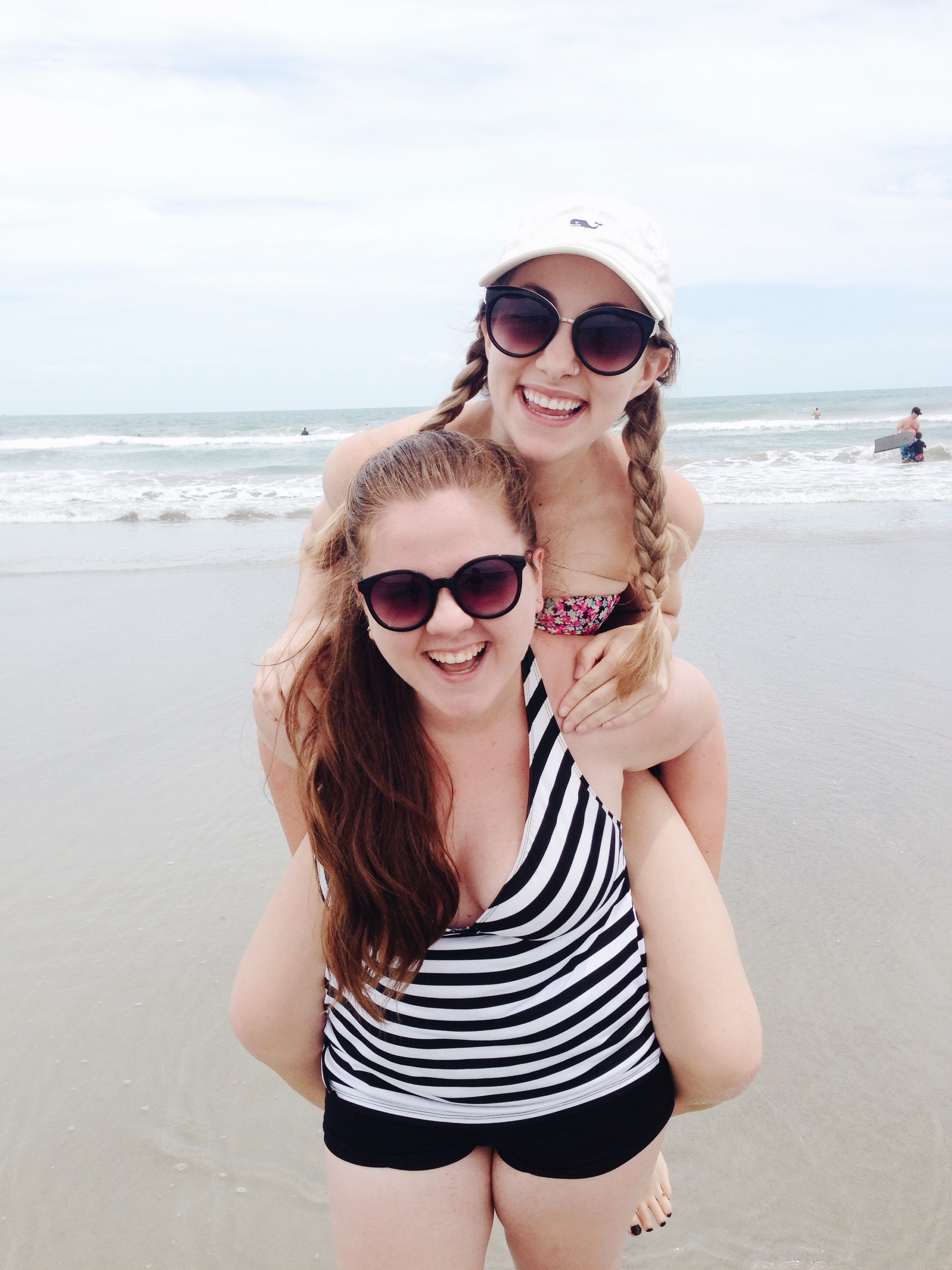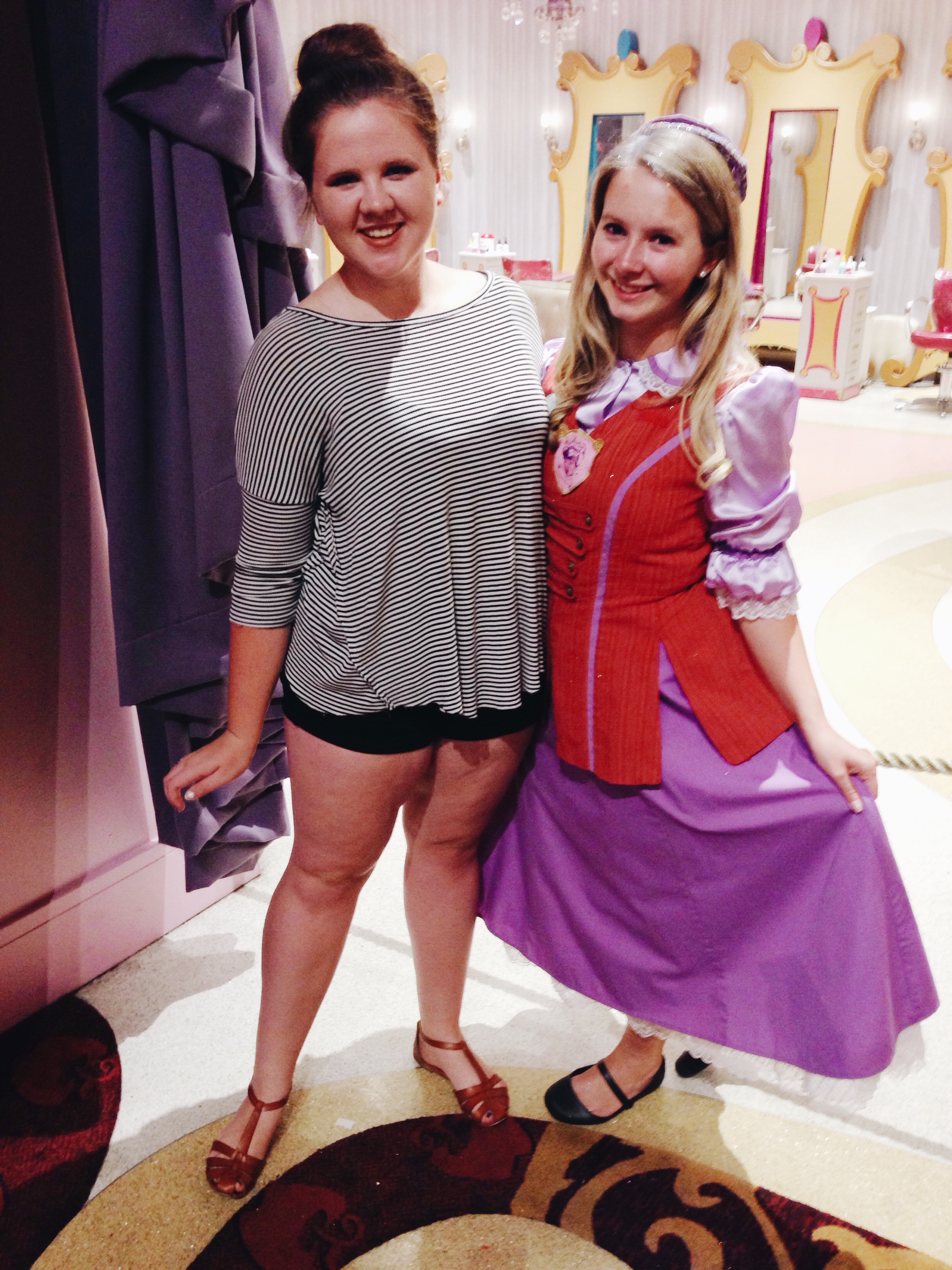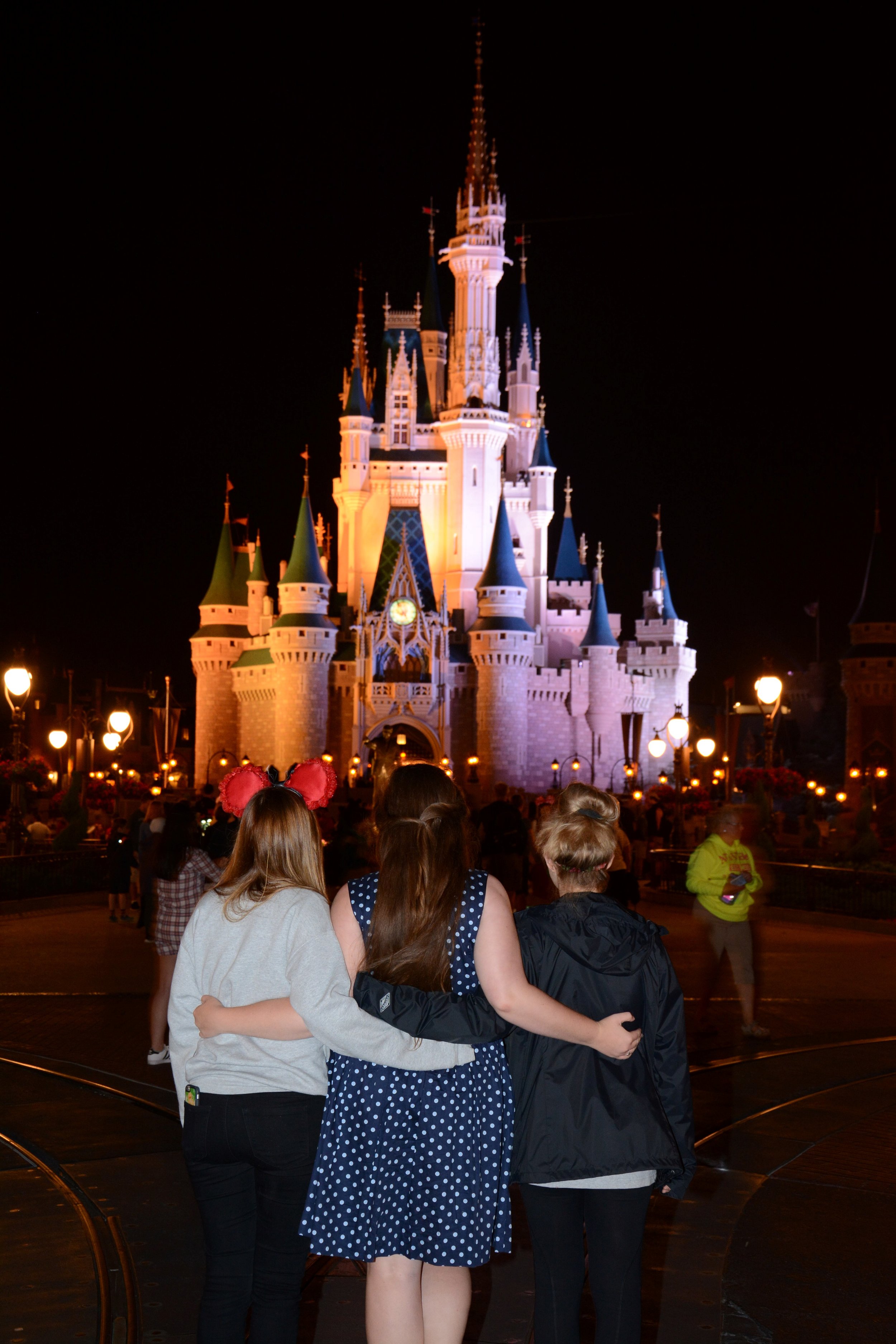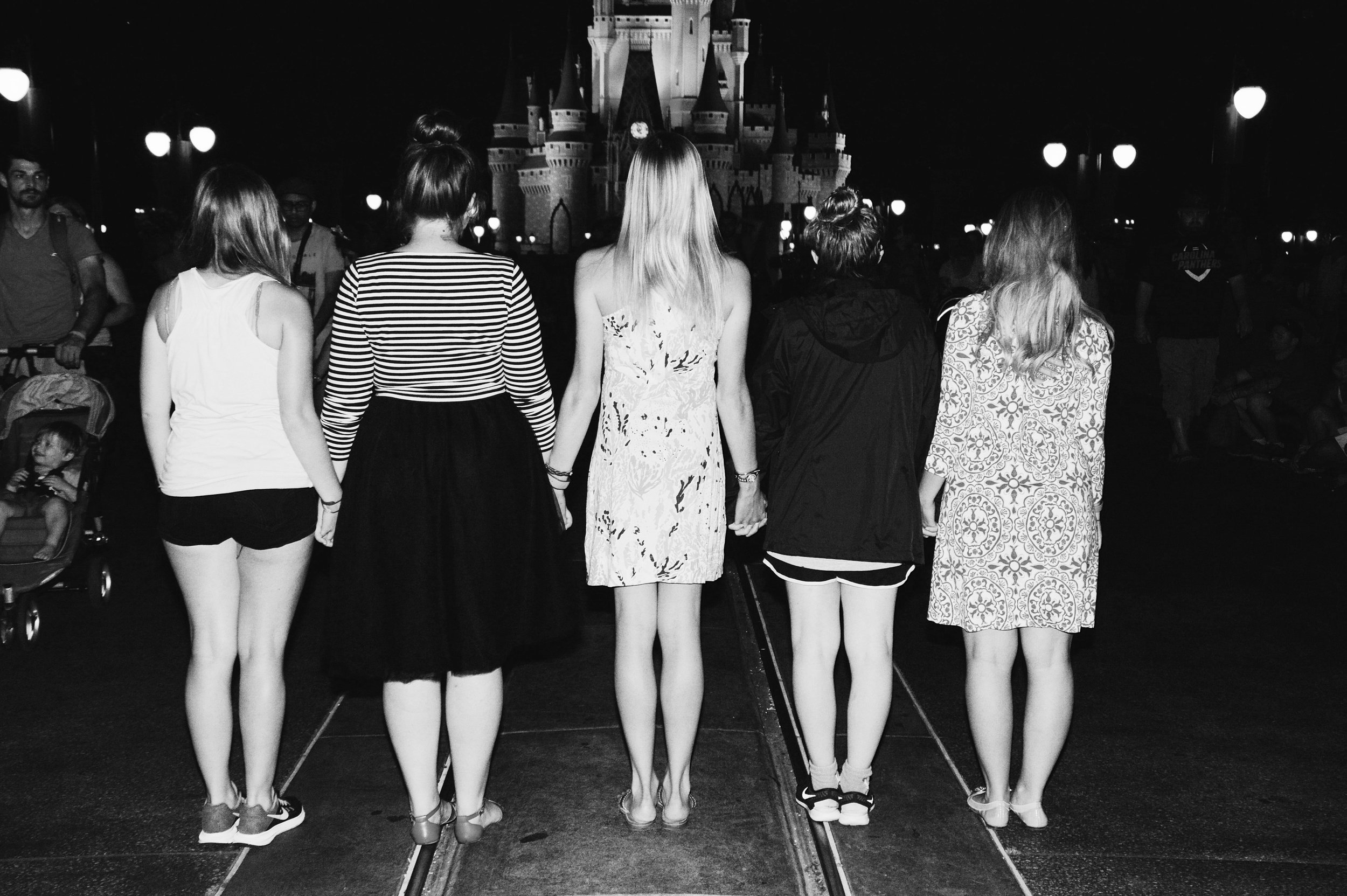 My program began January 18. Week 1 didn't have a lot scheduled for us; our first real day of onboarding/training wasn't until the end of the week on Saturday. That meant we had plenty of time for roommate bonding and exploring our new stomping grounds! We didn't get our self-admission passes until Traditions (more about Traditions later) which meant we couldn't yet go to the parks. We decided to go to character meals and hop around the Disney resorts until then!
1900 Park Fare is one of my favorite Disney character dining options at one of my favorite Disney resorts. I've been there 3 times for breakfast, and once for dinner. It was always a great time. I'd have to say this first visit during week 1 of our program is still my favorite, though.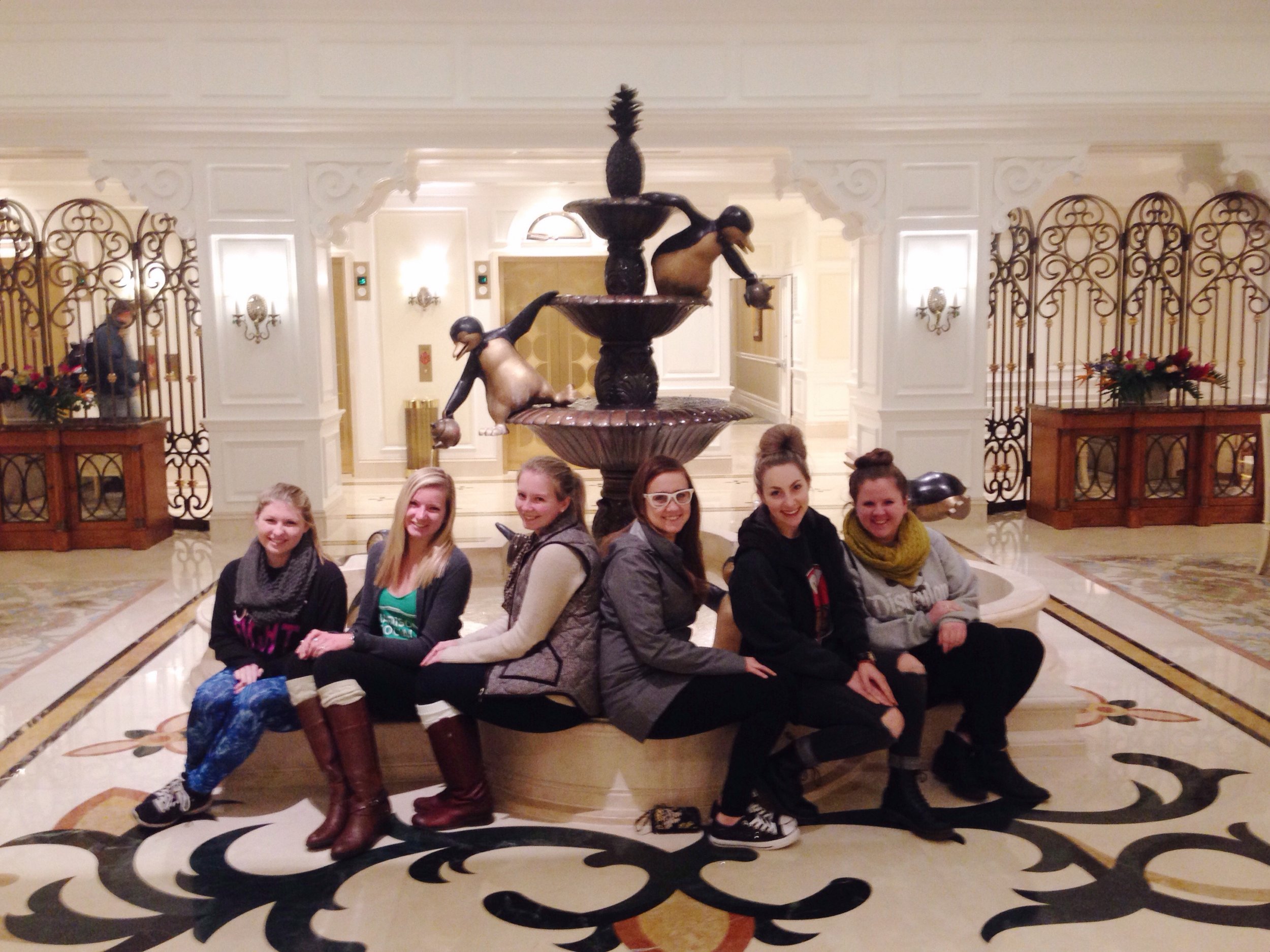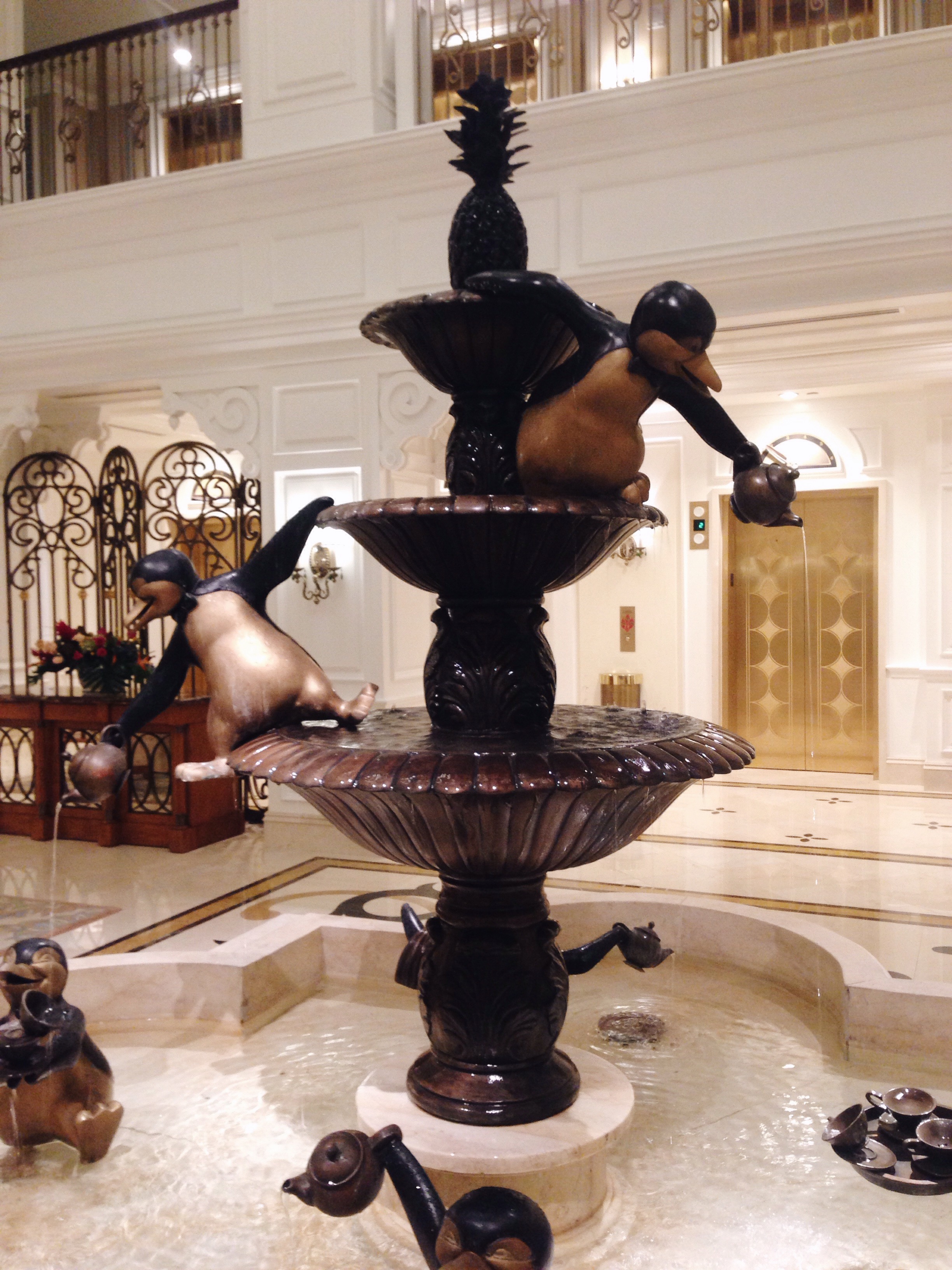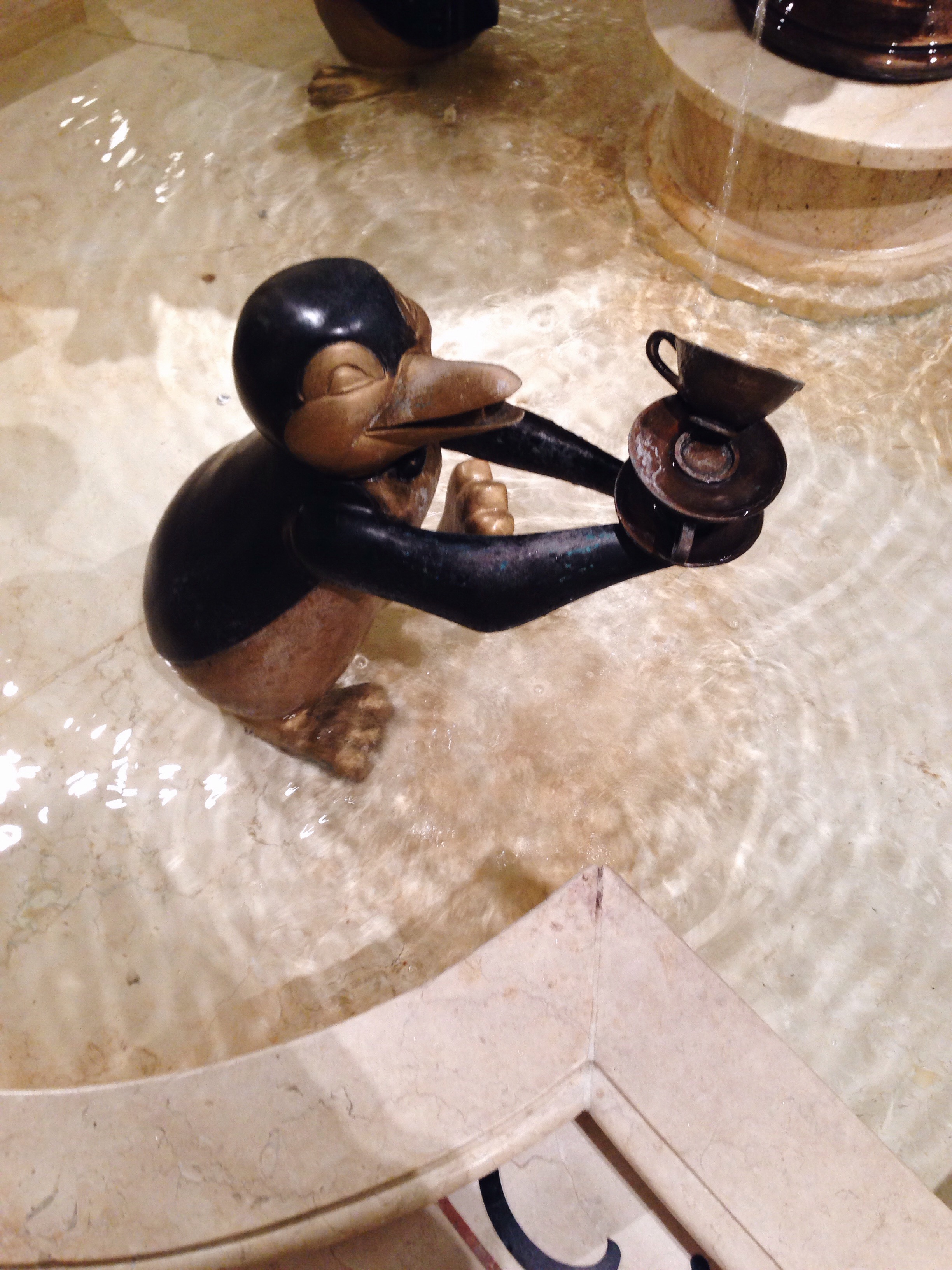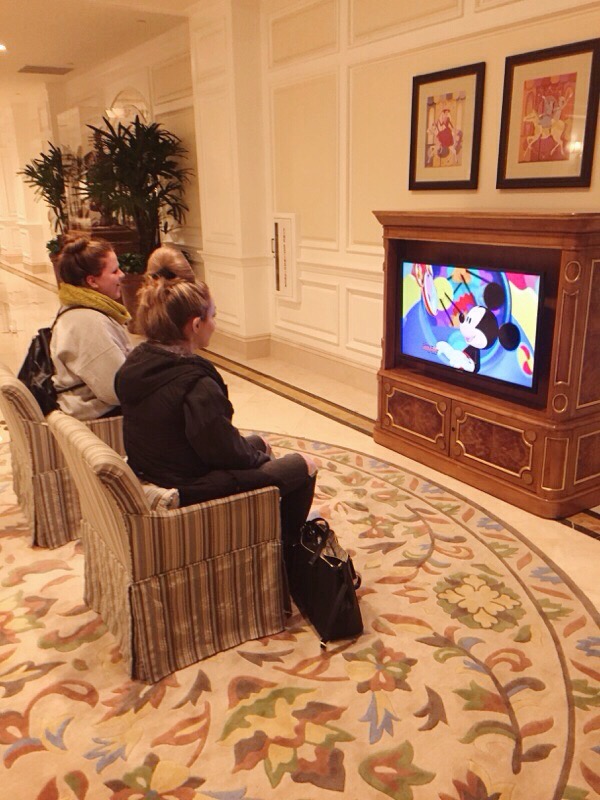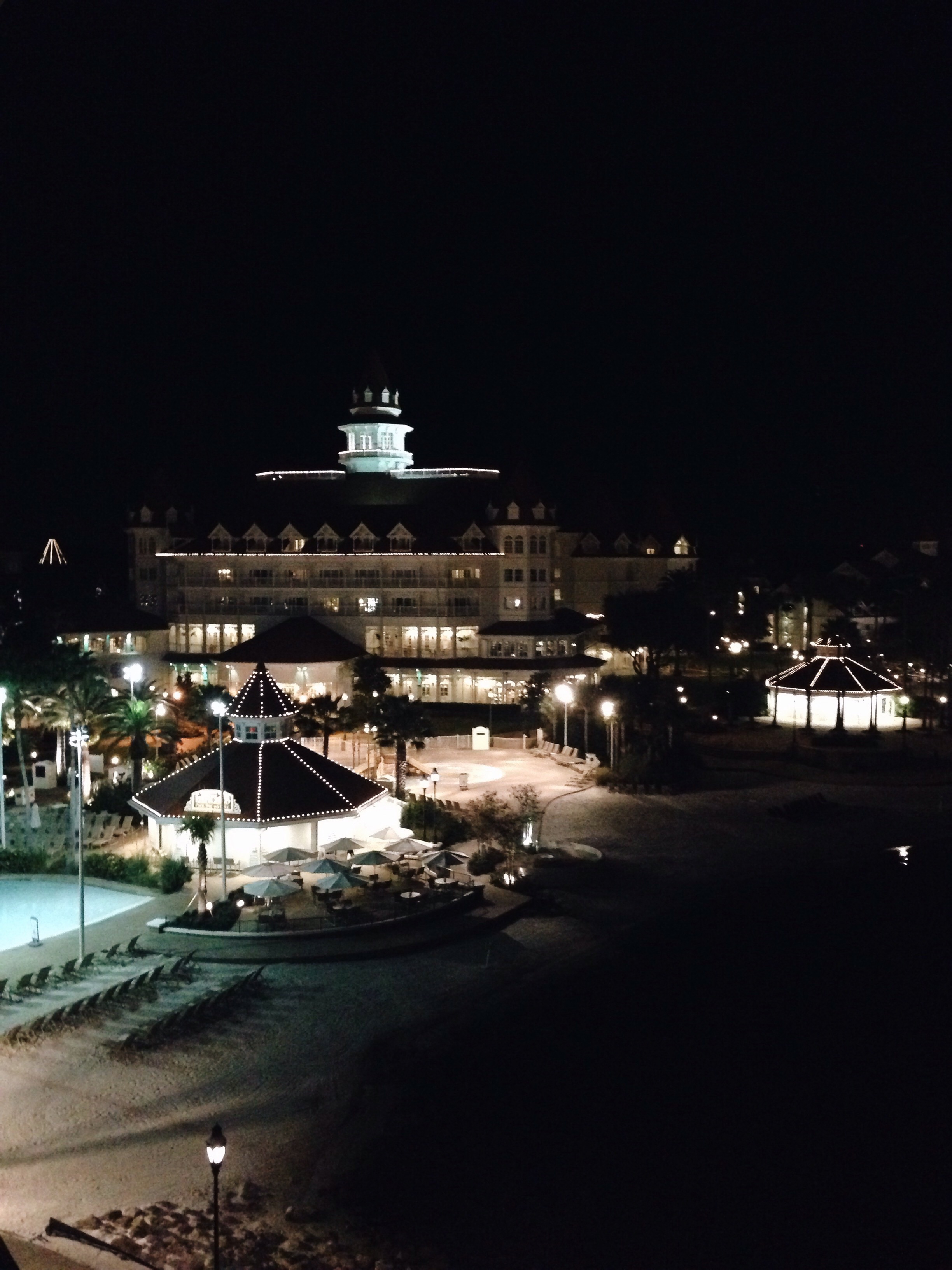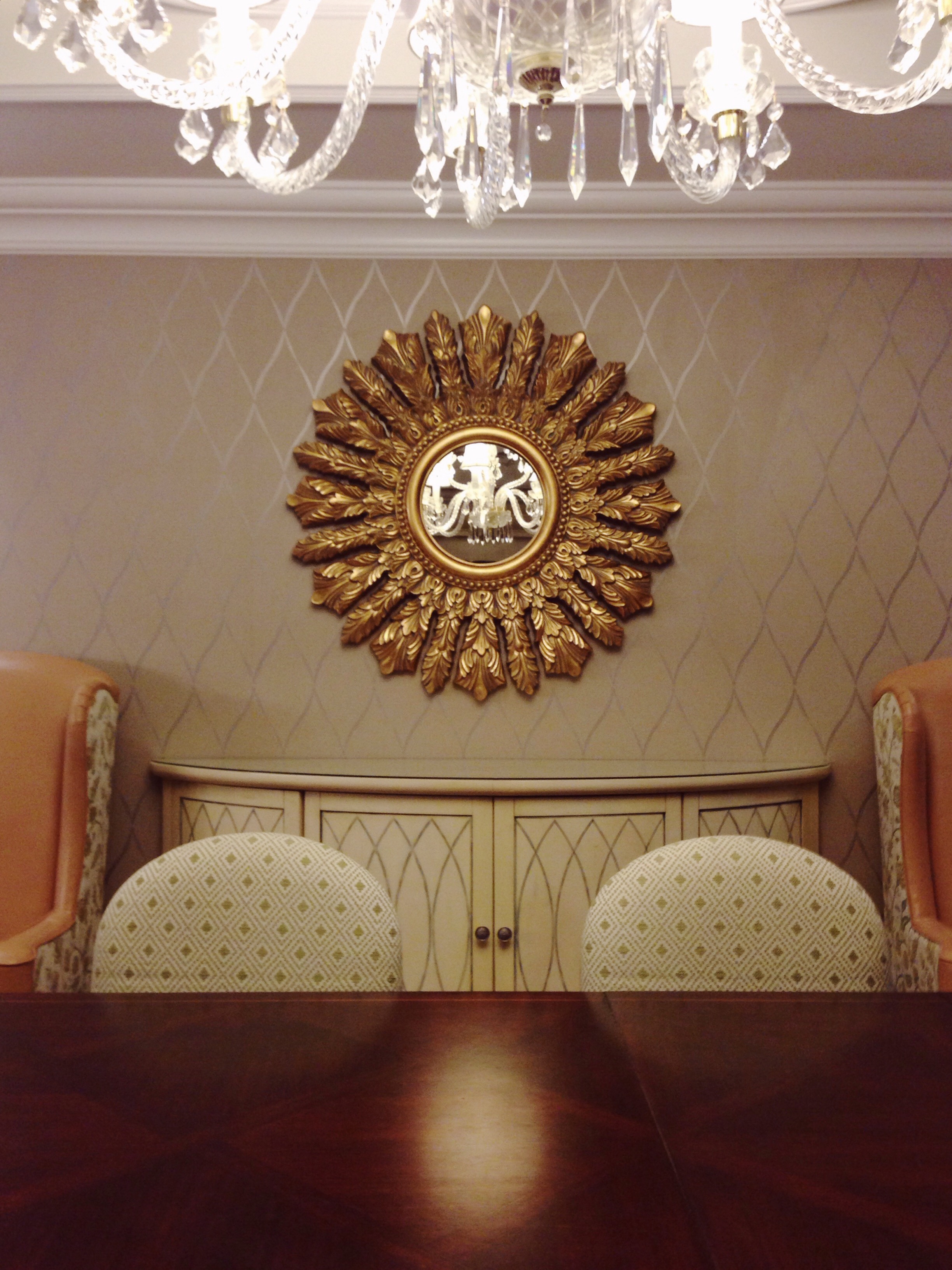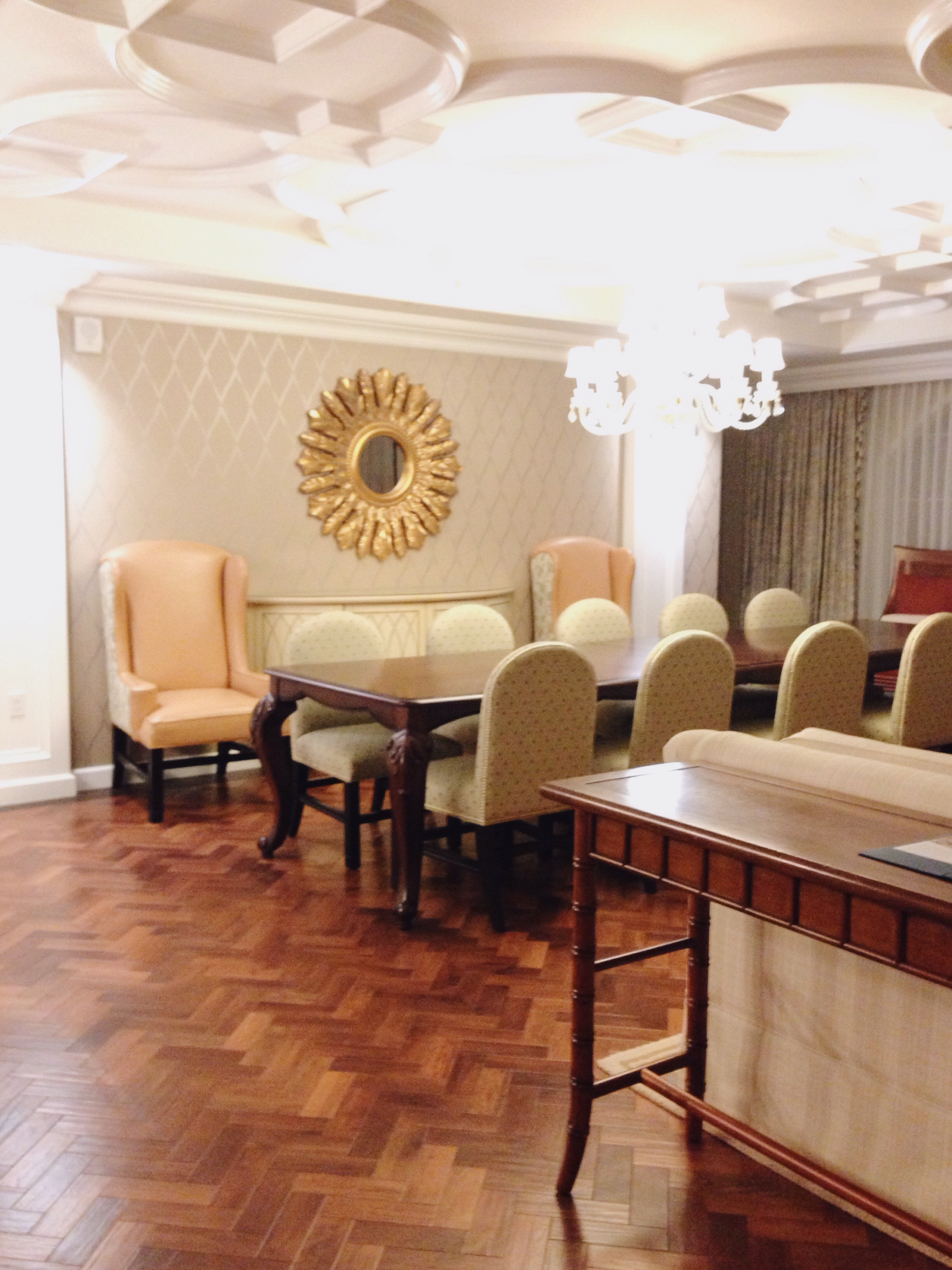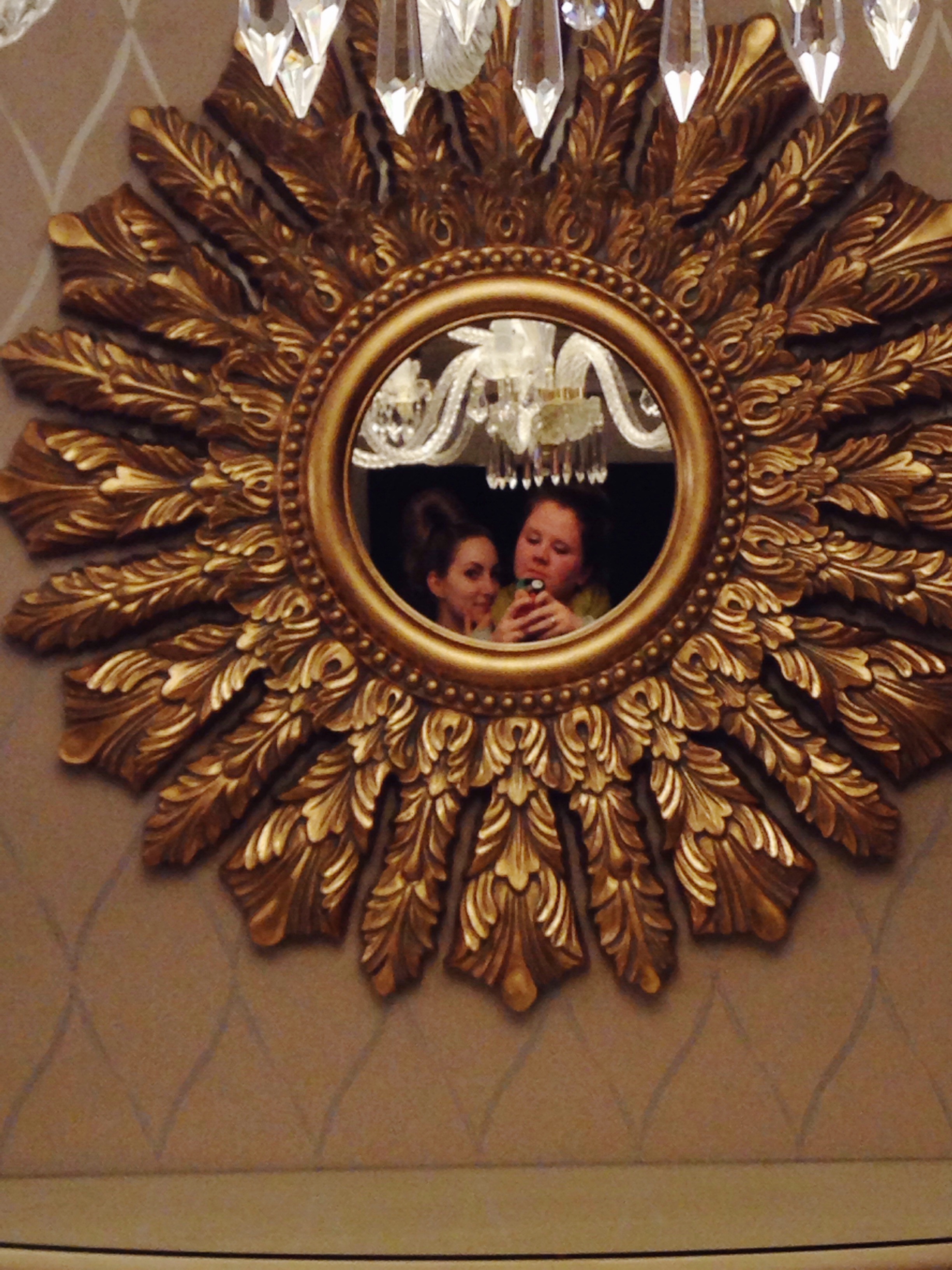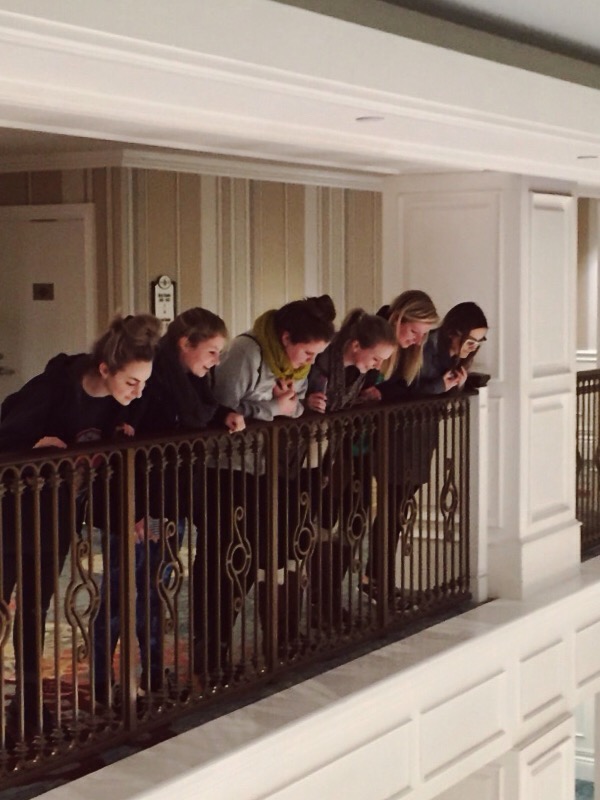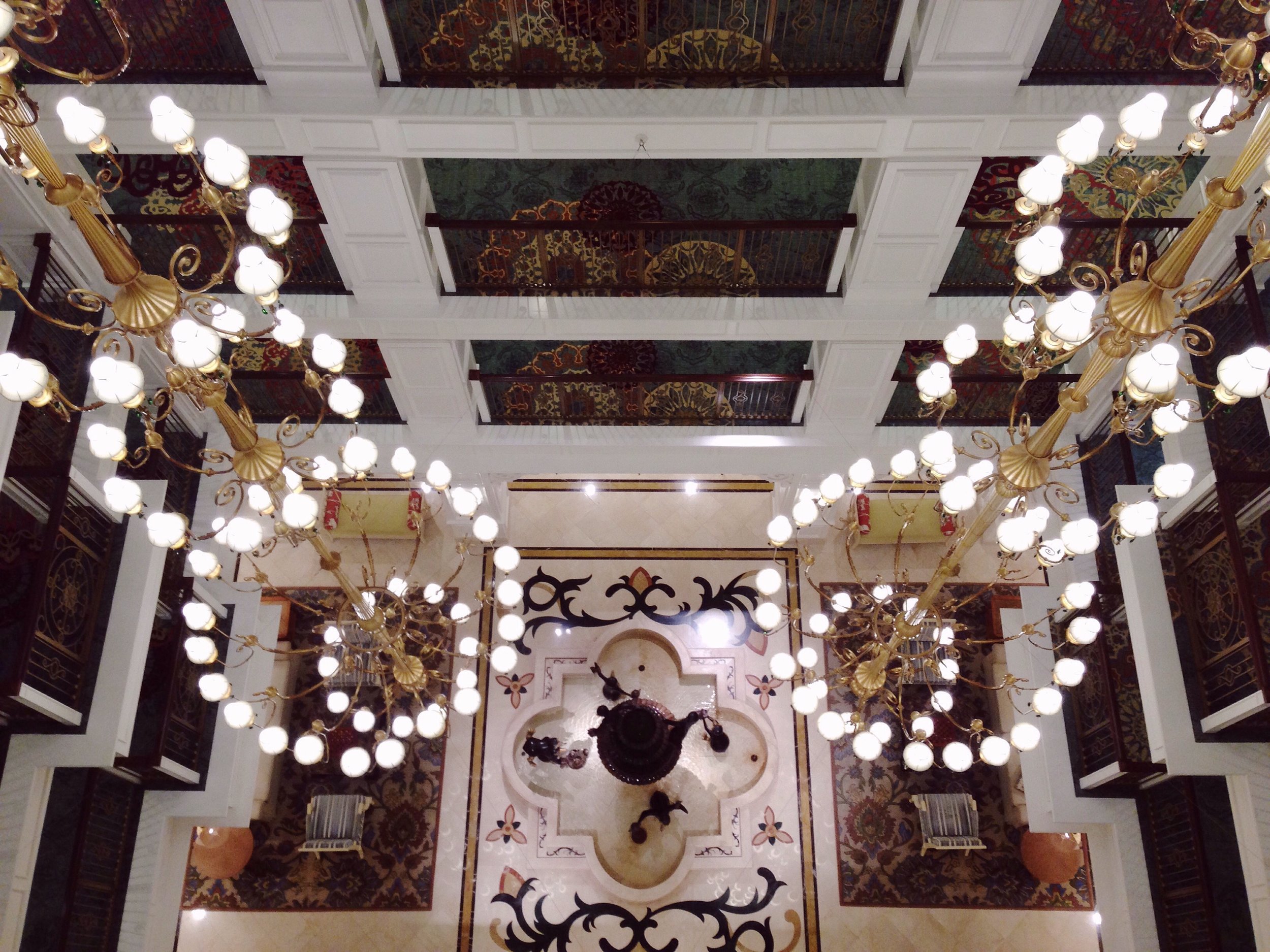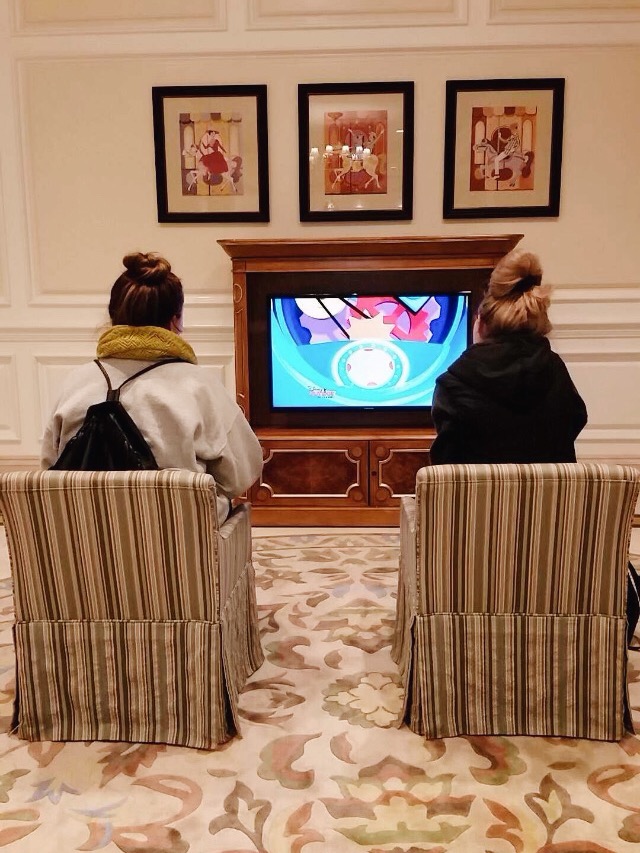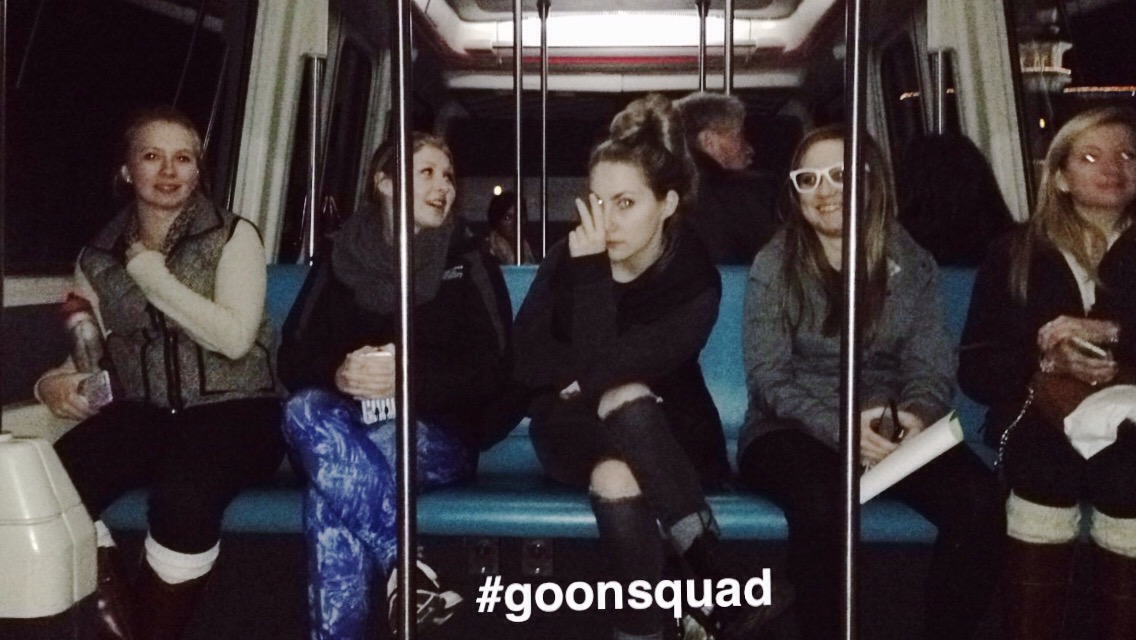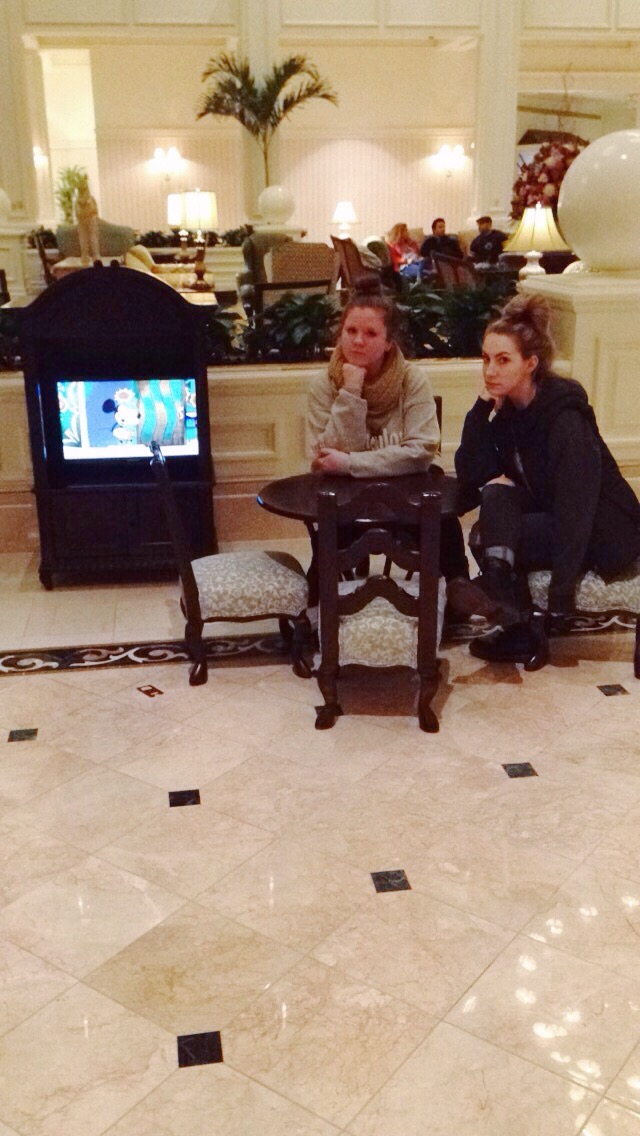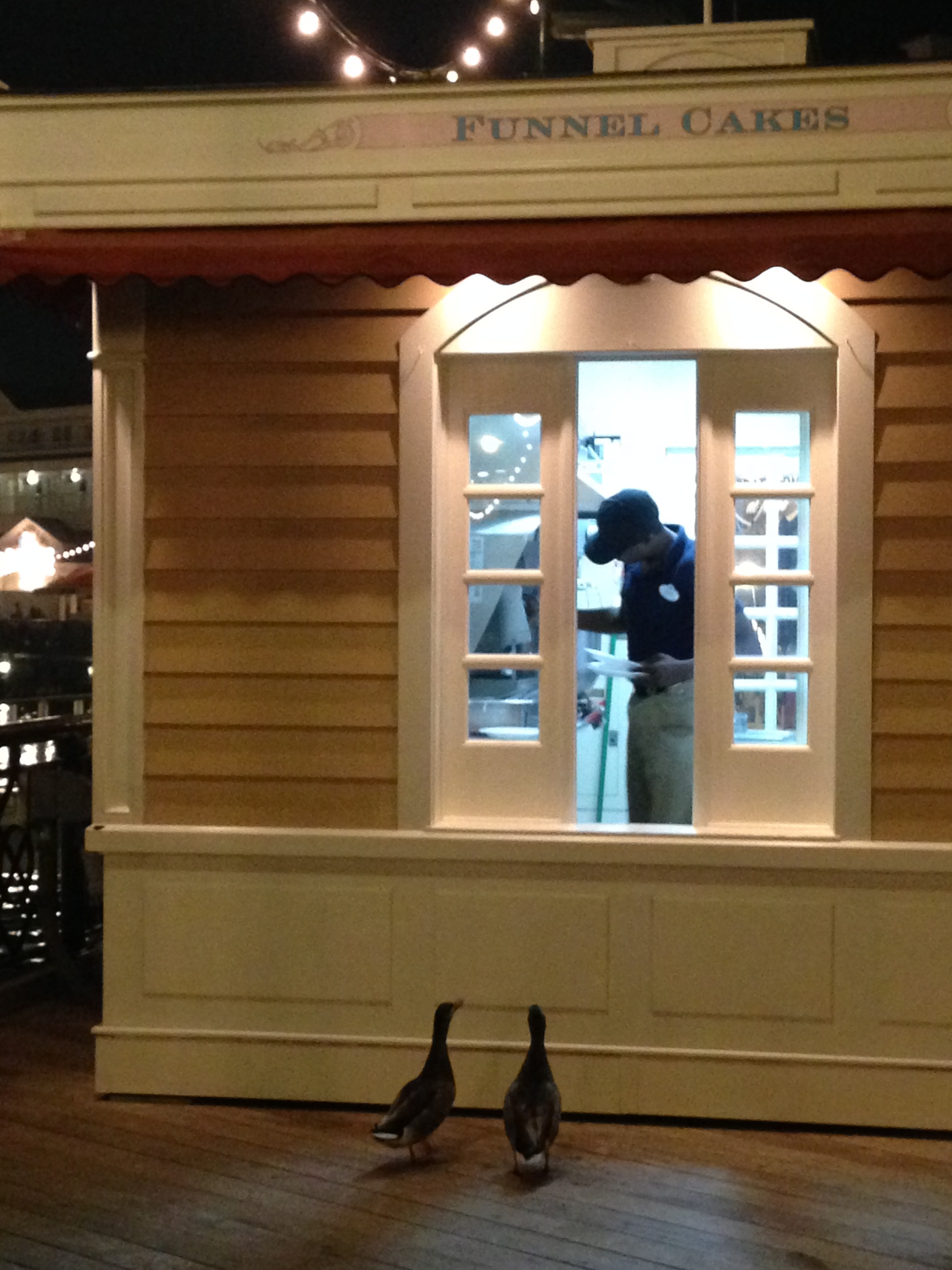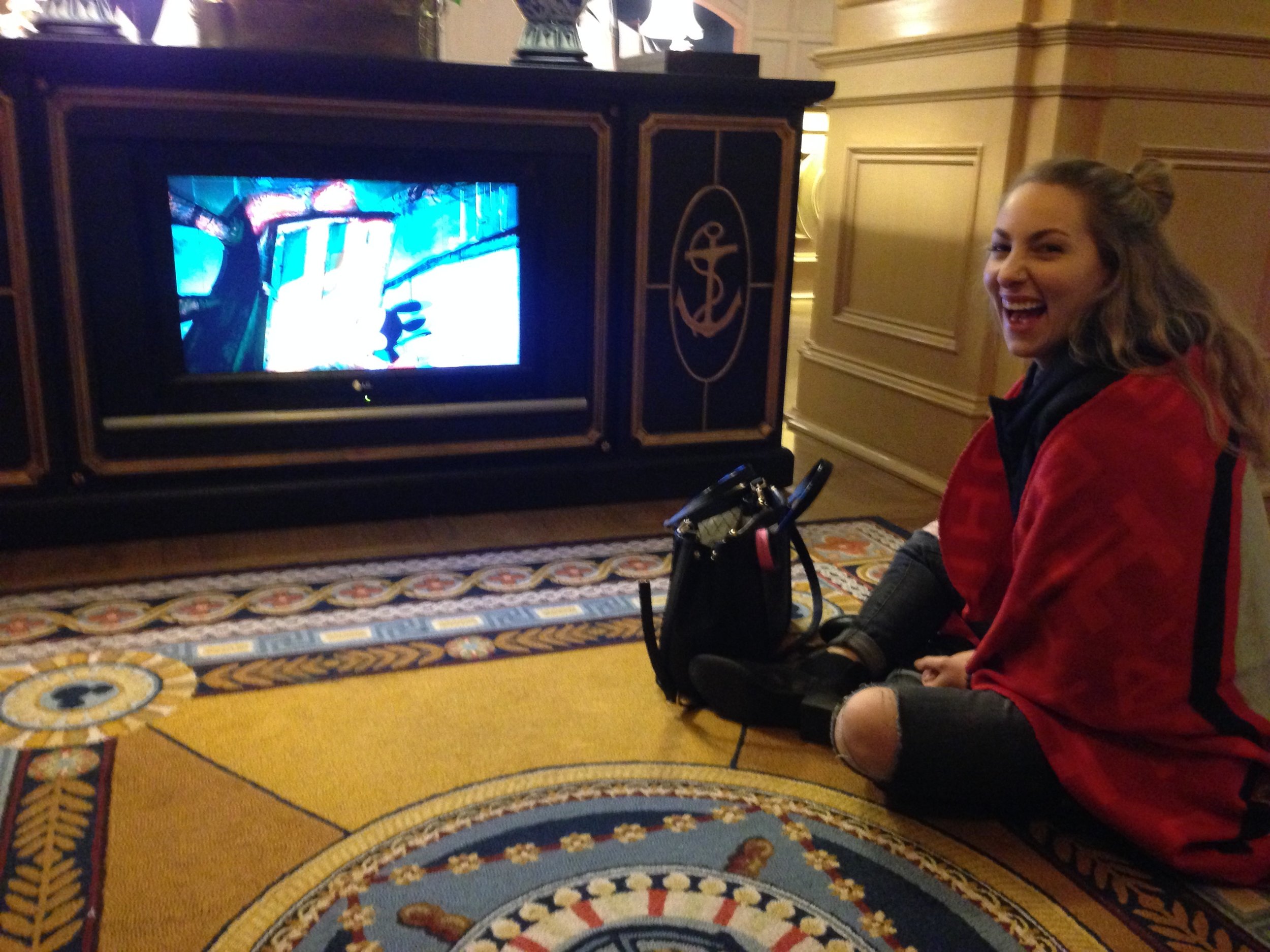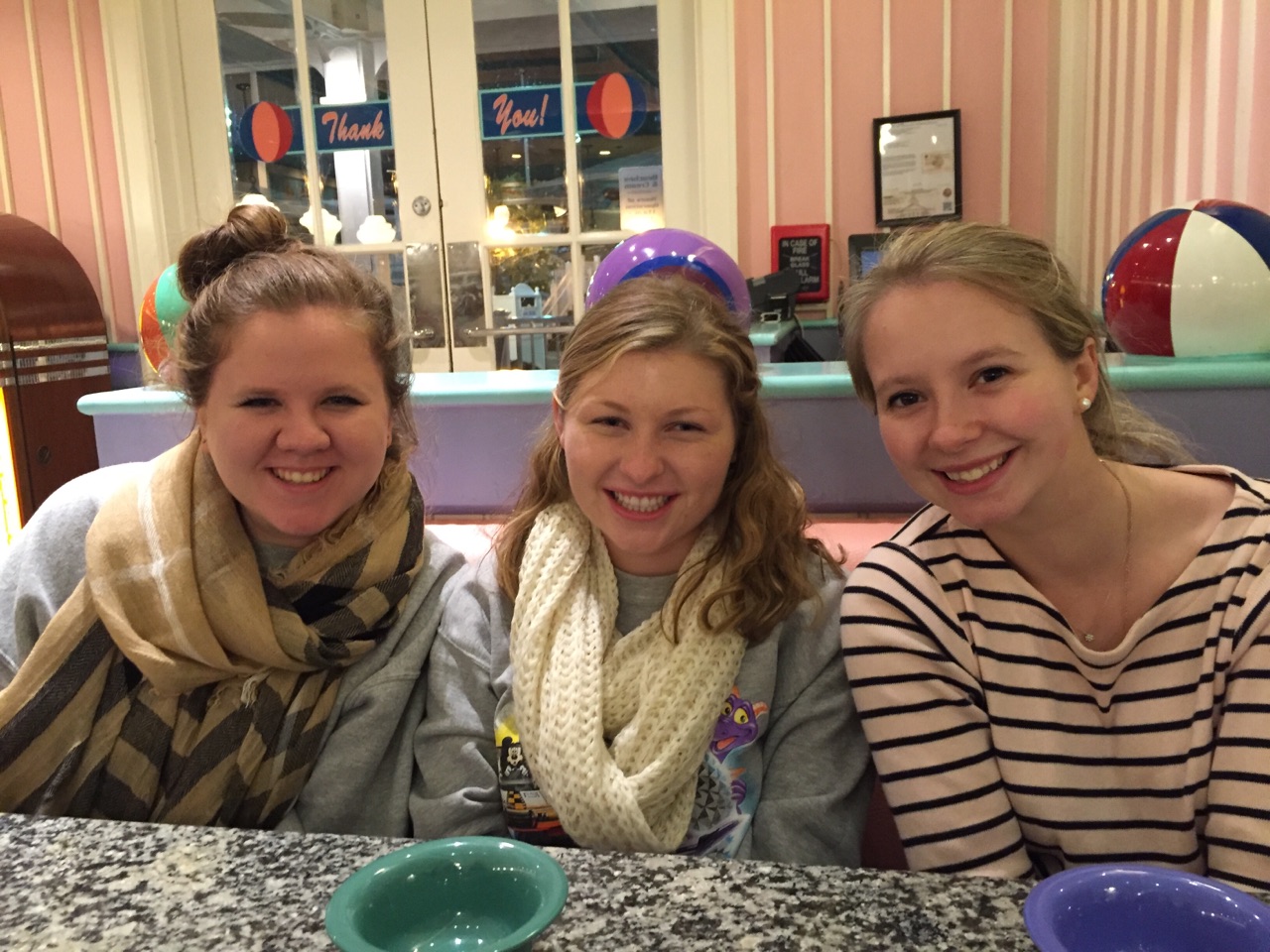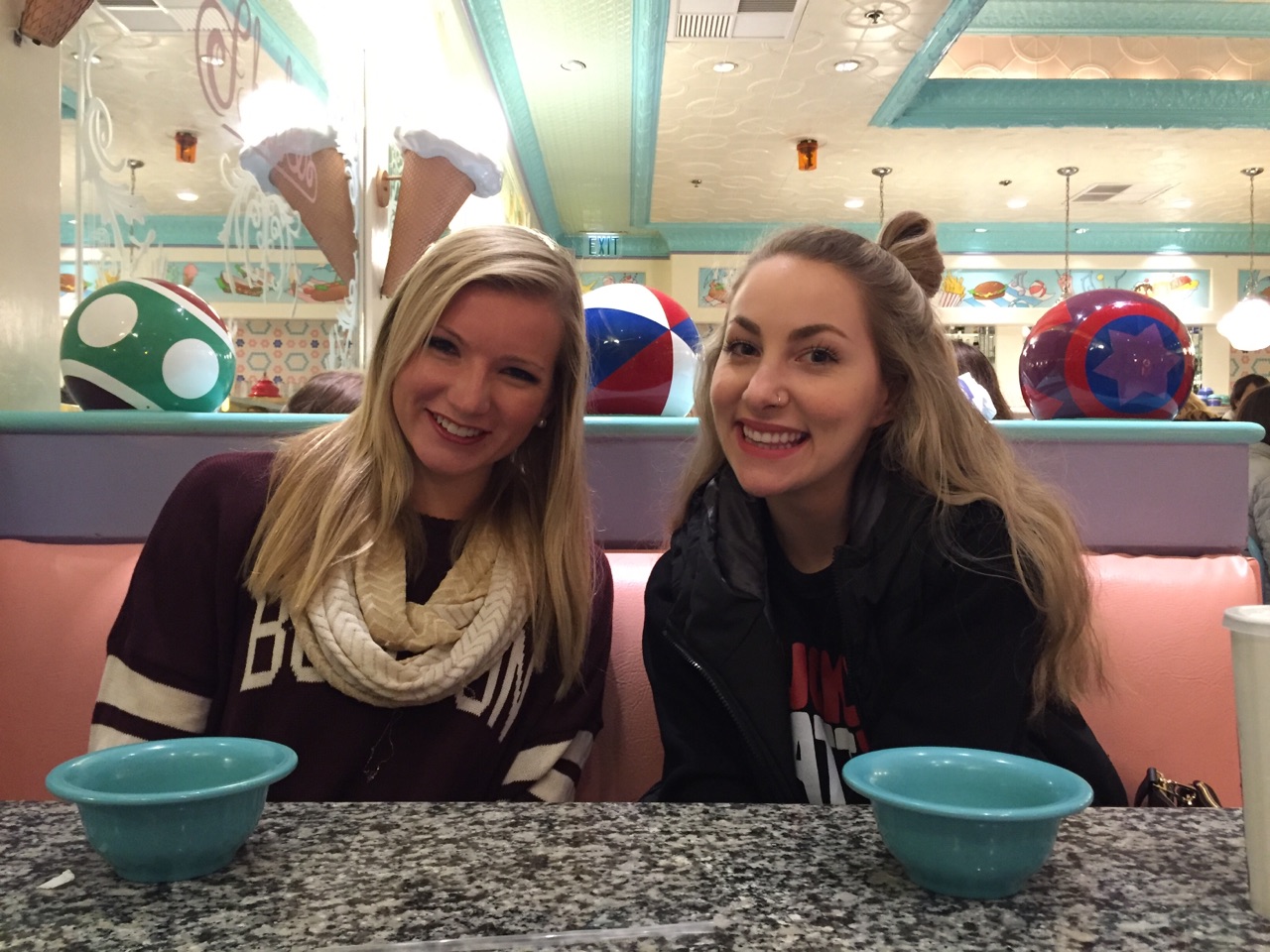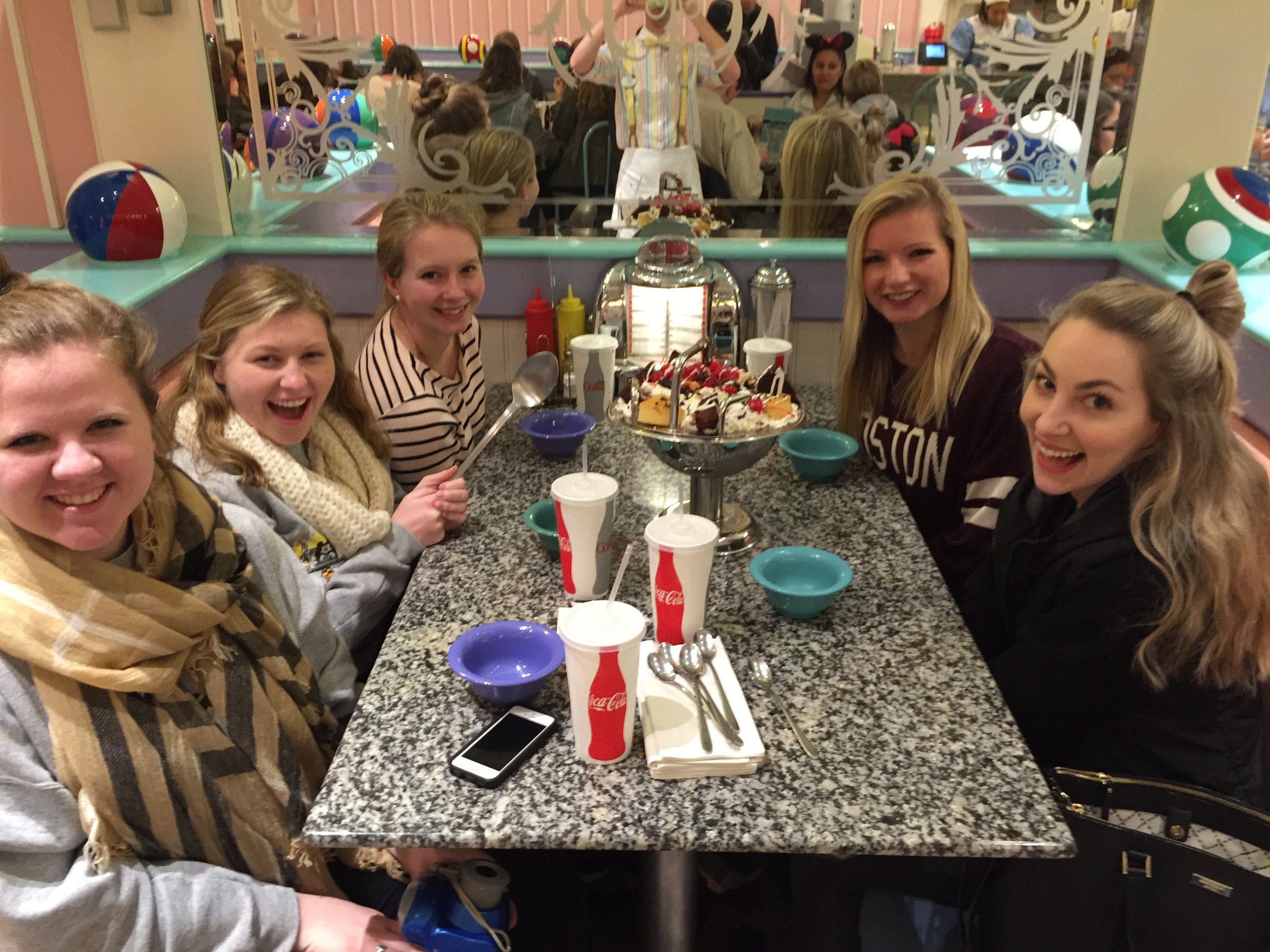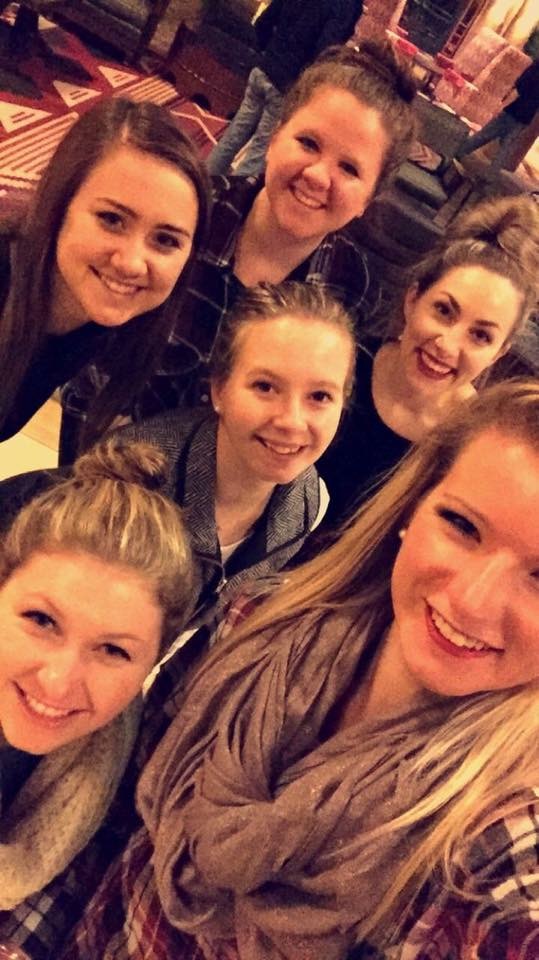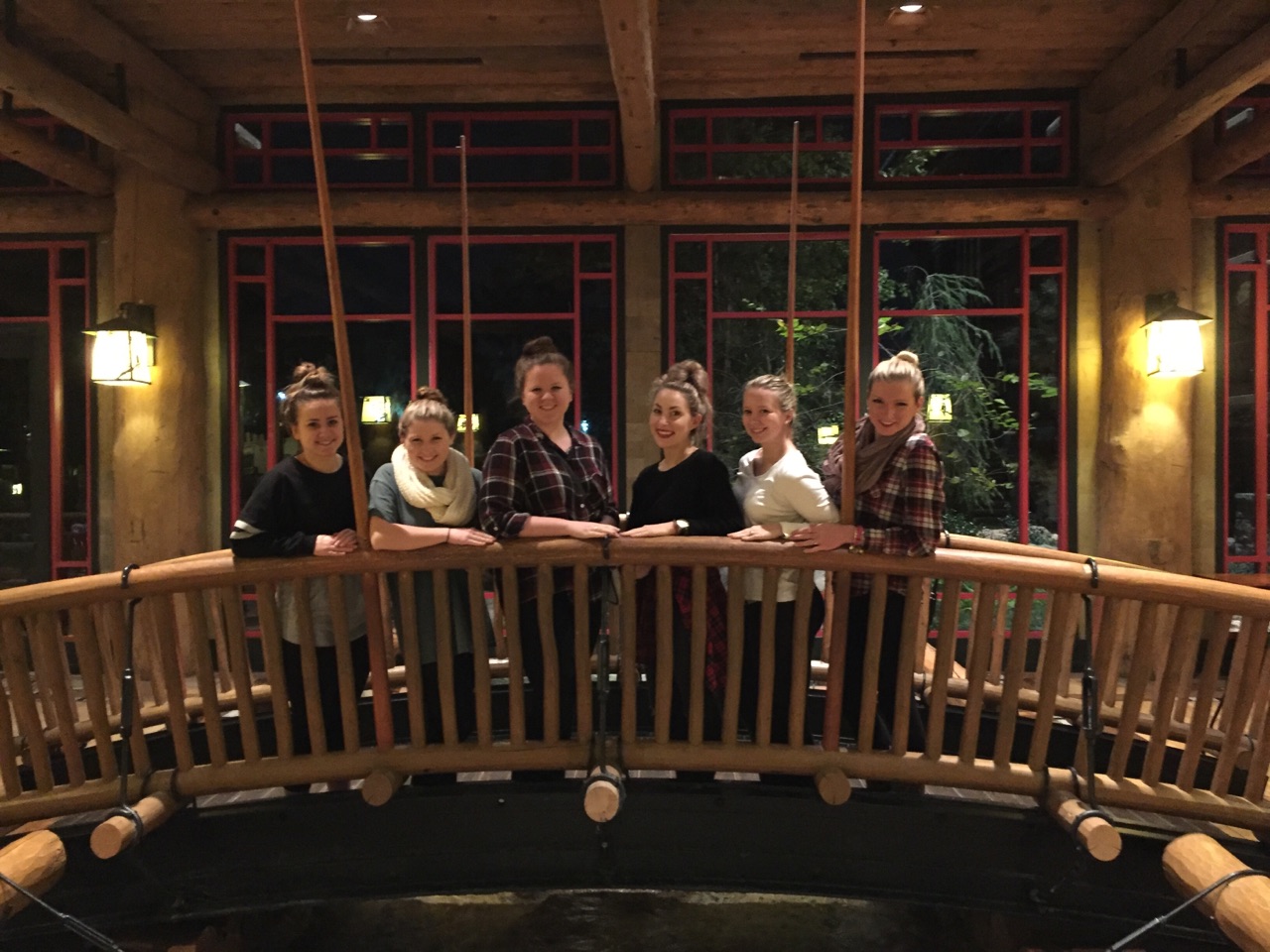 While exploring the Grand Floridian resort, we got to tour one of the villas. Every room was beautiful and the few from the balcony was even more stunning! There was a SAUNA in one of the bathrooms!!! Huge shouts out to Janet for offering to take us up there! We also went over to the Beach Club resort to take on the Kitchen Sink at Beaches & Cream restaurant. The Kitchen Sink is a massive assortment of ice creams, cookies, brownies, fruit, sauces, nuts, sprinkles, and whipped cream ("everything but the kitchen sink"). It's a rite of passage for CP participants and we had so much fun conquering it. More shouts out to Matt, one of my favorite waiters I've had at Disney!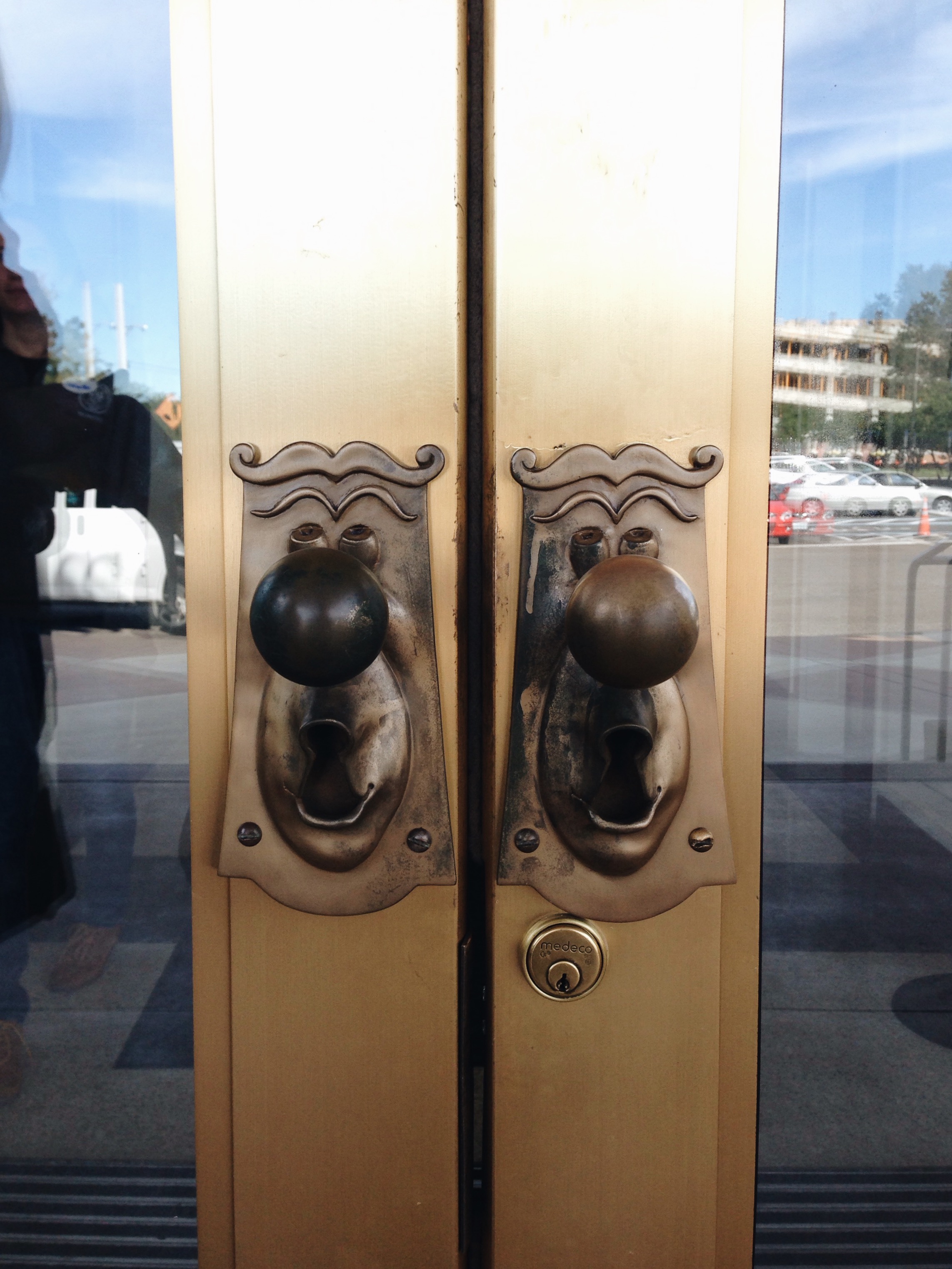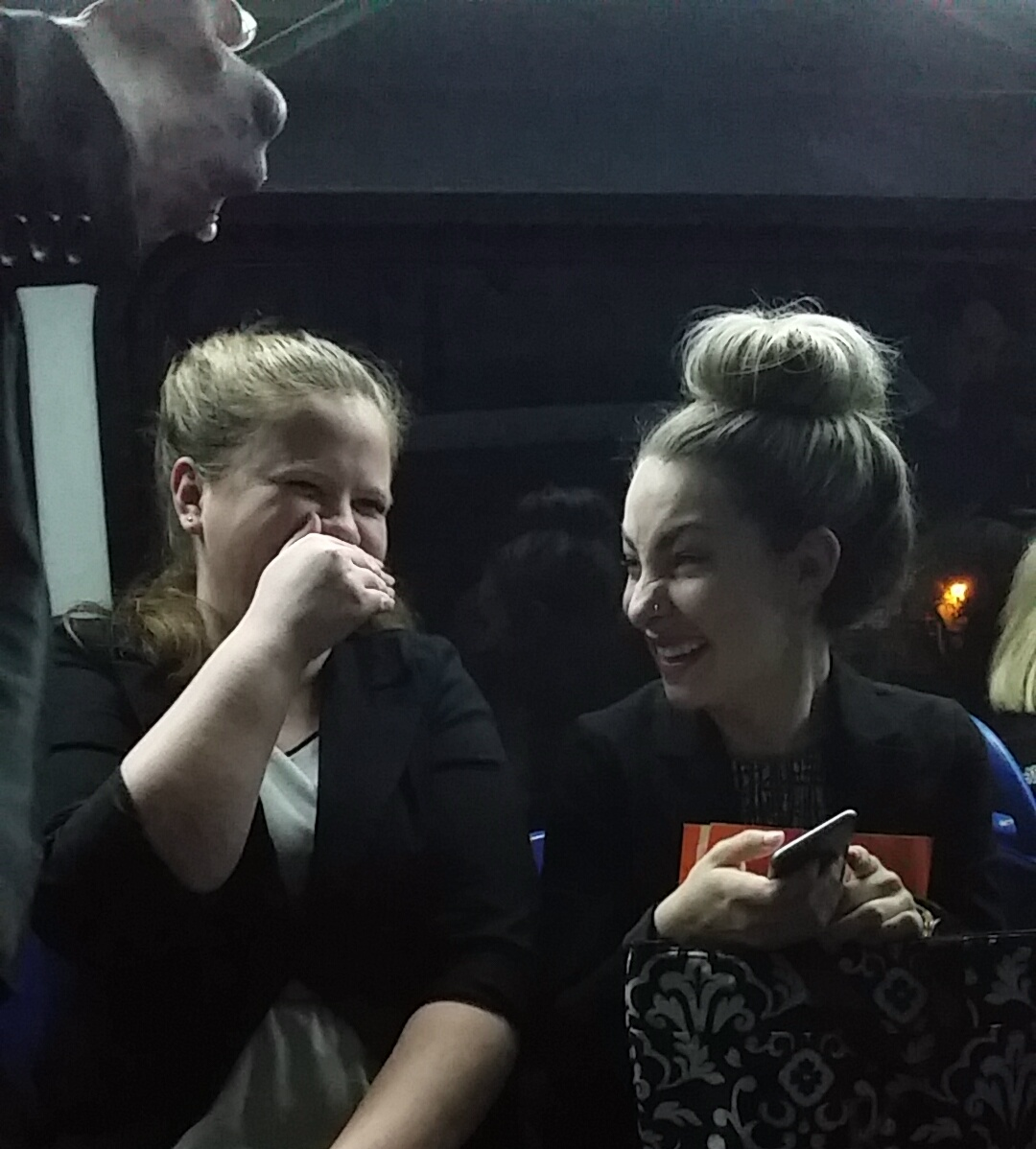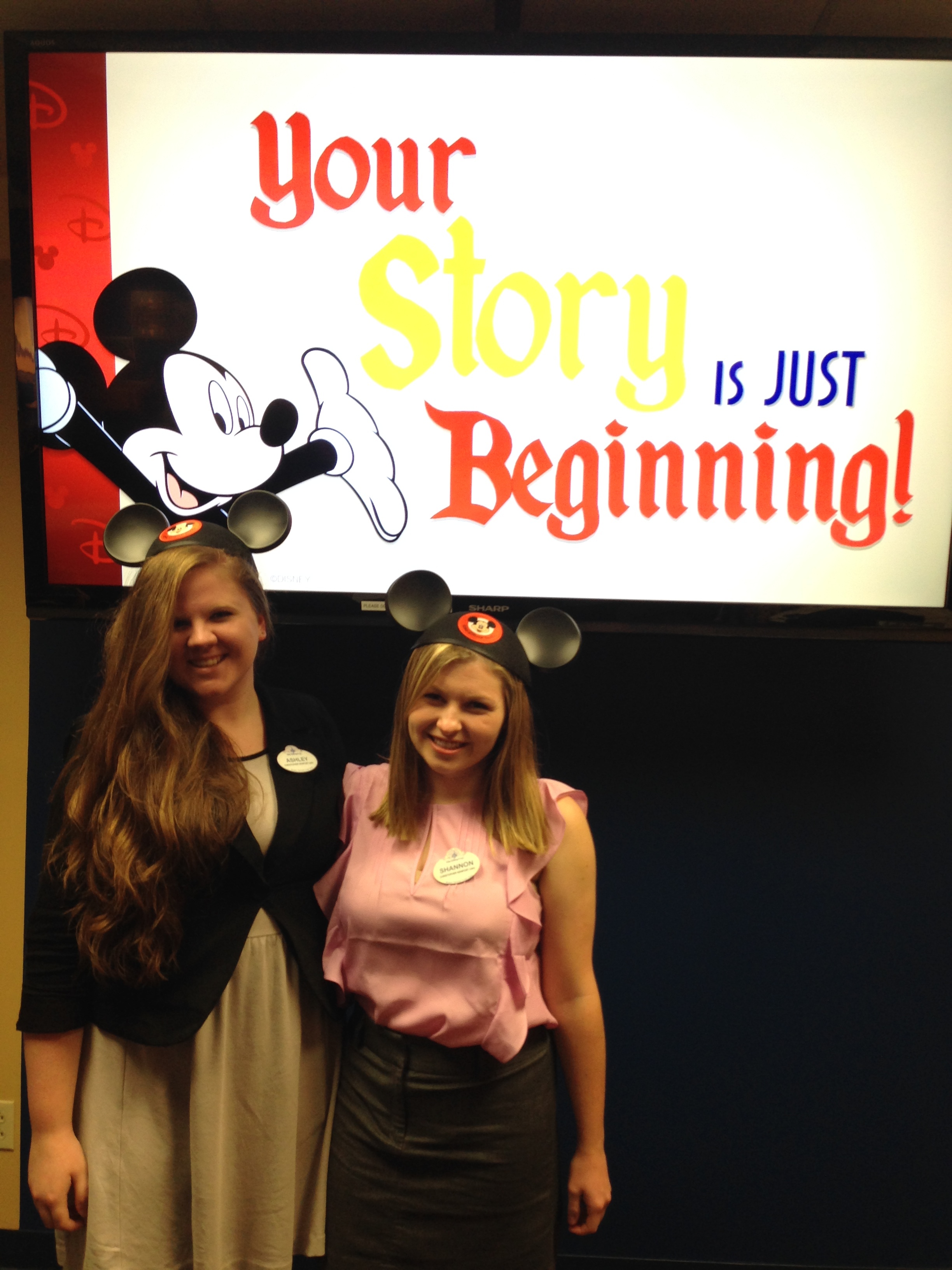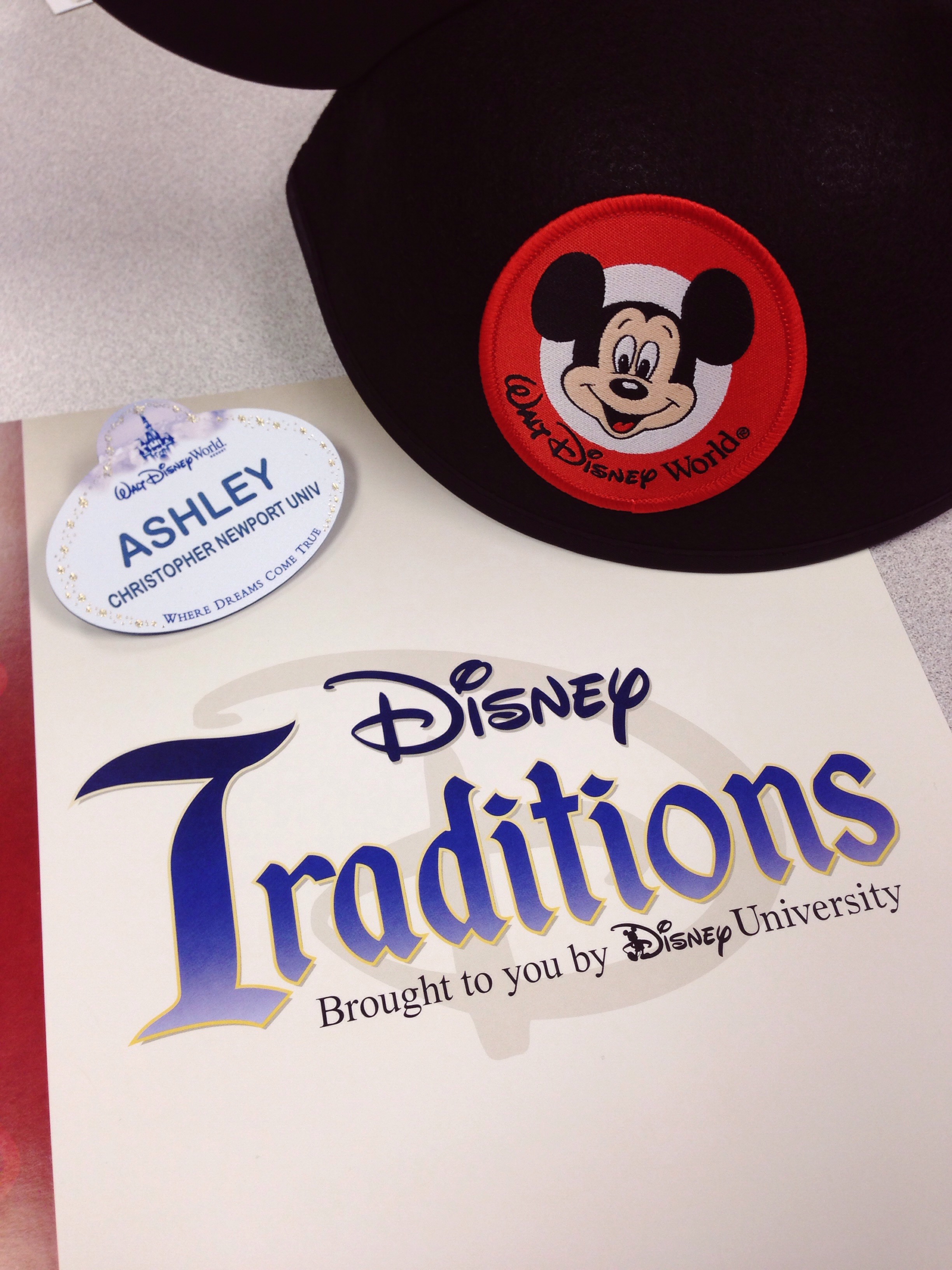 At the end of the week (after we went through Casting - what a cool building) we had Traditions! Traditions is a training session every new cast member has to go through. We learn about the foundations of the company, their morals, and other basic fundamentals. We also get to go on a little field trip to Magic Kingdom - our first visit as cast members. The best part, though? We got our nametags, our own Mickey ears, and a visit from the boss himself!
At last, we had our entrance passes and all of us (minus Micaela) made our way over to Magic Kingdom one evening to watch Wishes together. We stopped by to say hello to Tiana and Naveen and then nabbed some last-minute reservations at the Be Our Guest restaurant! This is one of my favorite restaurant environments, especially later in the evening when it's not too busy!
I worked as a vacation planner at the Transportation and Ticketing Center/Magic Kingdom. Training was very lengthy and included various different kinds of classes and on-the-job training. It was a job that I grew to love almost as much as the people I met through it.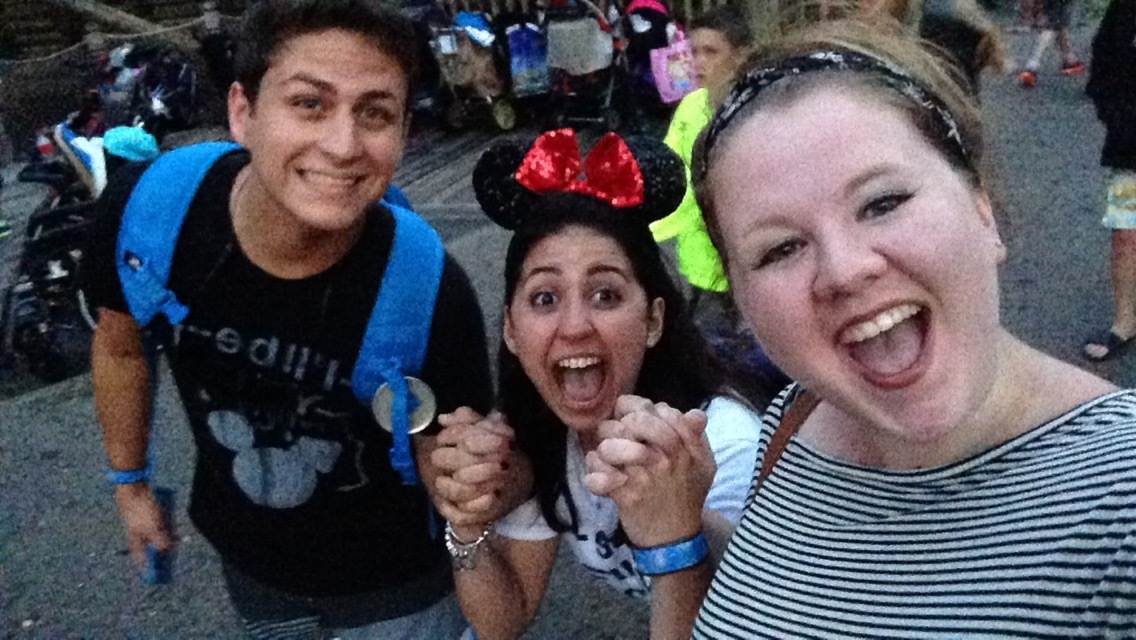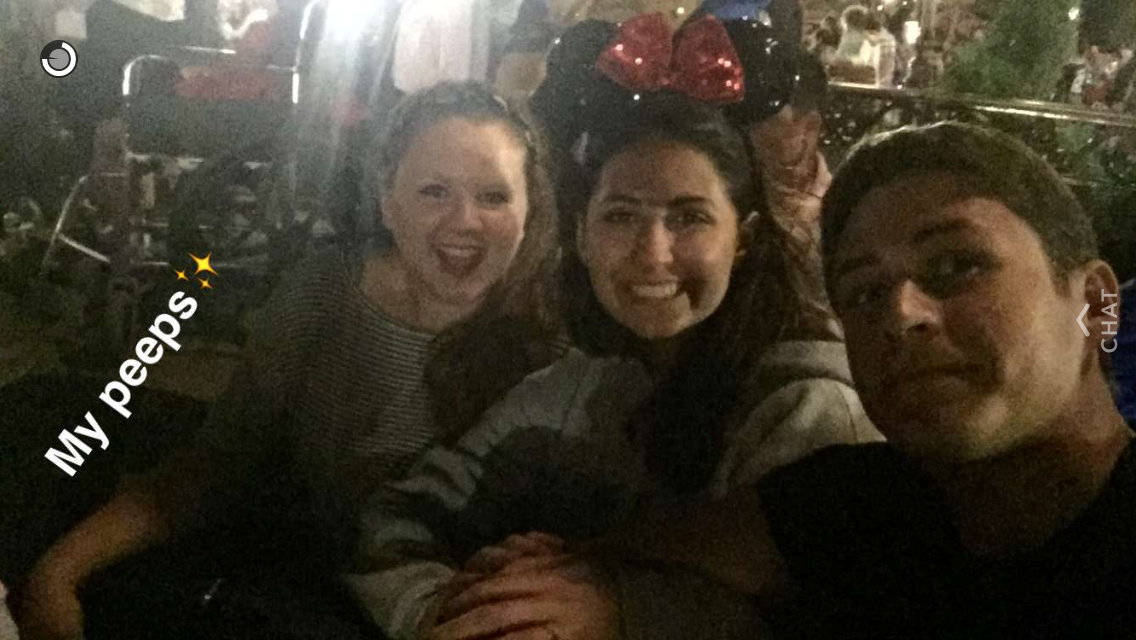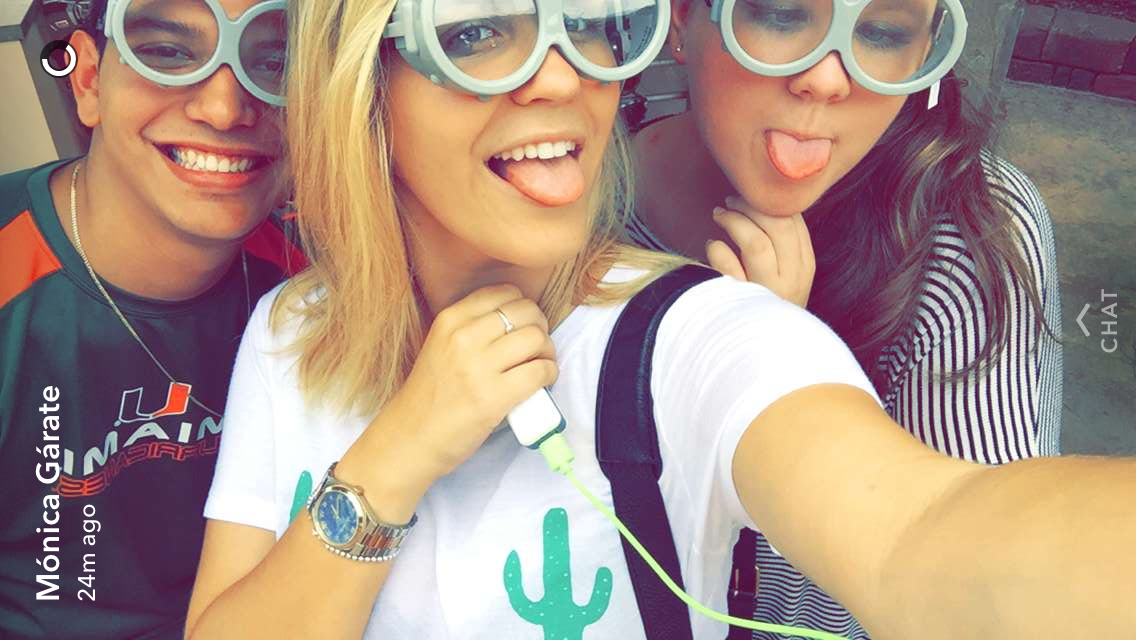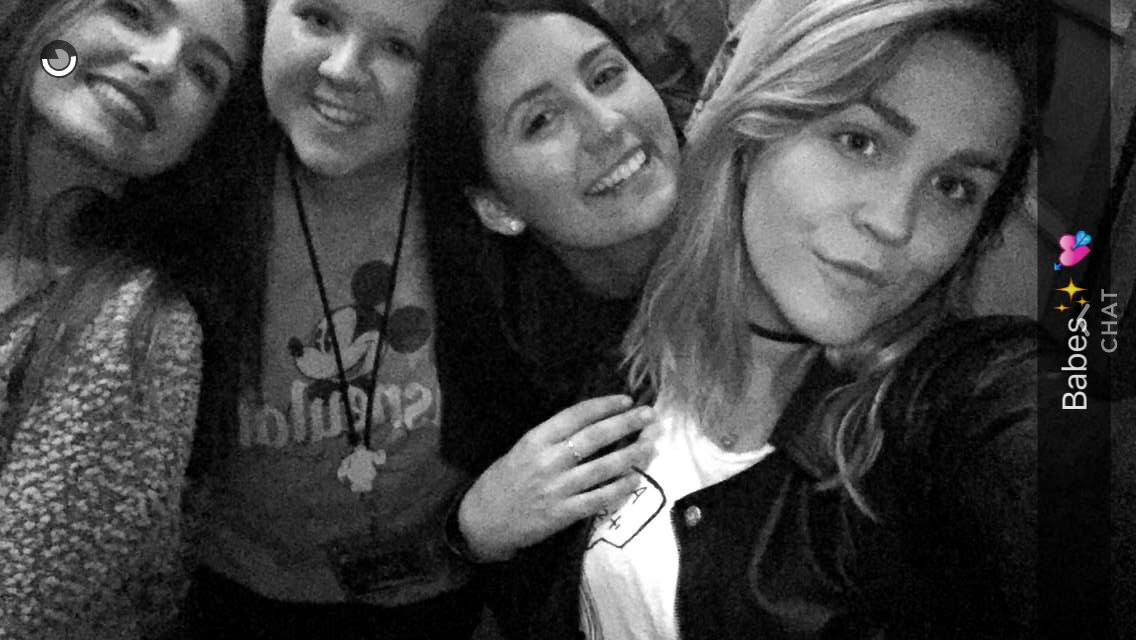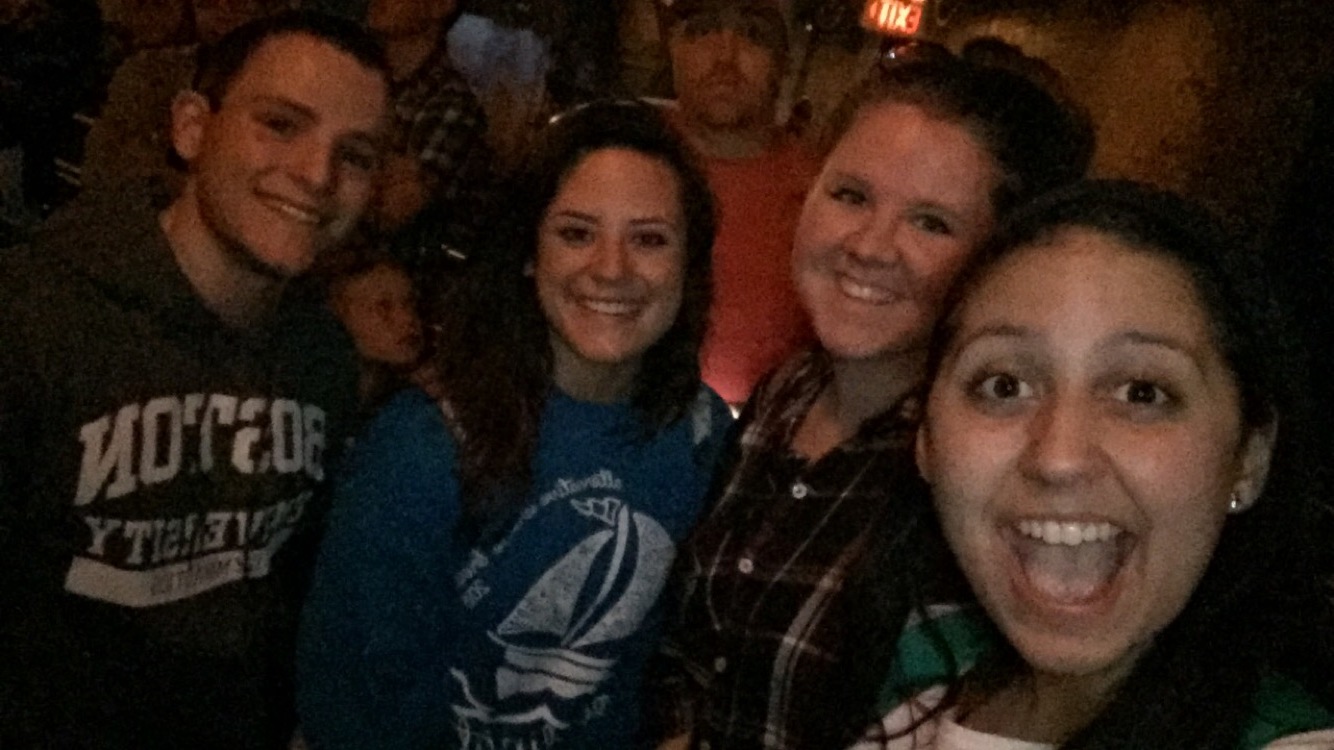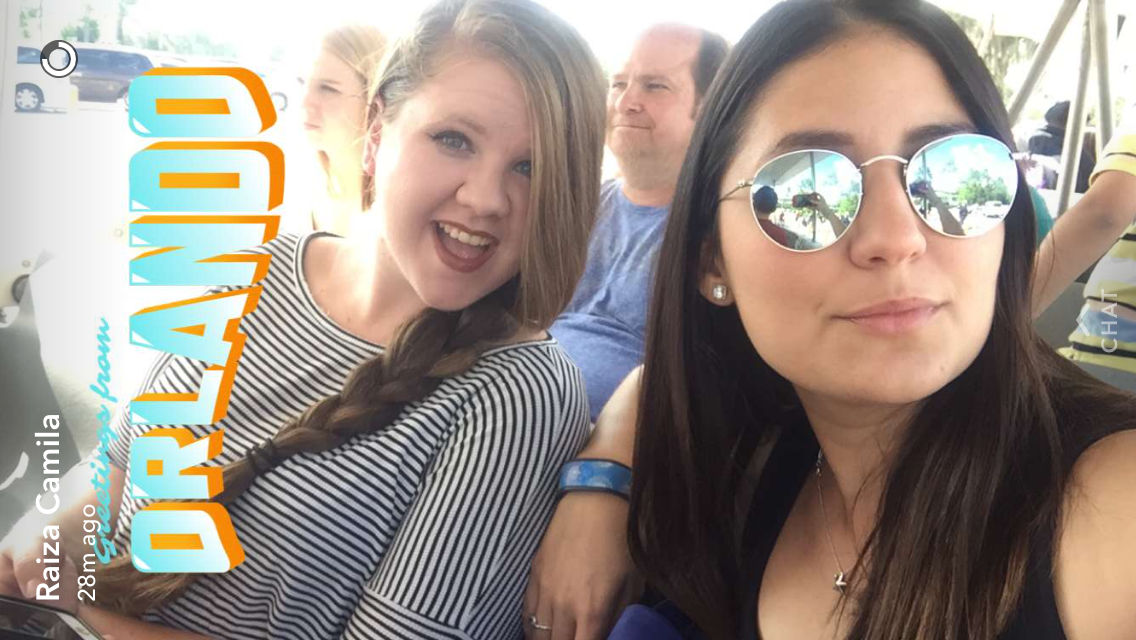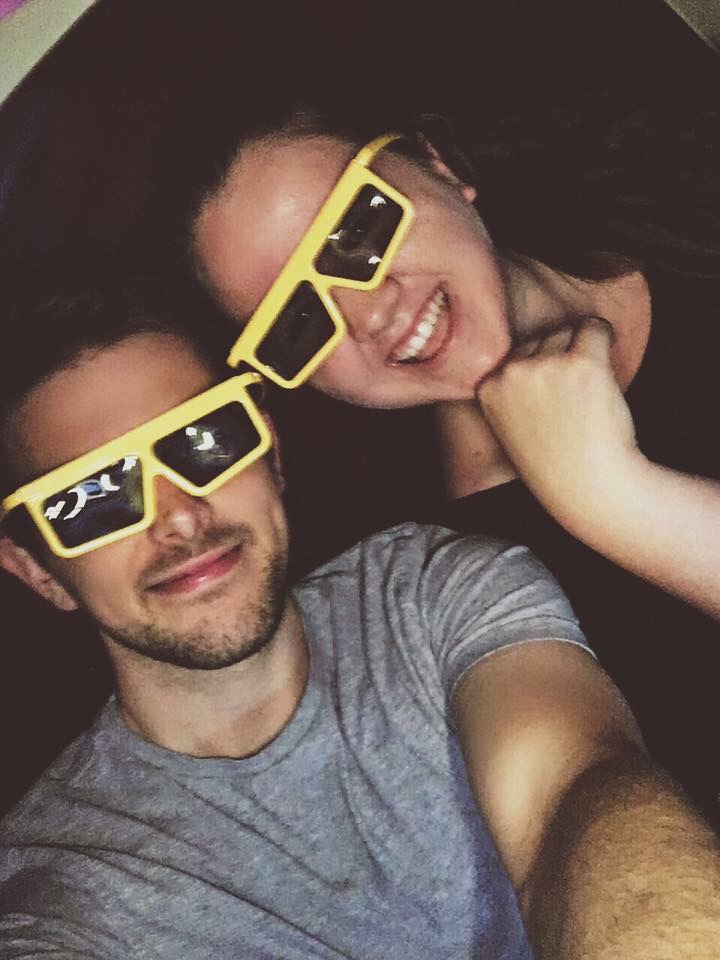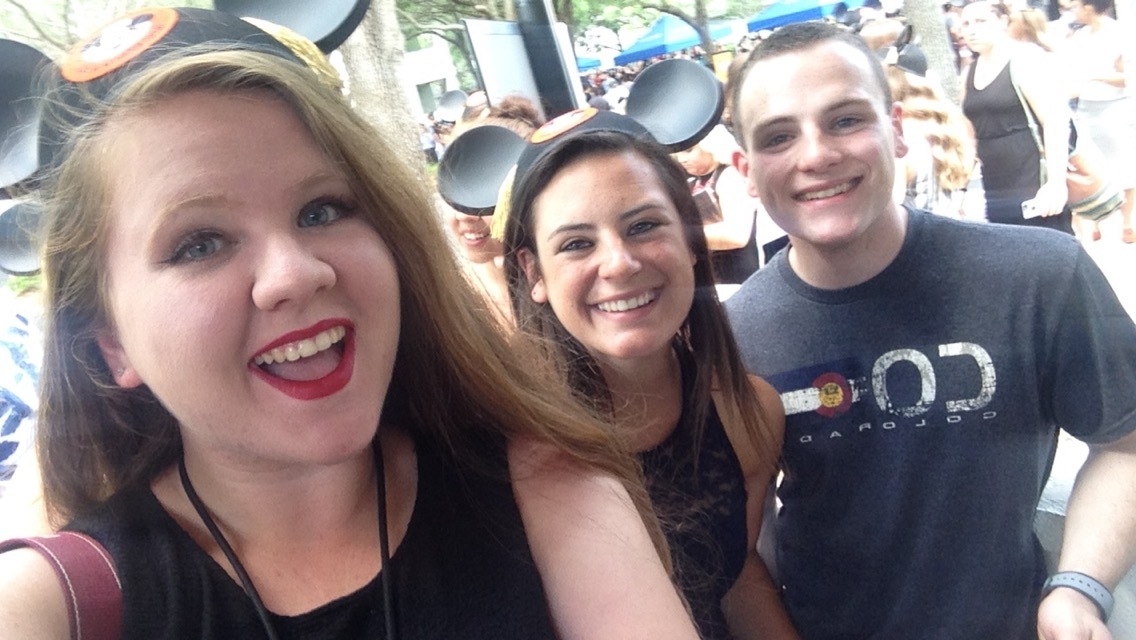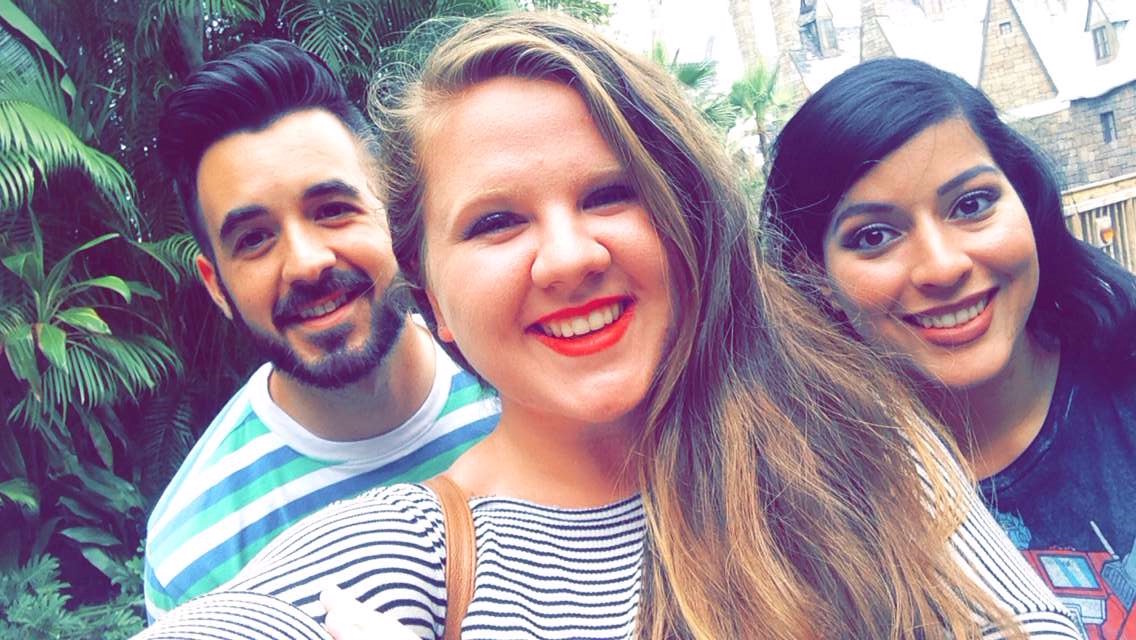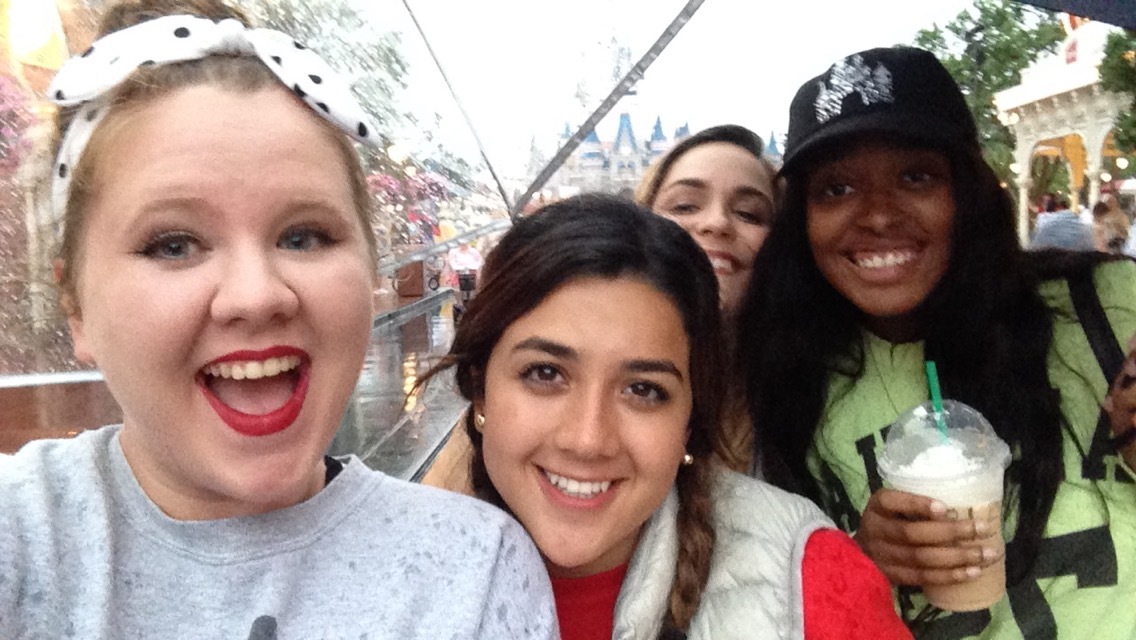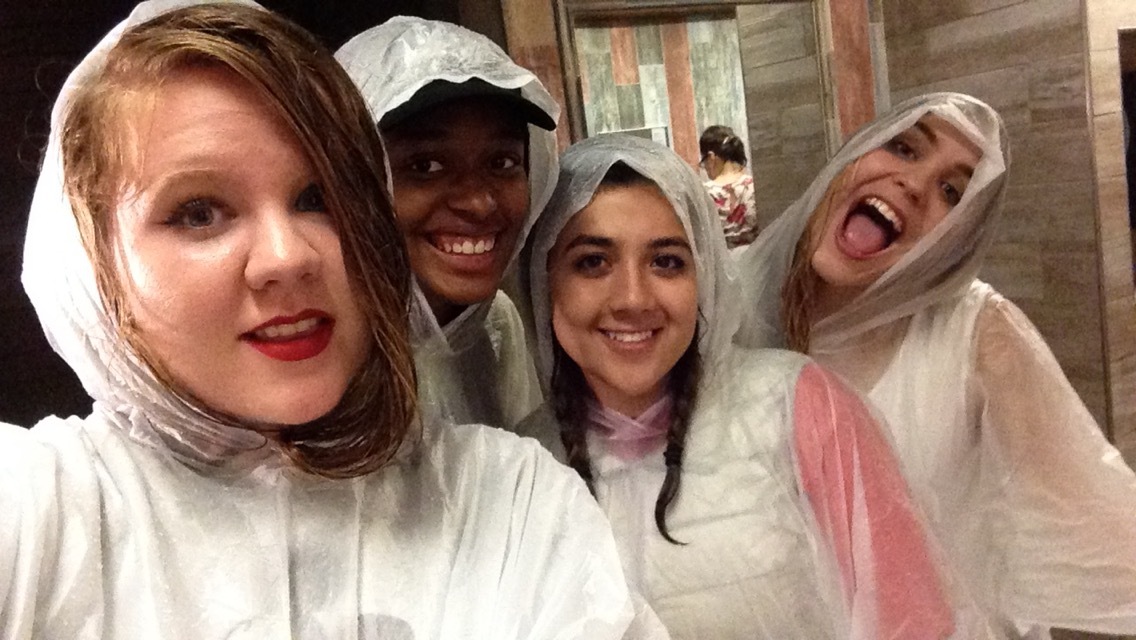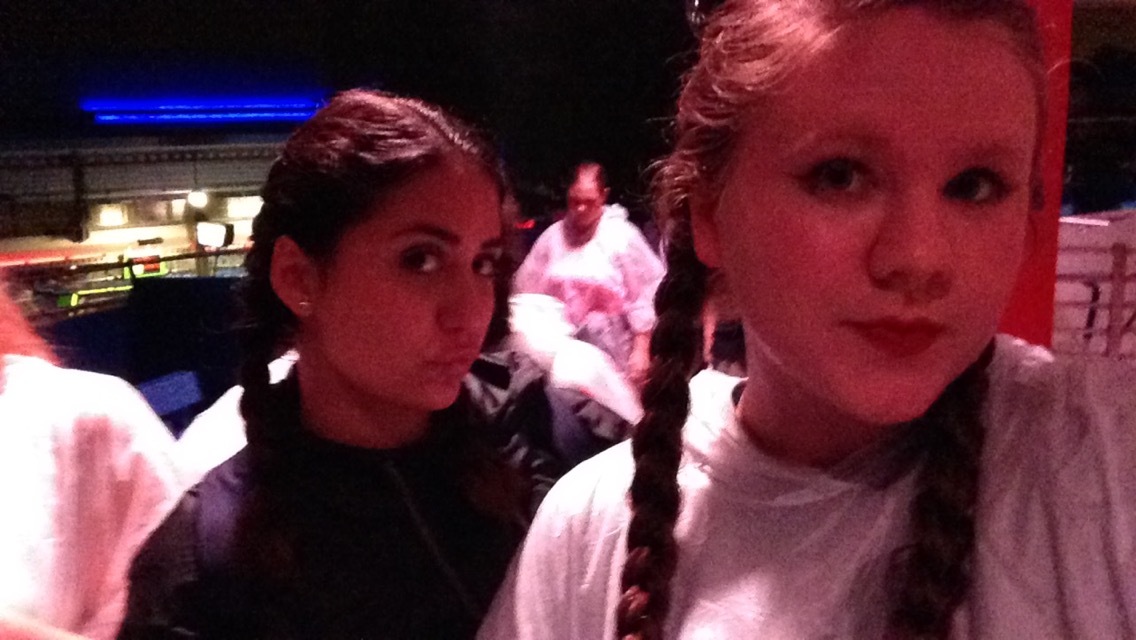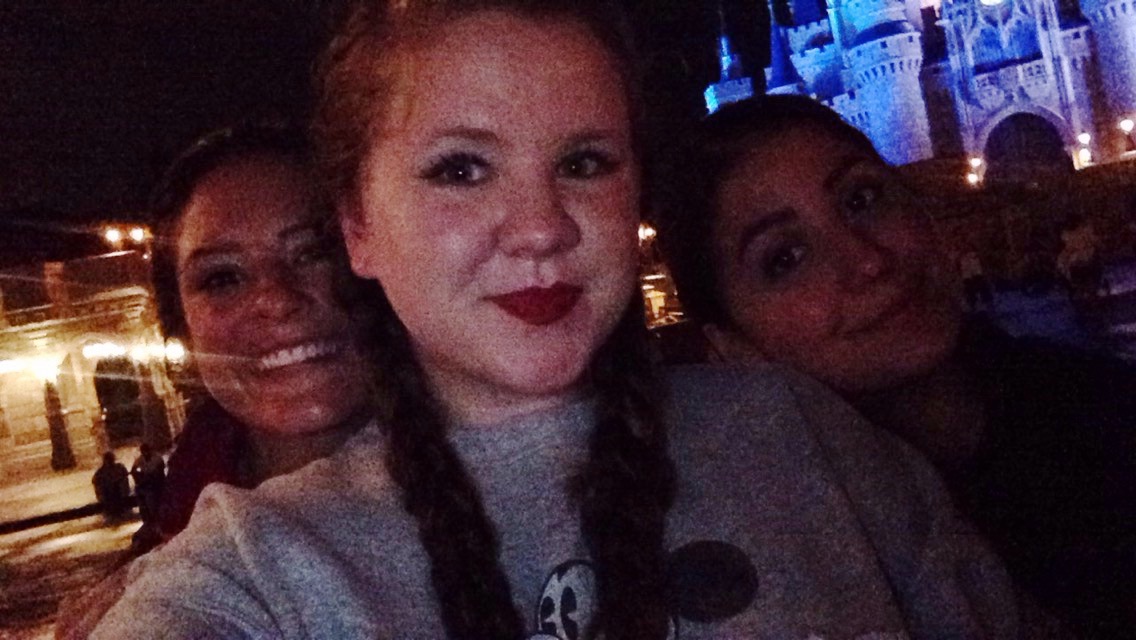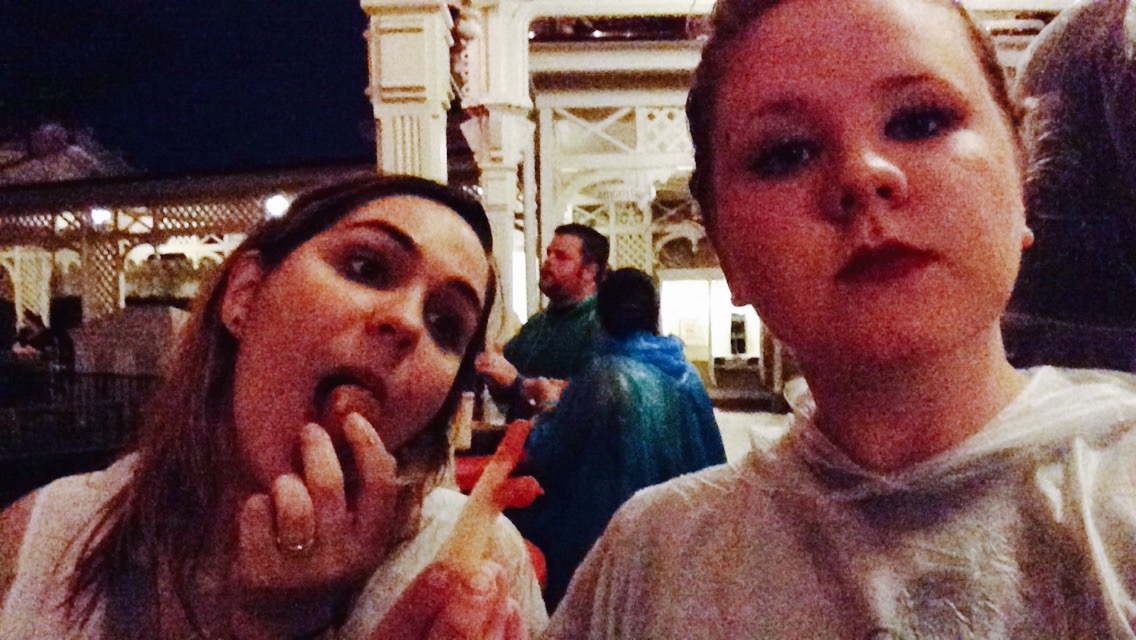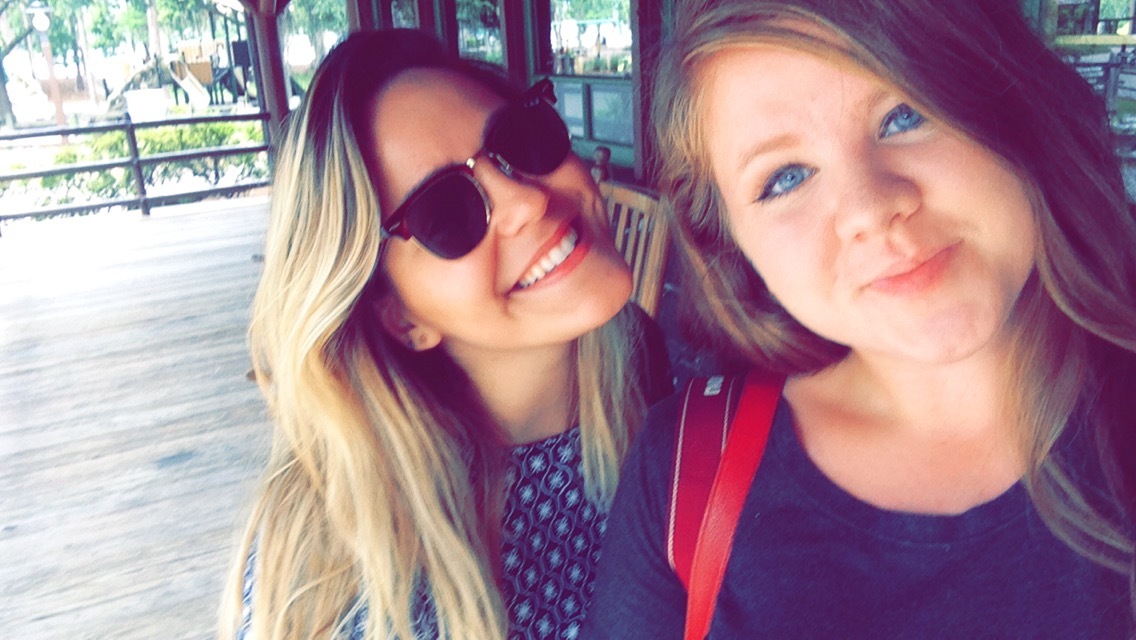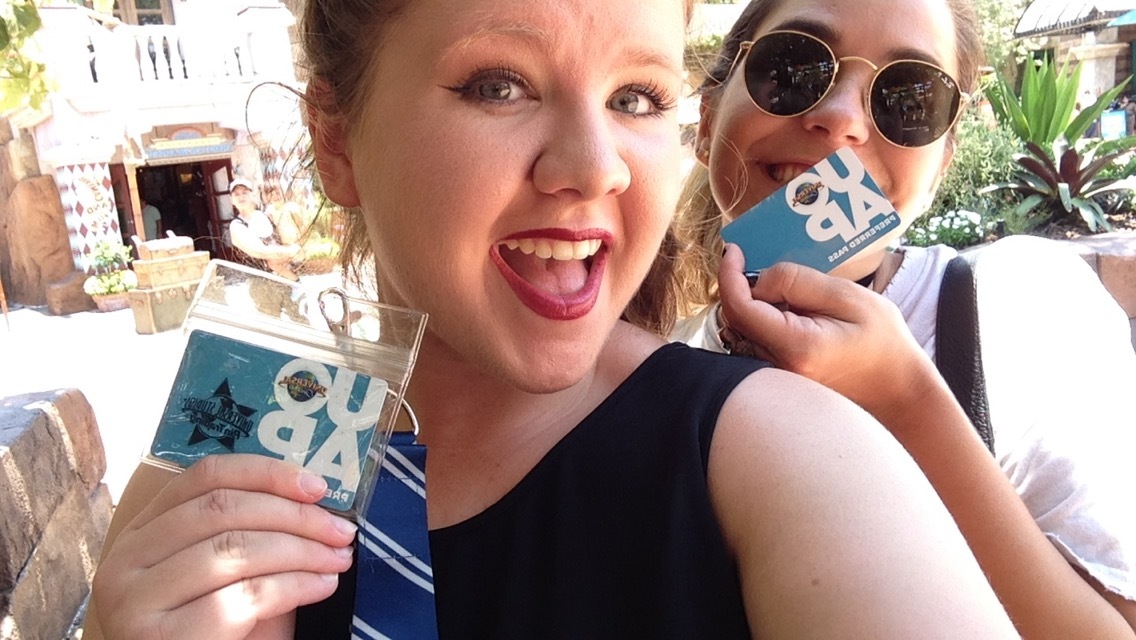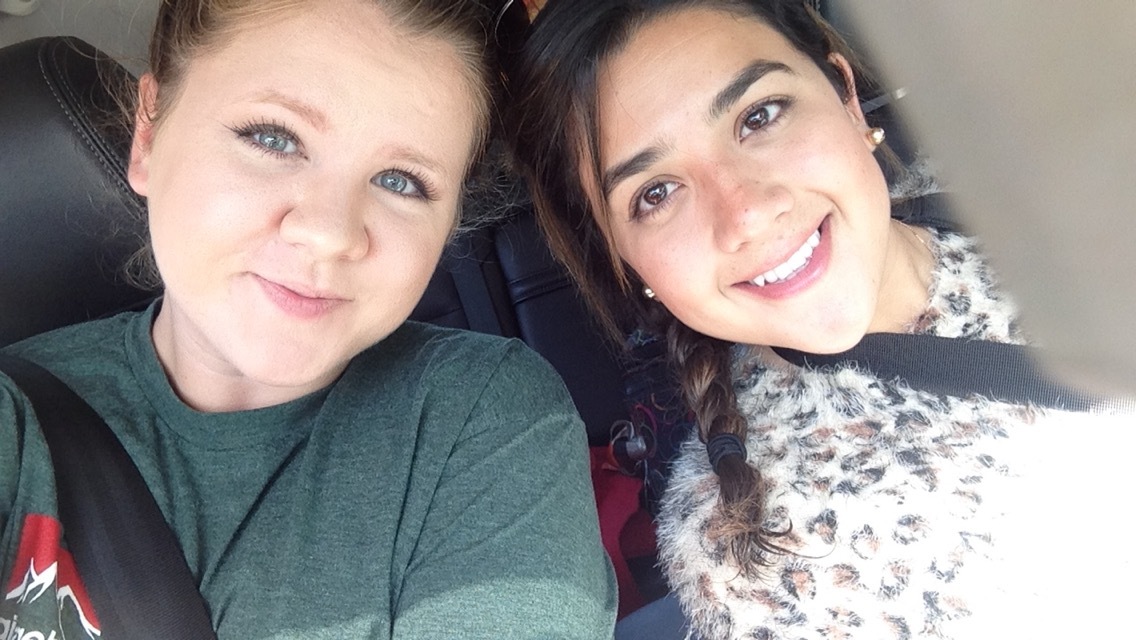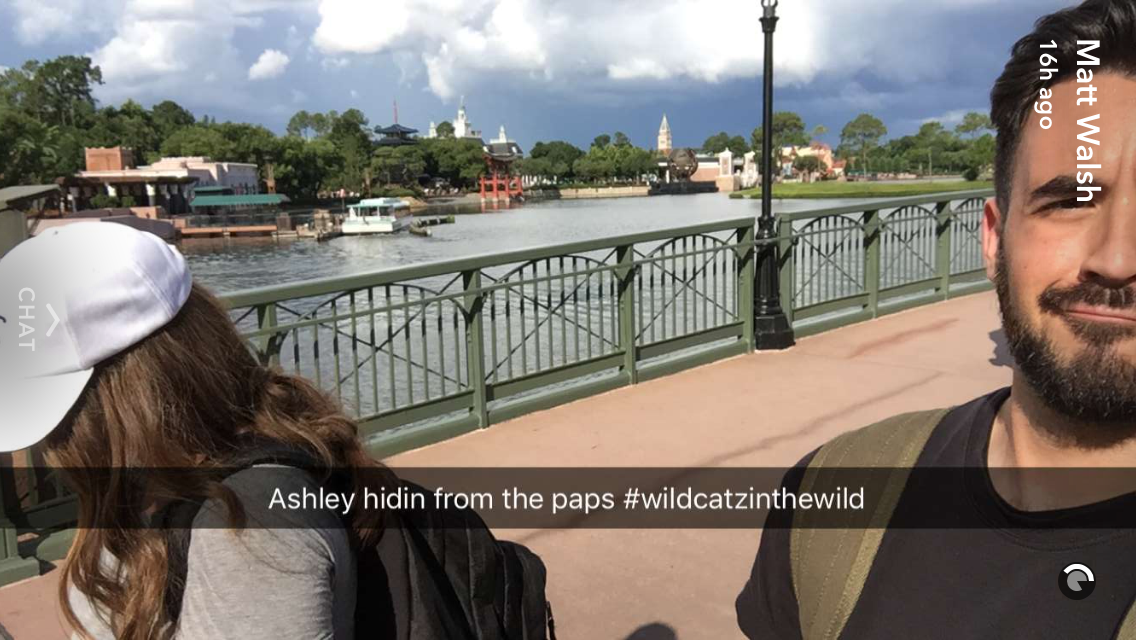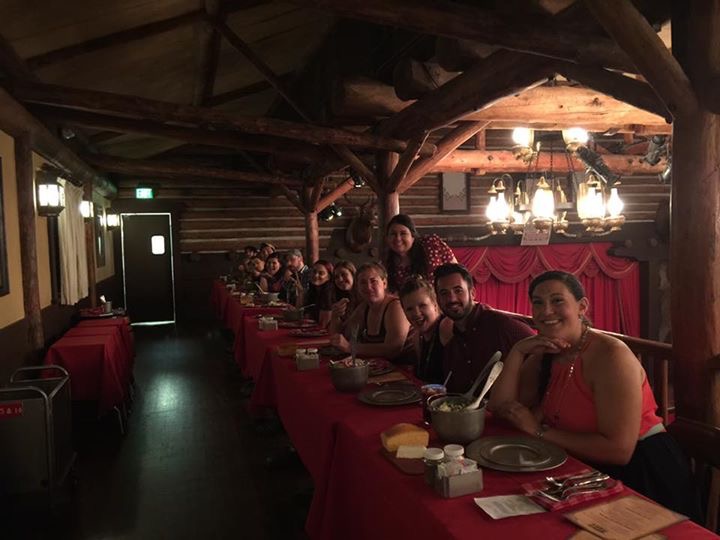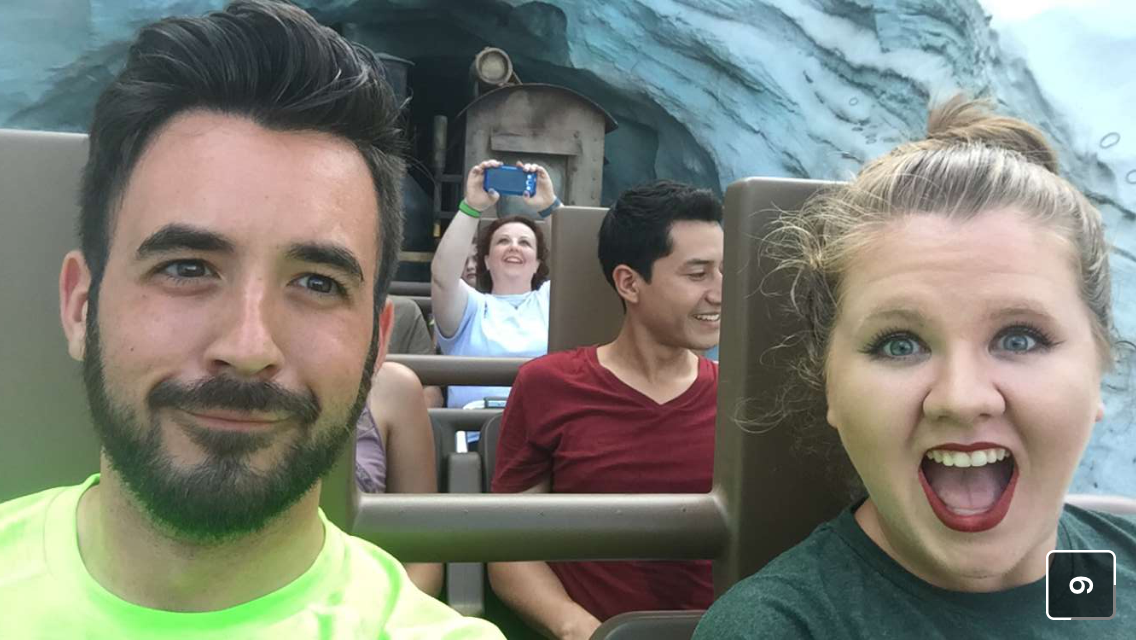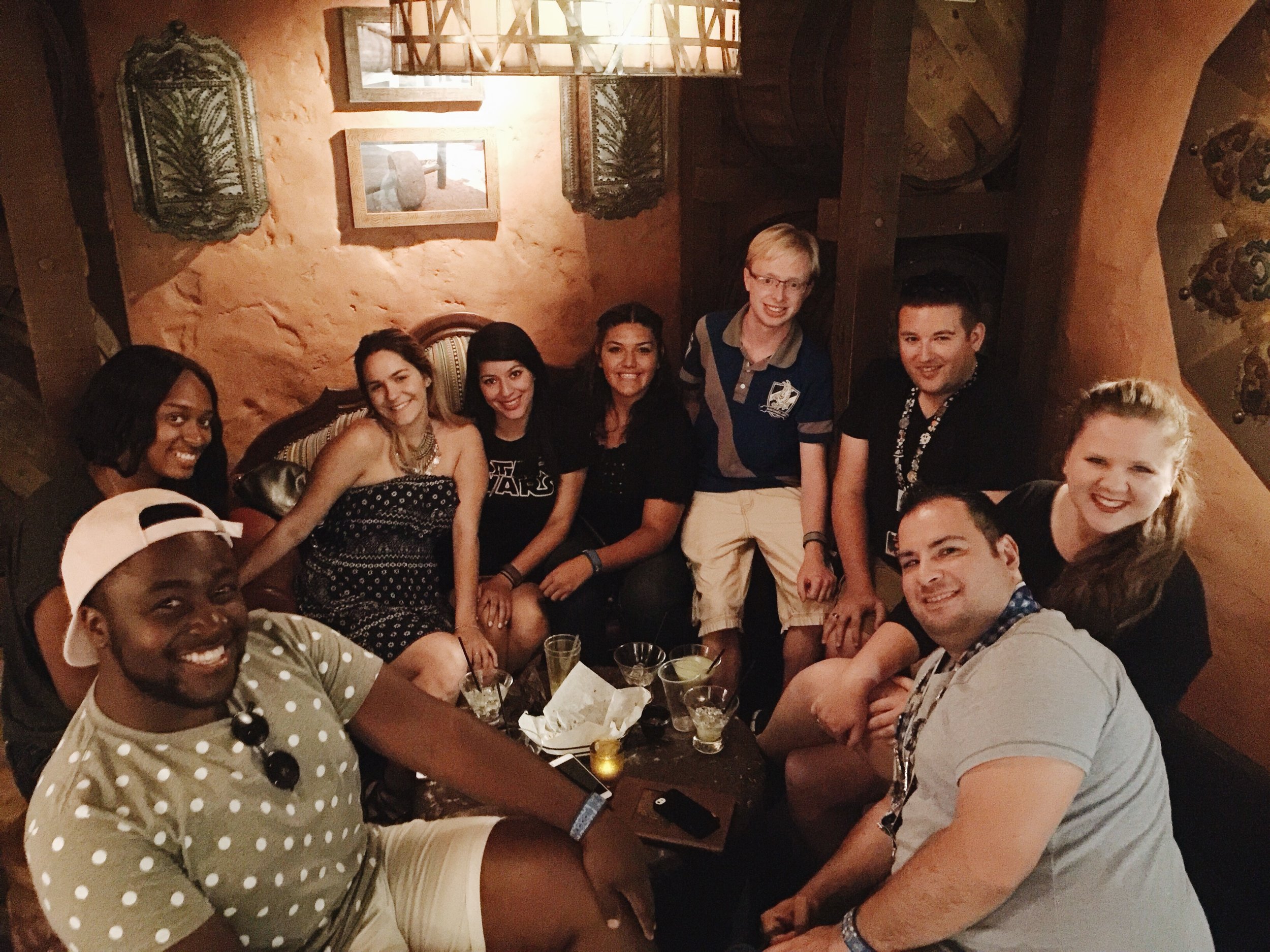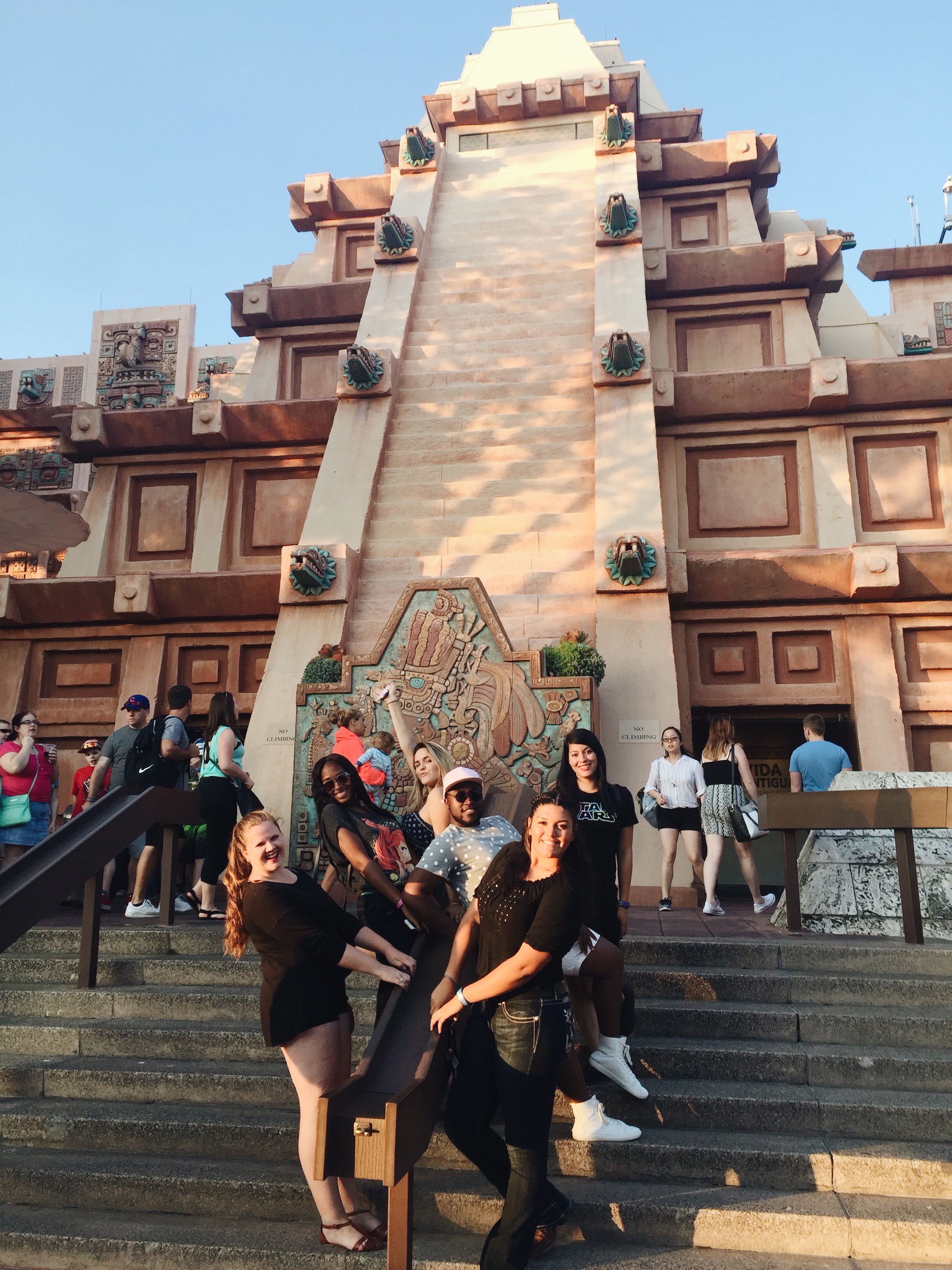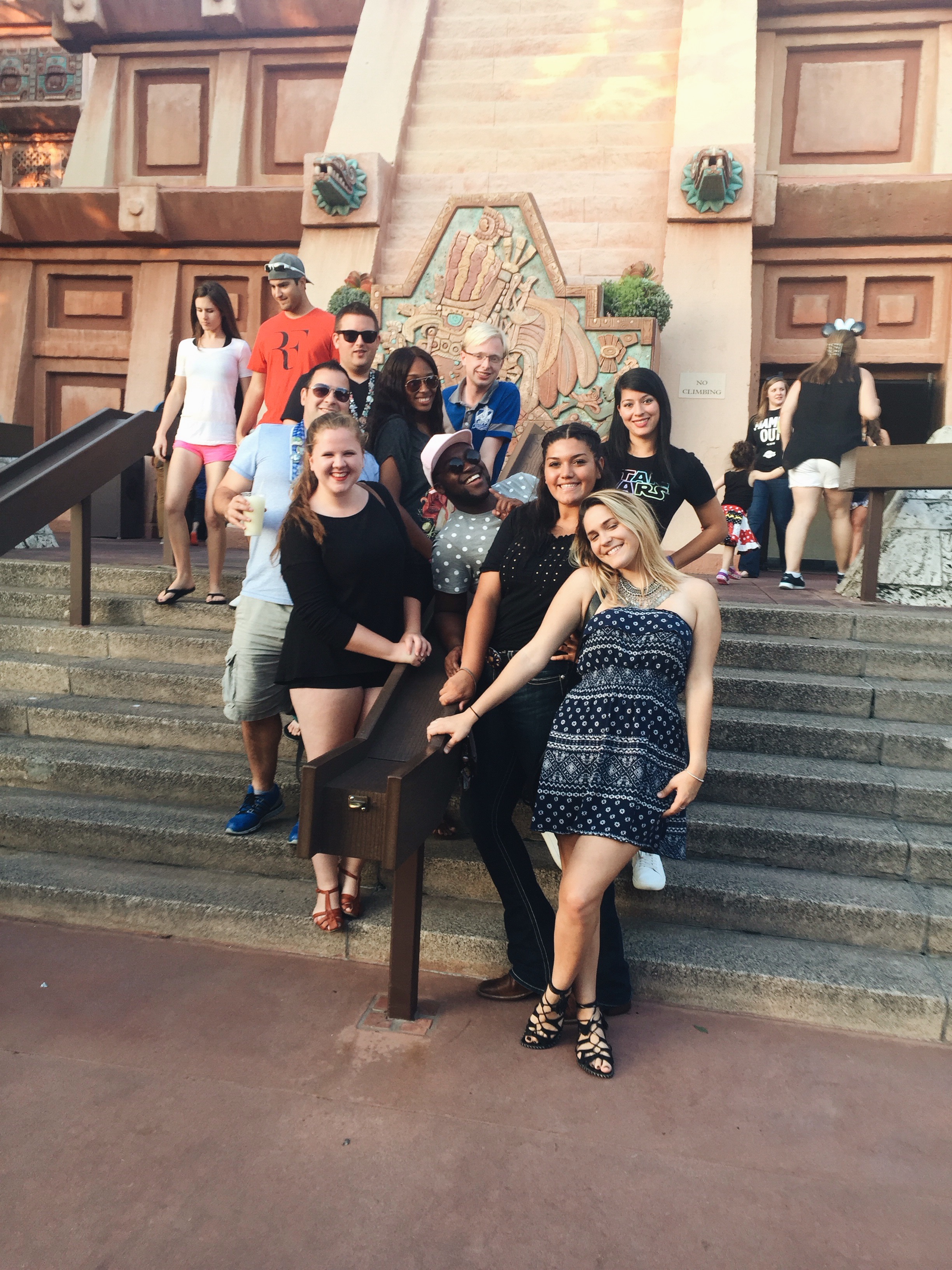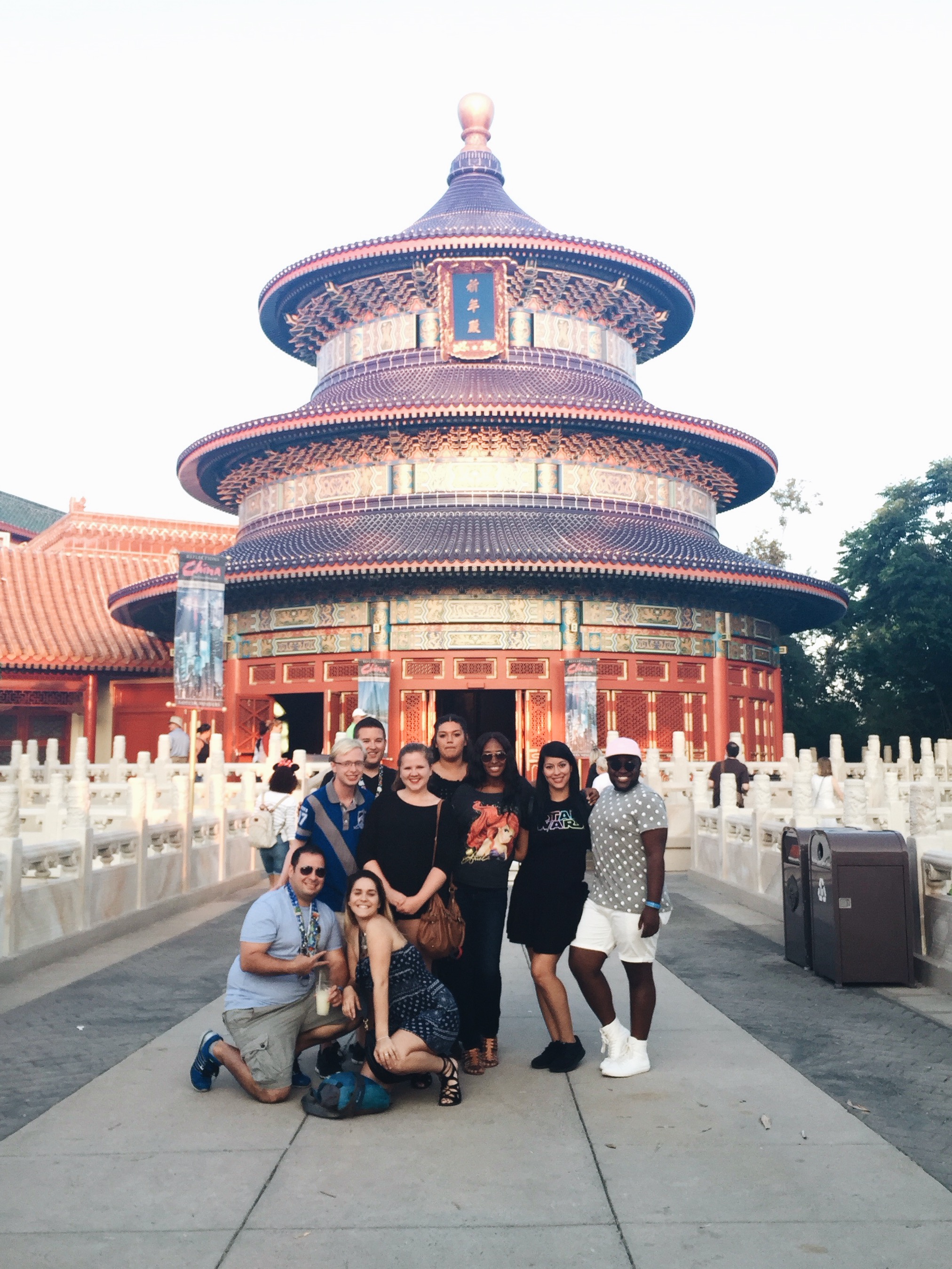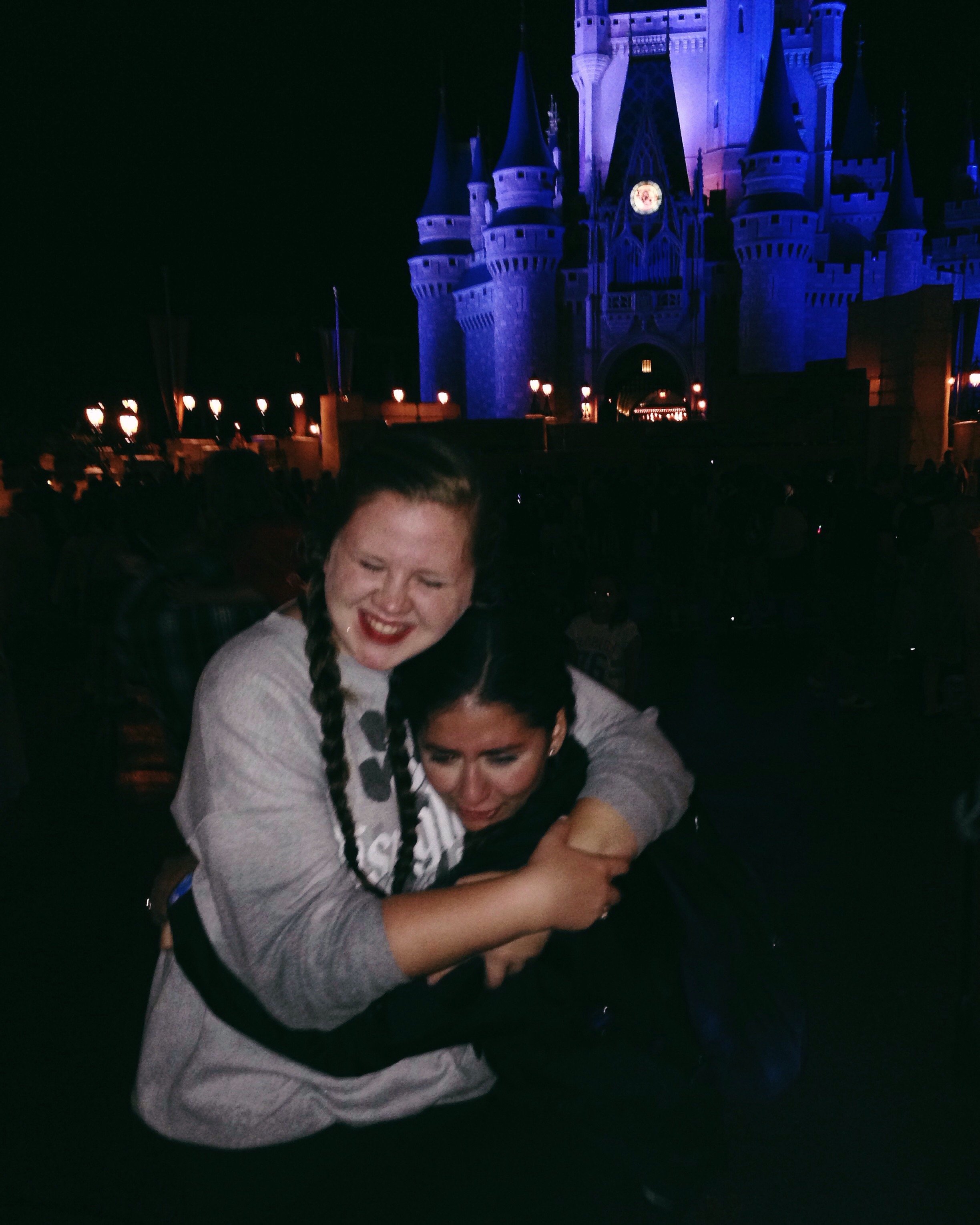 I miss the friends I made through work so much I can't bear it.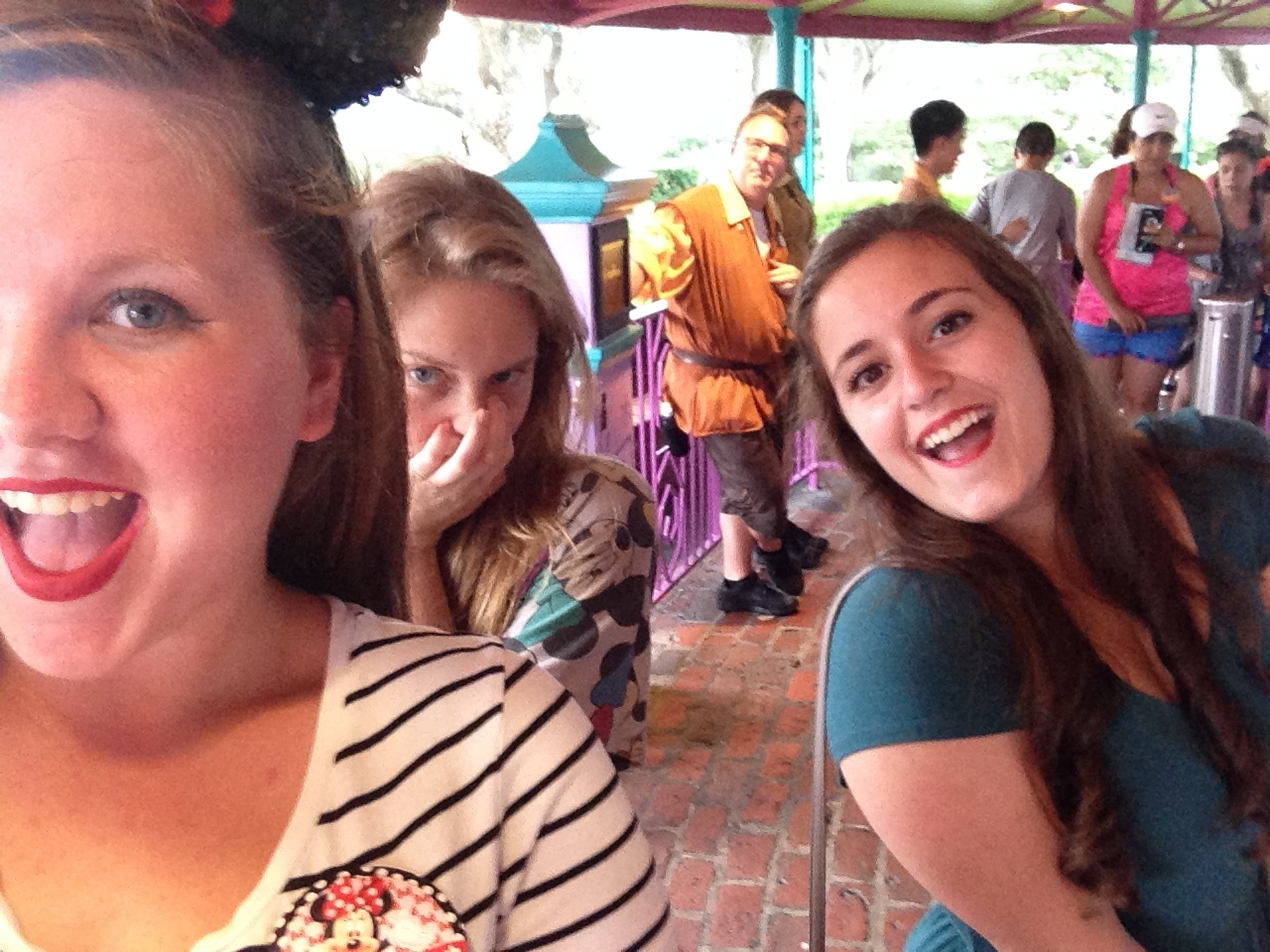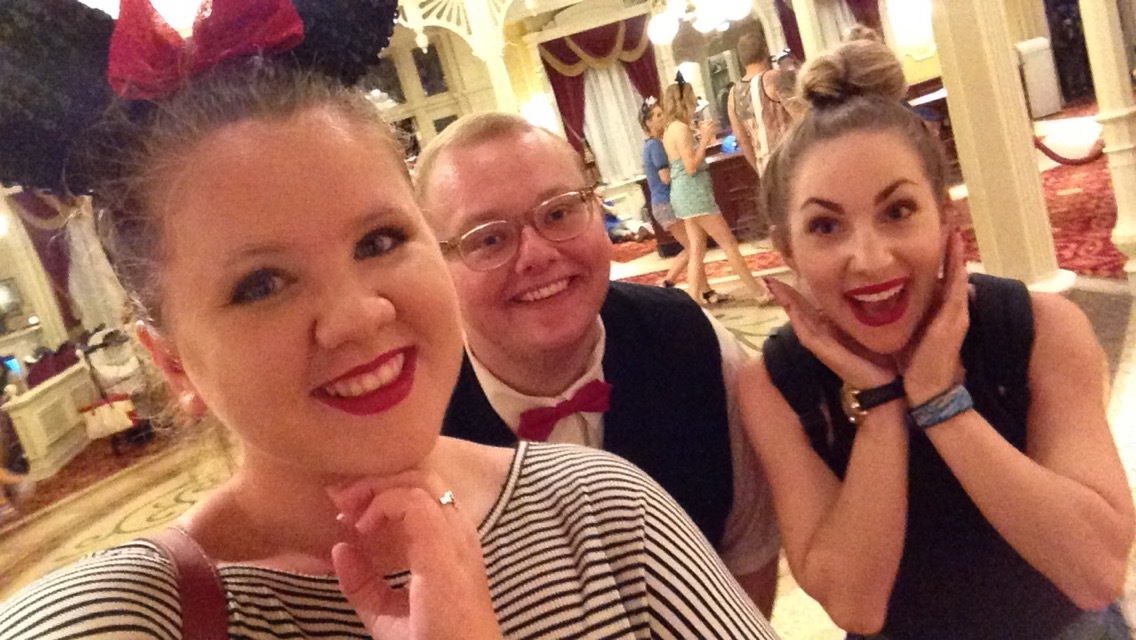 Of course, I have friends outside of work as well (some not pictured) who I love just as fondly.
We began going to the parks in our free time as soon as we could, and it became the norm. There were few days when we weren't at one park or another.
I always loved visiting my friends at their workplaces. Micaela was PhotoPass at Magic Kingdom, Shannon worked merchandise at World of Disney in Disney Springs, Natasha was a Fairy Godmother in Training at the Bibbidi Bobbidi Boutique in Disney Springs, Nicole worked front desk at Disney's Art of Animation resort and at Pizzafari in Animal Kingdom, and Kacy worked merchandise at Big Top Souvenirs in Magic Kingdom (but is now in entertainment).
Festival of Fantasy (Magic Kingdom's daytime parade) is one of my favorites. Whether I was photographing it, working PAC, sitting and watching, or just walking past it on my way to someplace, it always made me so happy. I know every little bit of it; I could sing it for you right now. You'll see plenty of photos of it throughout this post.
We loved visiting characters every so often because it was always fun. When you go on rides all the time, it can lose the excitement, because it's the same exact thing over and over. Character interactions are different every time. Some characters even became very, very good friends.
As I mentioned before, visiting friends at work was so much fun! Kacy's first workplace had so many fun games and activities.
I always loved stopping by to hear the Dapper Dans sing a tune or two!
DCP housing would host fun events every once in a while for participants! One of our welcome events was German themed and the seven dwarves came home early from work that day to greet all of us.
When you live at Disney World, you can't help but #treatyoself with a goodie every once in a while.
The Cinderella fountain is one of my favorite spots in all of Disney World.
We often got "pixie-dusted" while in Magic Kingdom.
We always loved stopping by the Incredibles Dance party for a jam sesh with our fave superheroes.
Flower and Garden Festival ran in Epcot from March to May. The park was decorated overnight with tons of flowers and unique Disney topiaries and there were extra food and drink stands all around. I was heartbroken when it left and took my favorite snacks and decorations.
World Showcase is somewhere I love spending time. The countries are beautiful and were even more stunning with the Flower and Garden festivities going on. There are so many hidden spots to see and, if you're lucky, you might run into a special friend or two among the flowers.
And somewhere along the way....
...the flowers teach you a thing or two.
About chasing what you want. About believing in people.
And if you listen, if you're lucky, these friends might have a lesson or two for you in turn.
Rapunzel taught me to do everything in my power to go after what I want, to not let others get in my way, and to never run out of dreams. Tink taught me that you can always lean on your friends in sticky situations, that you can make something from nothing, and that a little glitter can make anything better.
Some friends teach you that you, too, can fly. You just gotta have some faith and trust.
Others teach you about bravery and independence and female empowerment.
Friends like Ariel show you that curiosity and adventure are important, and that you should never stop learning.
Alice and the Mad Hatter taught me that it's okay to be loud and quirky and colorful, and that even in the most unlikely of unfortunate situations, there are people there to get you through it.
These friends showed me day in and day out the importance of holding up your friends. Even when things change and good times come to an end, you'll never lose the ones who matter to you.
Belle taught me the nobility in being patient and seeing the good in others.
A few fairies I know taught me about protecting the ones I love.
These three taught me to dance more. Snow filled my days with sweetness and generosity, while Aurora never ceased to be gentle and fair. Cinderella showed me that it is possible to go through the worst of circumstances and remain a truly good person. She taught me how to be courageous in my kindness and resilient in the pursuit of my dreams.
Some friends teach you that the good always overcomes the bad, and that farewell is never the end.
Others teach you how freeing it is to be yourself, and to not internalize your feelings. How you feel matters.
Tiana taught me a lot of important things. Namely, that dreams aren't good for much of anything unless you put hard work into making them happen. She also taught me that a little sass spices everything up, and that adding some more flavor to the gumbo pot does everyone some good.
Some teach you that ugly is just a word unless you give it meaning, and that it is never too late to be better.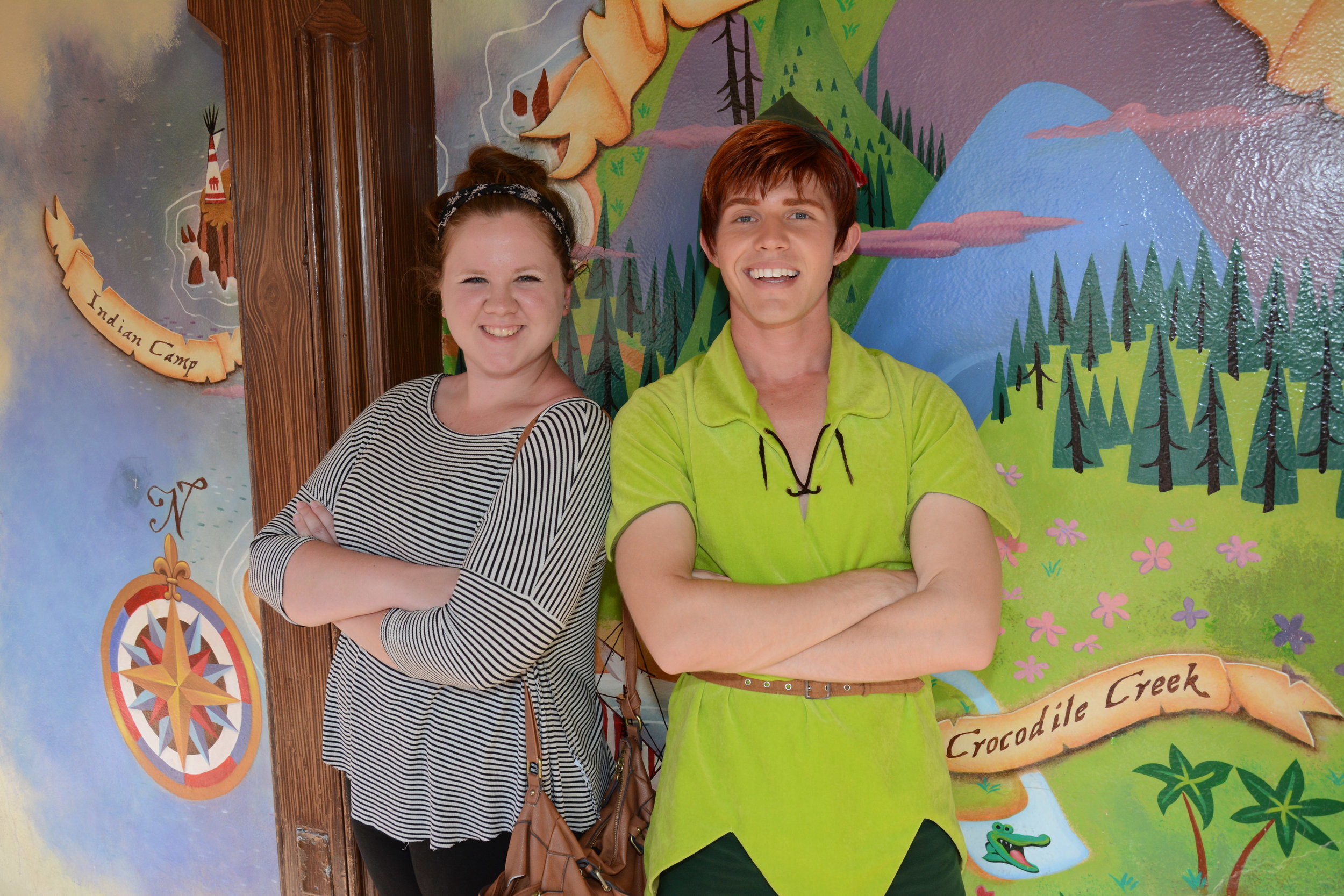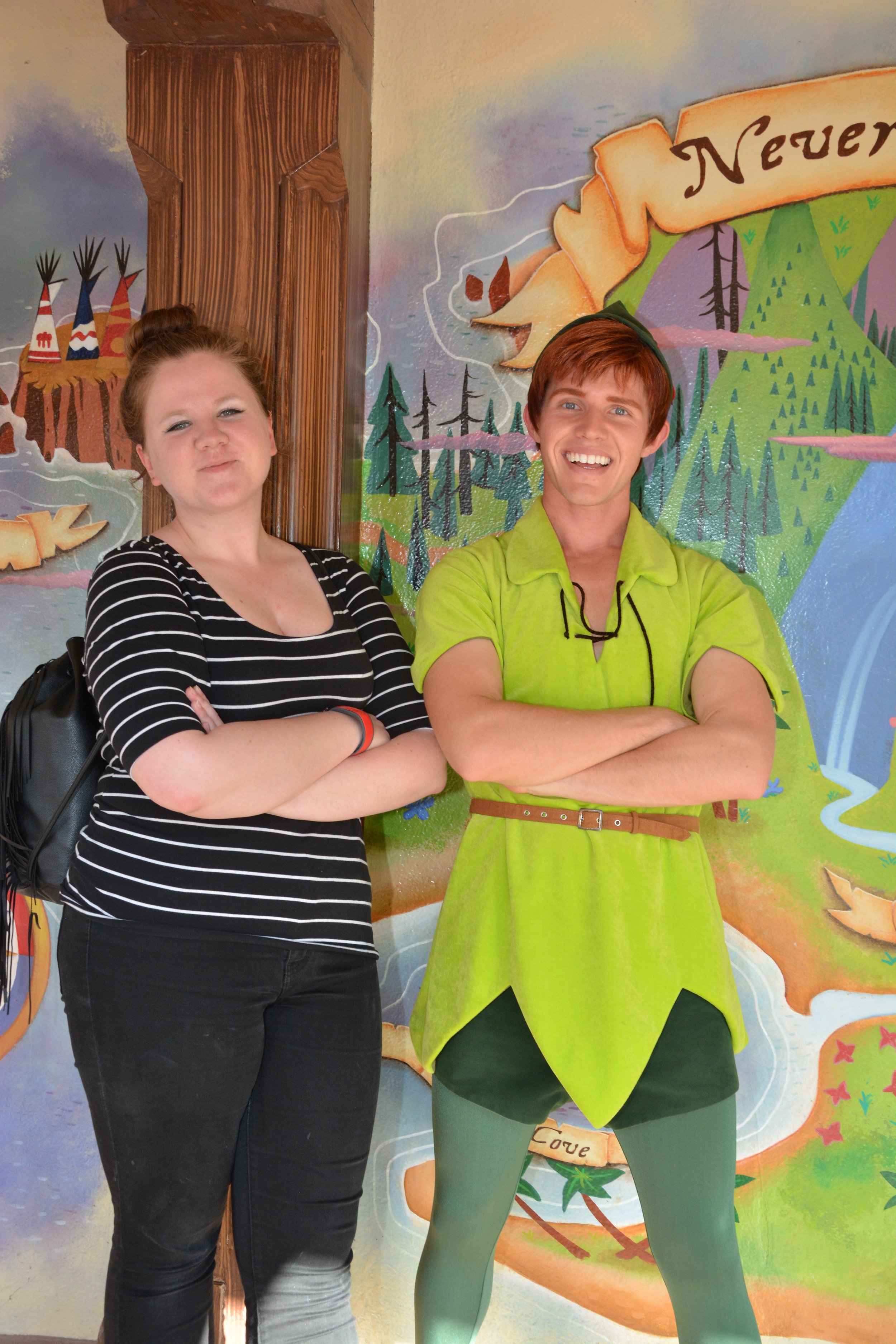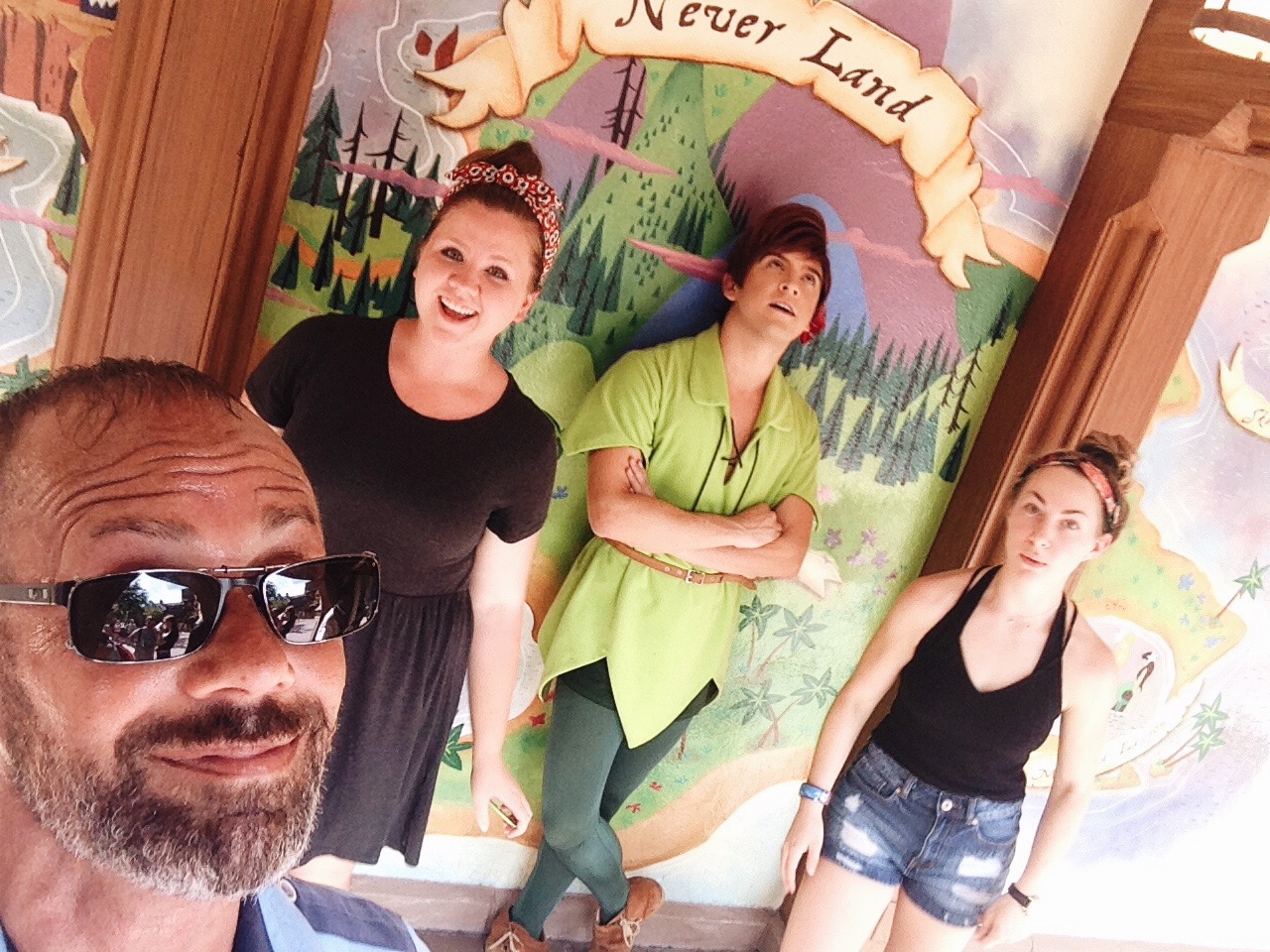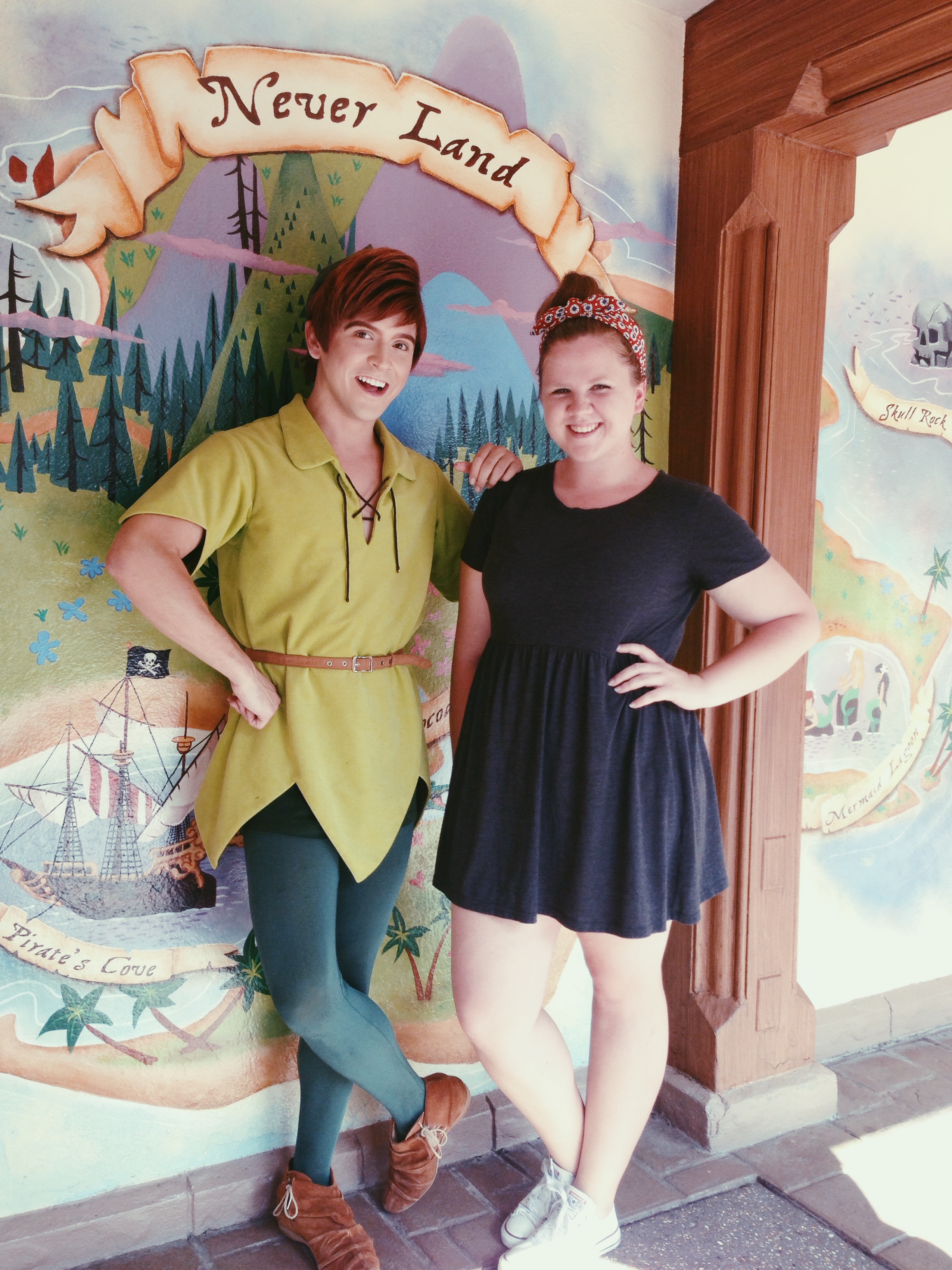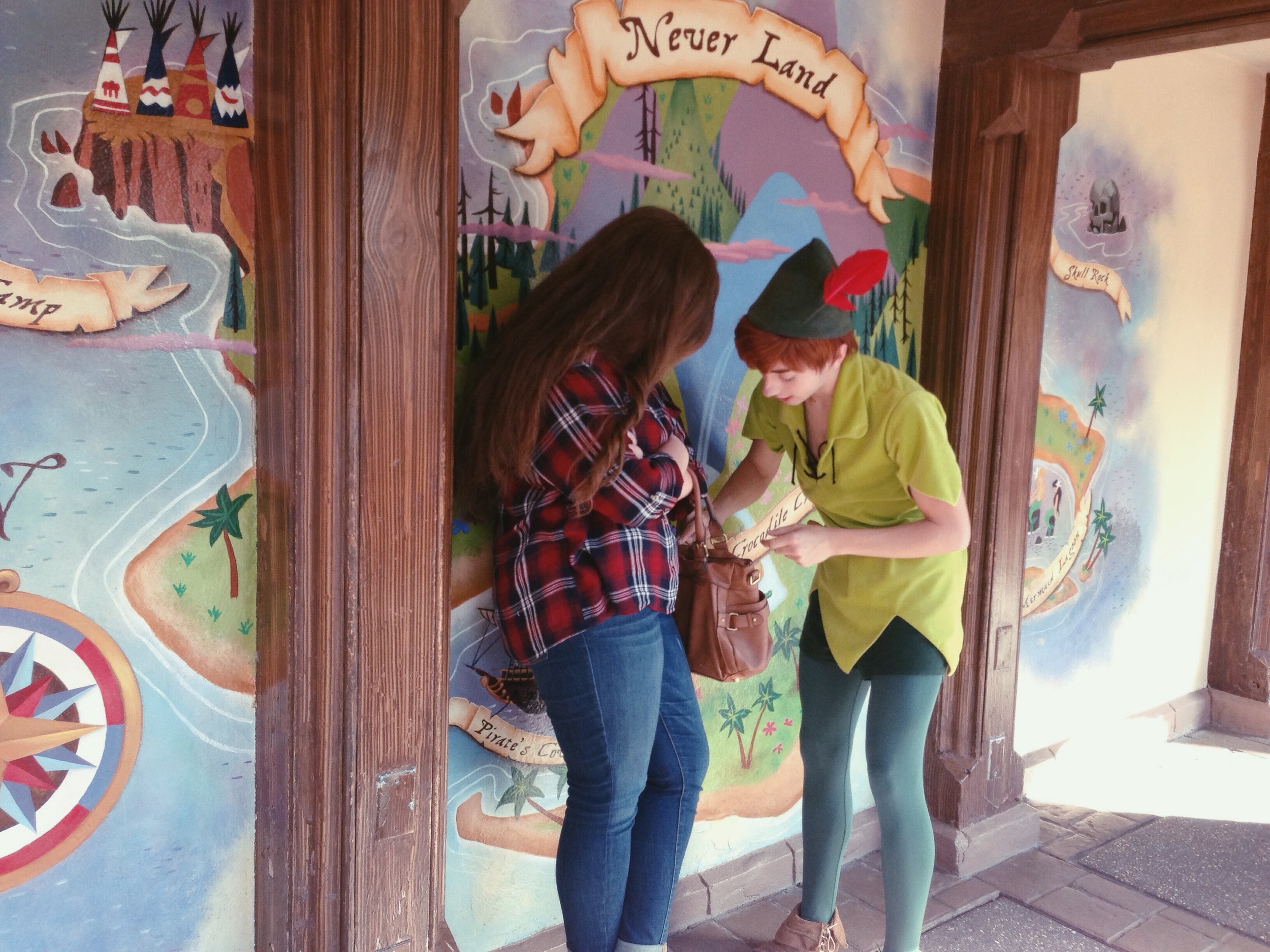 If you're lucky enough to stick around, some friends may teach you a few extra lessons. Here I learned that I'm never lost so long as I have a friend, and how important it is to hold onto your youth.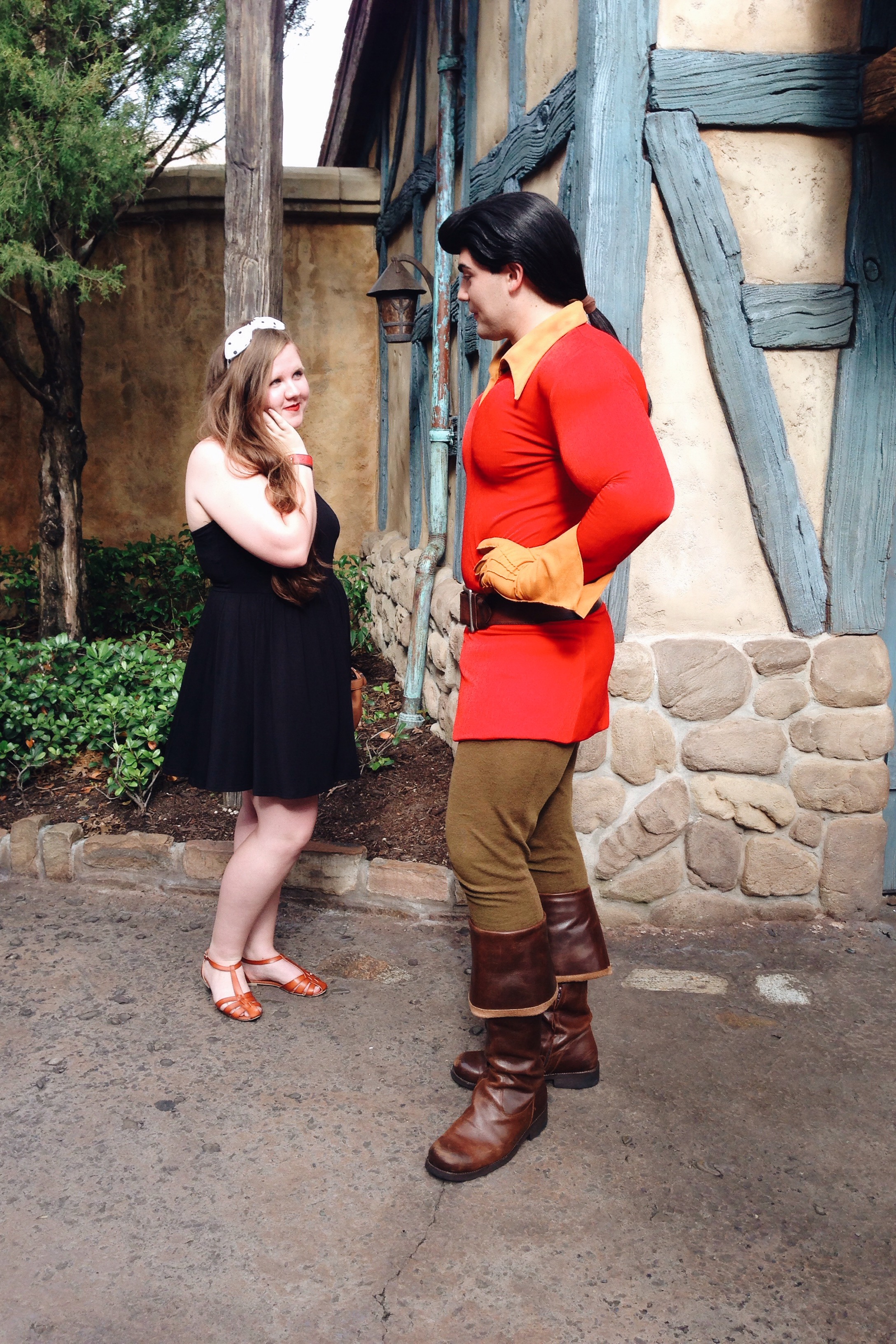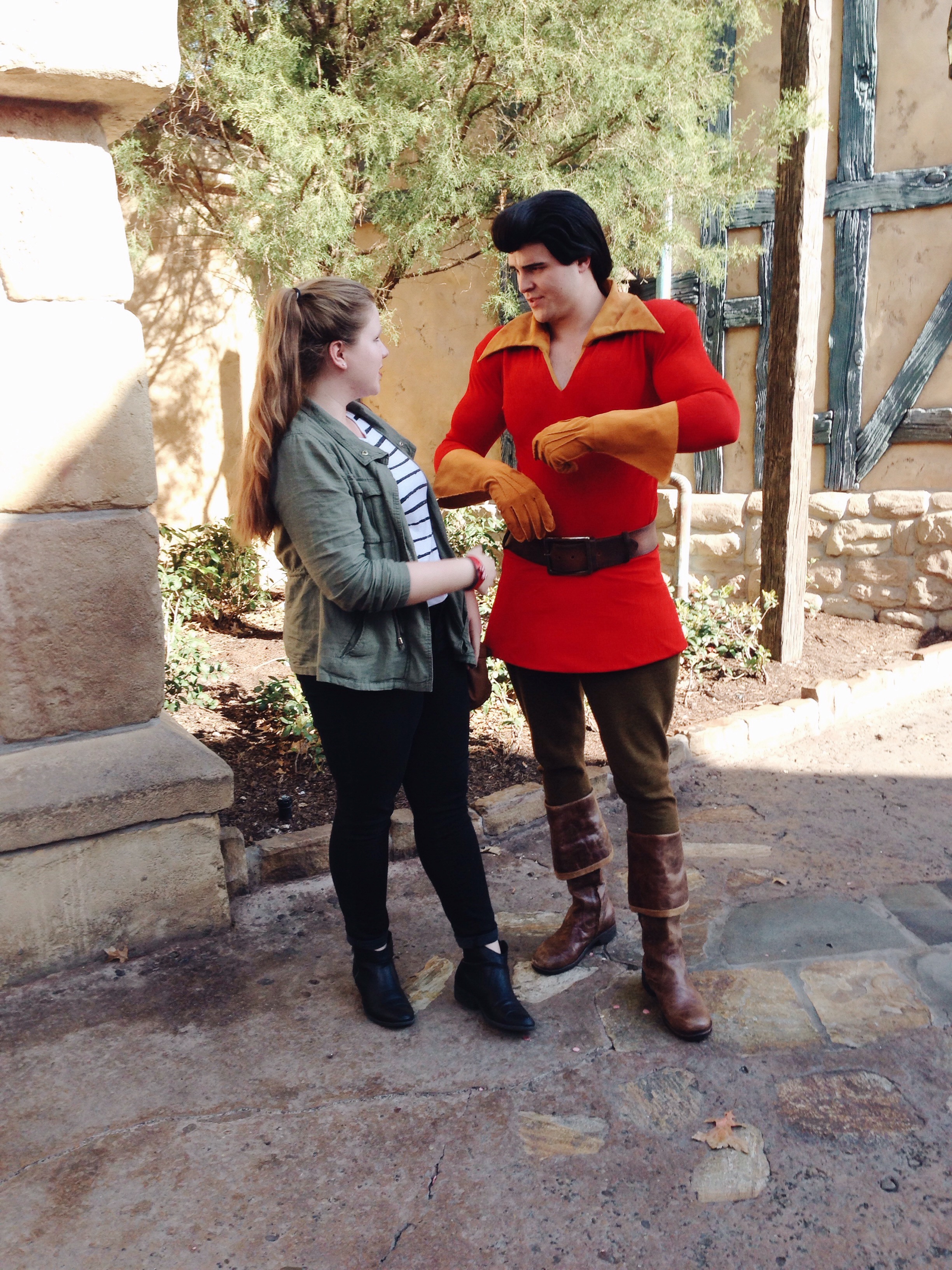 And some friends, well.. Some friends don't teach you much of anything, they're just good to keep around for entertainment.
I frequently brought my camera along with me and absolutely loved to photograph people and places around the parks.
Dapper Day is an event hosted by a non-Disney group twice a year at Disney World as well as Disneyland. This was one of the things I was looking forward to most on my program. It was so much more amazing than I could have imagined. Tons of people dress up in 40's/50's style and go to the designated park for the day. I got to go when it took place at Magic Kingdom (my favorite park) and the magic was palpable that day. Walking down Main Street surrounded by people in gorgeous vintage hair/makeup/clothing, old cars and omnibuses rolling by, was overwhelmingly spectacular. I can't wait until I get to attend one again!
We had to stop and say hello to the infamous #purplewall in Tomorrowland one day.
My program was originally supposed to end in May, but I put in an application to extend through the summer and was accepted! We attended our college program graduation in early May, but lucky us, we still had two whole months left.
While I was so excited about staying (and Kacy and Kirstyn staying with me), I was heartbroken to be moving out of our original apartment. These girls made this experience what it was for me in so many ways.
That same week, we got to celebrate Kacy's 21ST BIRTHDAY!! 🎉🎂
The correct way to start your birthday off is with lots of princess hugs. Duh.
Then, you get extra layers of pixie dust.
And no big day is complete without visiting your favorite irresistably chauvinistic villain.
The rest of the day was spent adventuring more of our favorite spots, and wining and dining at Ohana (a restaurant at Disney's Polynesian Resort)!
Those roommates/friends who did not extend had to leave in mid-late May. Hanging out with them on heir last few days was so bittersweet. I am so blessed by their friendship and seeing our time together come to an end was the worst. I got to spend a lot of time with Micaela before she left and went with her to say goodbye to a few special people on her last days as a cast member.
I saw friendships form...
...old friends meet again...
...and new friends meet for the first time.
We ran into friends in unexpected places.
We explored places we'd never been.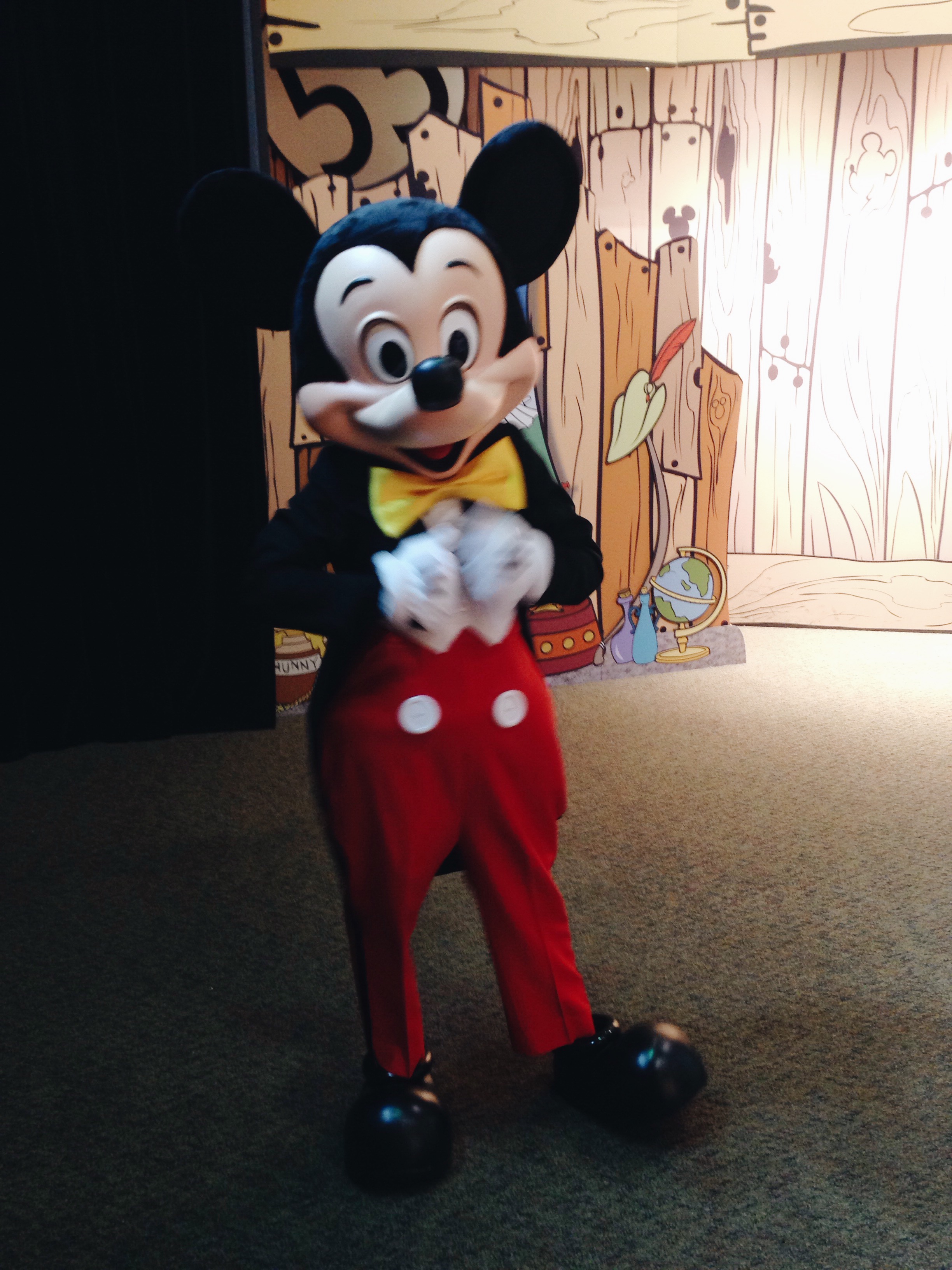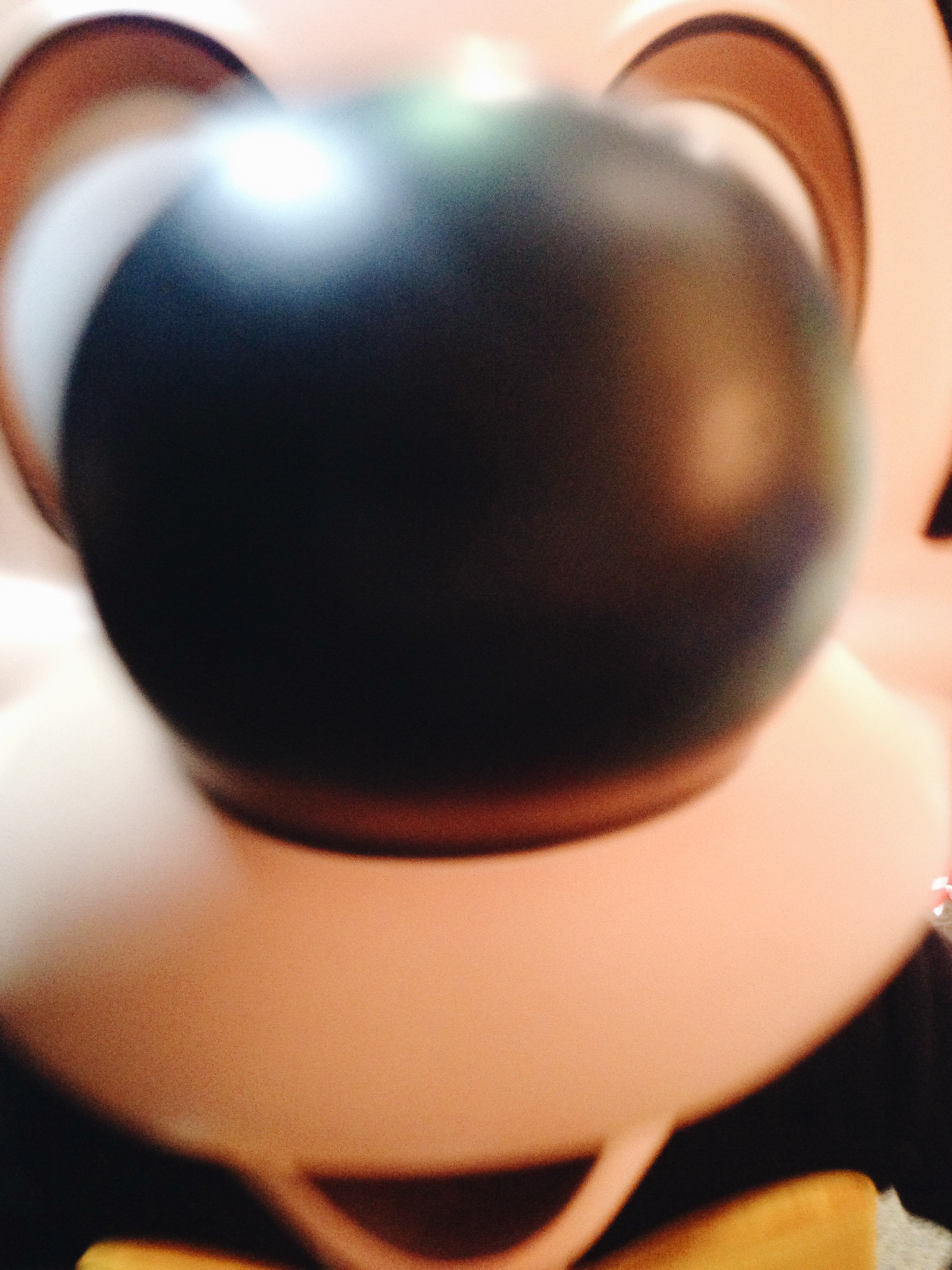 Before we knew it, unexpected places became home.
Sometime around mid-May, my boss-man Mickey became one of my very best friends (Kacy finally convinced me of how great he was)...
...despite Donald's protestations.
I mean, look at this cute lil goon. How could I not love him?
(Don't tell either of them, but Goofy is still my #1)
Minnie snuck her way into my heart, too, and soon enough we were best gal pals (she might have even replaced Kacy).
Who could've known I would've grown to love a pair of mice so much.
This place taught me so much, a little bit of which I've shared with you. It has given me everything. But if I were to take just one thing away from this whole experience, it would be:
With friends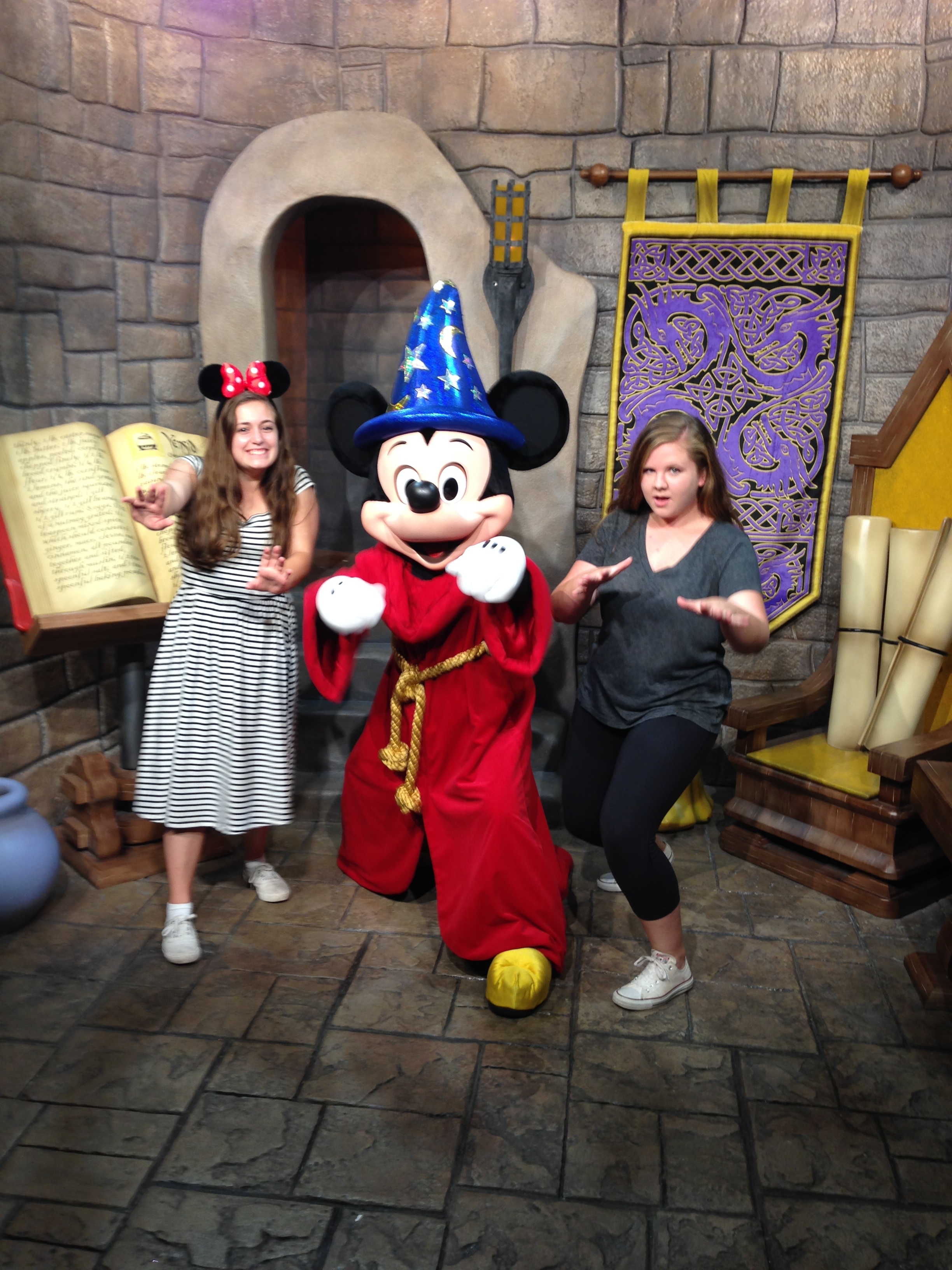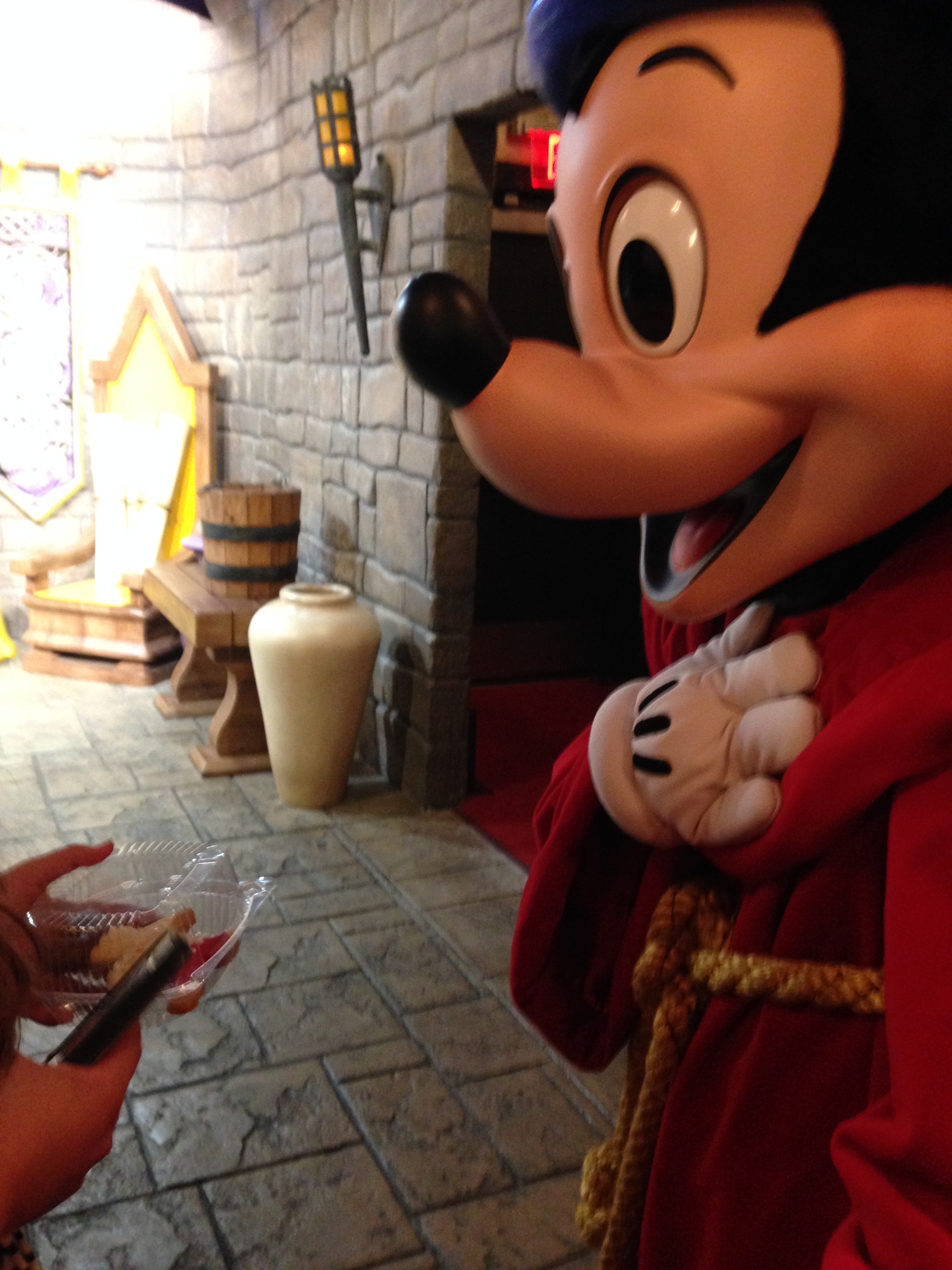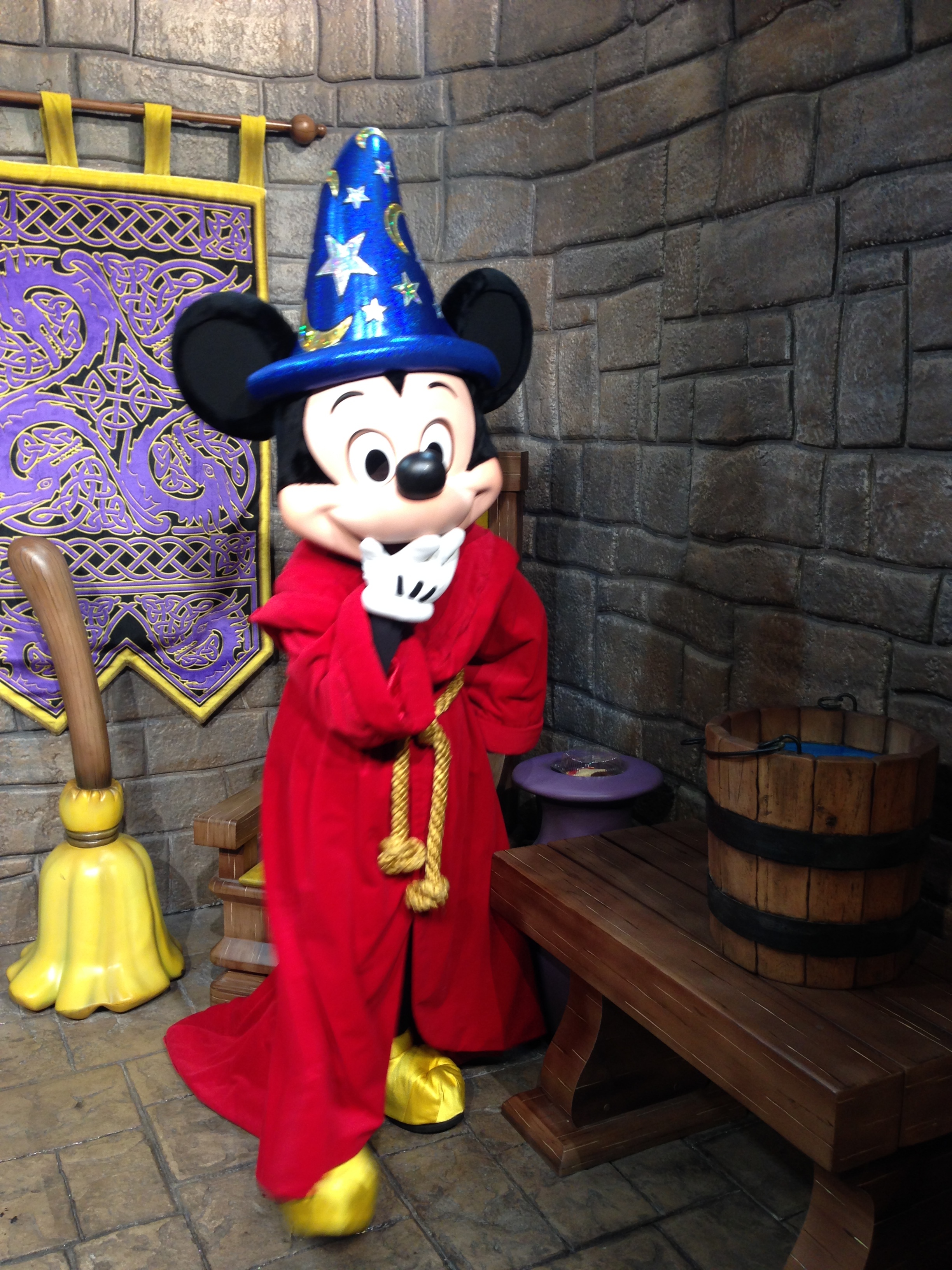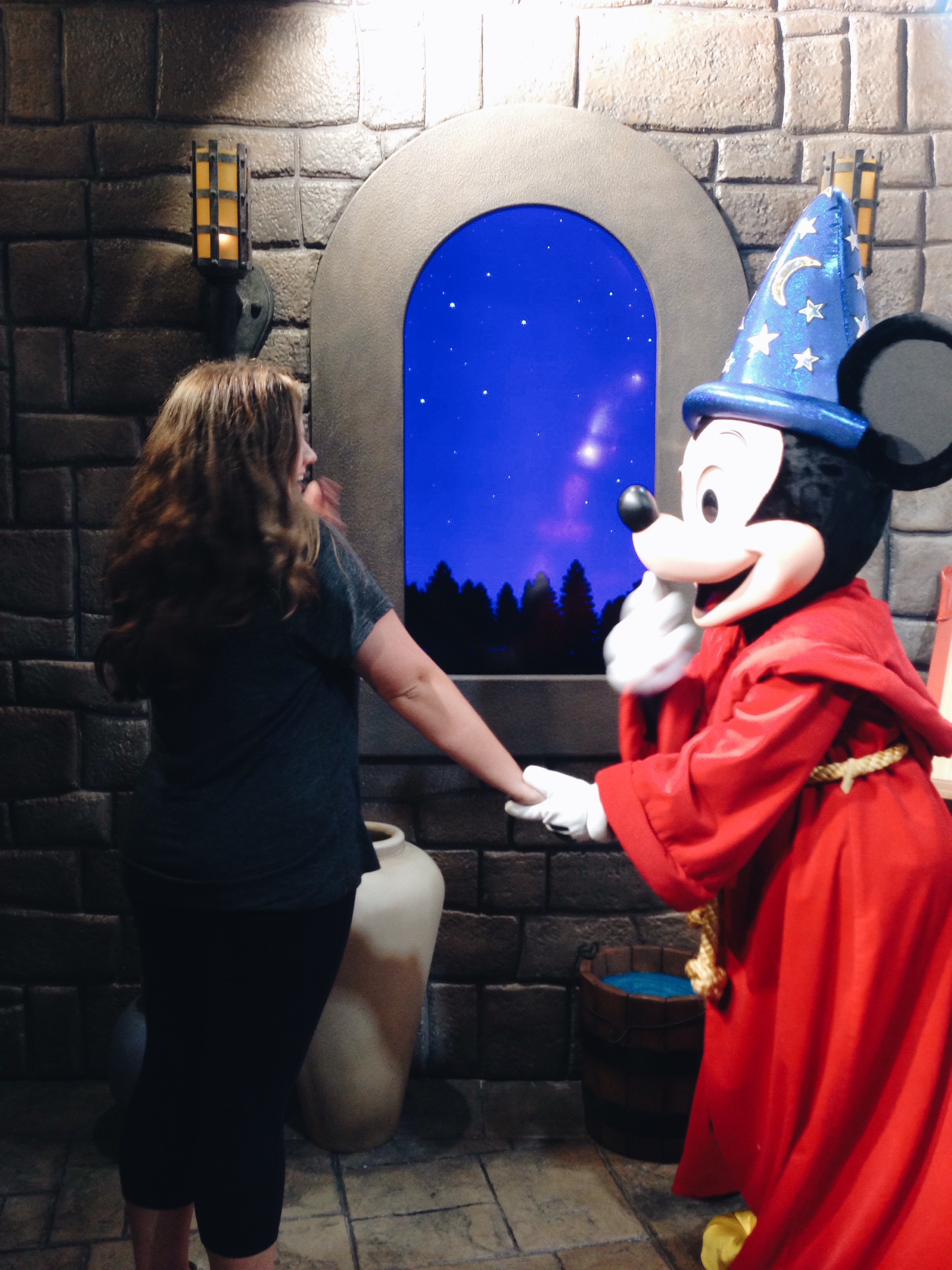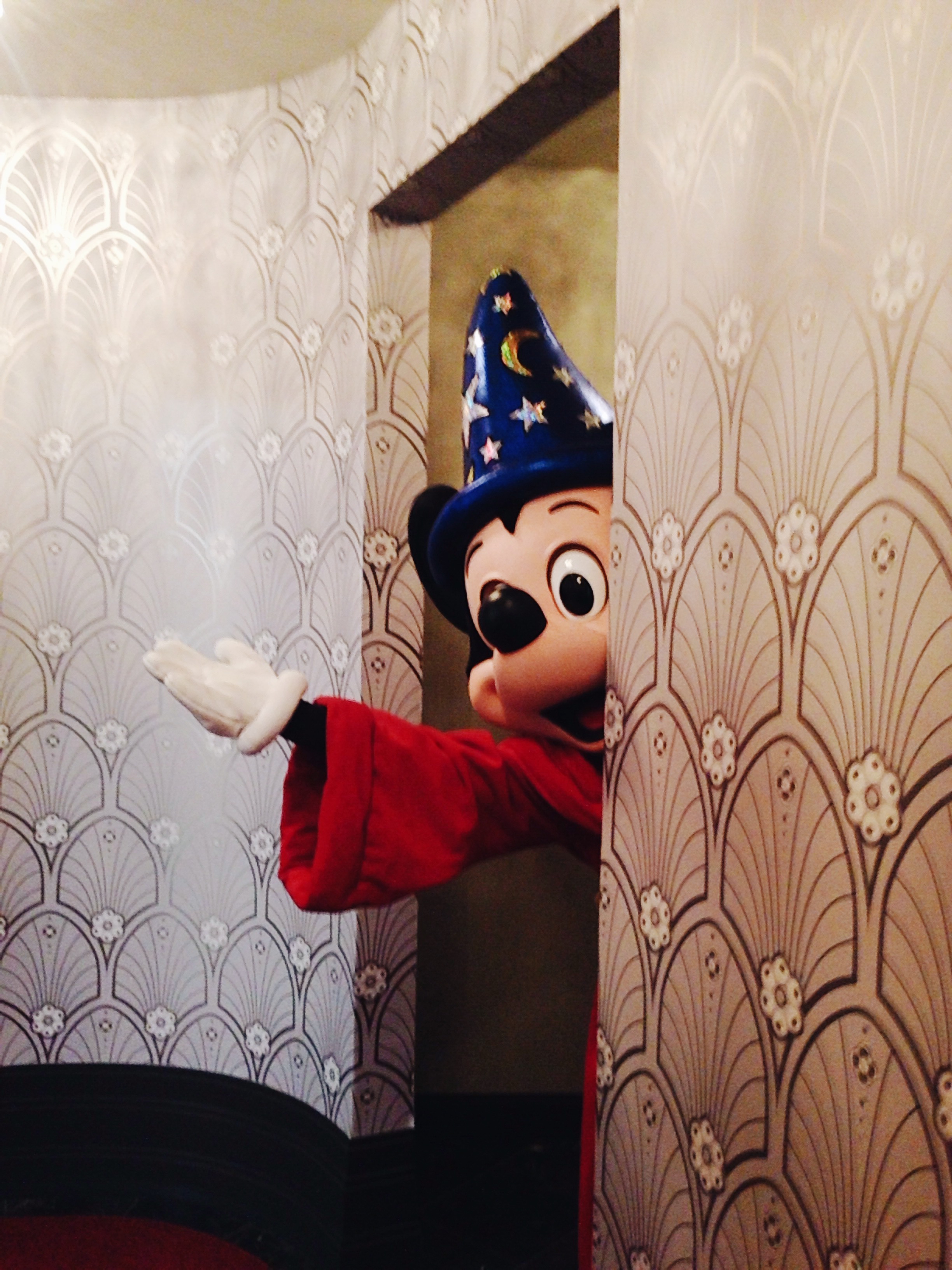 and just a little bit of magic,
your dreams aren't so far away.
It's time to go find my new dream.
"She believed in dreams, all right, but she also believed in doing something about them."
Also: One of my very best friends surprised me and made this this video for me with the help of some people we worked very closely with. Thank you, thank you Katarina (and all who helped).
Disney advice for the future: